Sub Menu Toggle
Victoria Olivarez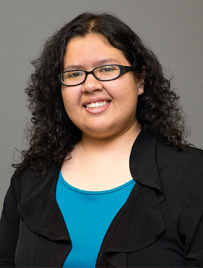 Name: Victoria Olivarez
Age: 21
Major: Information Systems
Hometown: Edinburg 
Why UTRGV?
The networking opportunities at this university are incredible. The professors truly care for their students and offer many leadership and academic opportunities. I've had the opportunity to be recognized for my leadership by attending conferences and seminars that allow me to gain skills that I can implement into my daily activities. I also love the fact that I can work on campus, stay involved and live close to home while taking classes. I'm truly grateful that I was able to receive a scholarship to attend here and make the most of my college career. 

What made you decide on your current major?
Computers and their capabilities have always interested me so it was fitting when I decided to major in Information Systems. I love learning new things and technology is constantly changing so I know that working in this field will be great for me. There will always be a career opportunity in STEM (science, technology, engineering and mathematics) out there and it's nice to know that I'll be contributing to the betterment of a company or organization someday. 
What are your plans after graduation?
Again, technology is constantly changing so I know that my academic career isn't over yet. I must continue improving myself to stay ahead of the game. I do plan to further my education and get a master's degree in the future, but I hope to get experience in the field first. I might possibly also seek a teacher's certification so I can help others discover their love of computers through technology education.
What are you involved in on and off campus?
I do currently work as a team leader at the Student Union, which has allowed me to stay involved on campus and discover what this university has to offer its students. I also volunteer off campus at my local parish as a Lifeteen and Edge Core member. I know that I couldn't have come this far in life without God and the guidance and support of my community. It's important to me to always give back. 
What is your biggest accomplishment to date?
It's been an honor to make the Dean's List throughout my college career. I try hard to balance things at home, work and school so it's great to know that all that hard work pays off at the end of the semester.  
What advice do you have for future students?
Stay involved. Attend student events. This university offers a lot of programs and activities, so go out and discover them. Take advantage of the networking opportunities and try to make the most of your college career. It'll be a rewarding experience for you if you choose to do so.