Sub Menu Toggle
Juan Cantu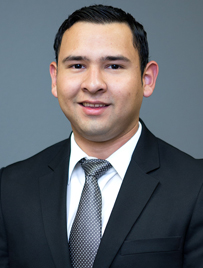 Name: Juan Leonel Cantu
Age: 21
Major: Economics and Finance
Hometown: Monterrey, Nuevo Leon, Mexico
Why UTRGV?
UTRGV offers great opportunities for growth and the area's great cultural environment. These are the main reasons I decided to attend here. Even though I am not from here, it feels like home. When I was still in high school back in Mexico, my family started to talk to me about studying in the U.S., and the benefits to my career. Finally, after doing research, I found that UTRGV was the university I wanted to enroll in. It has been the best decision I could have ever made.
What made you decide on your current major?
My parents have always had businesses; they are my inspiration. From them came the idea of one day having a business of my own. I decided on studying economics and finance because I really wanted to understand how the financial system works, and what can be done to be successful. After taking my first business classes, I understood that was the path I wanted to follow and learn as much as possible about.
What are your plans after graduation?
I want to work for a year in the United States to get the necessary experience to succeed in the business world. After that, I plan to come back and get my MBA. By that time, I should have already opened a business either in Mexico or here.
What are you involved in on and off campus?
I am serving as president of the Association of Latino Professionals For America (ALPFA). Also, I am the current secretary for Phi Iota Alpha fraternity. I am involved in other student organizations and programs in the College of Business and Entrepreneurship, where I have met really impressive individuals and leaders from which I have learned a lot.
What is your biggest accomplishment to date?
My biggest accomplishment, as of right now, is becoming president of ALPFA. Even though English is my second language and I still have some trouble communicating, I was able to show the necessary skills to fulfill the position, and it has helped me to improve my leadership skills. Regarding academics, I have been on the Dean's List for the past four semesters.
What advice do you have for future students?
Always have goals and dreams to reach. Once you have reached those goals, set new ones. Something that I learned in my finance classes and can be applied to daily life is that if you take bigger risks, you will see a bigger return on your actions. So, get out of your comfort zone and take risks. Be confident.