Sub Menu Toggle
Mario Hernandez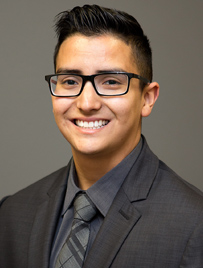 Name: Mario A. Hernandez
Age: 22
Major:  Pre-Nursing
Hometown: McAllen
Why UTRGV?
I chose UTRGV for the great environment and culture it shares here in the Rio Grande Valley. I was born in Mexico but grew up in the Valley the majority of my life and both of my older sisters graduated from UTPA. So it feels right to stay close to home, especially with the great opportunities UTRGV has to offer with its nursing program.
What made you decide on your current major?
After going through so much with an illness and sports injuries as a child, I was inspired to pursue the same career as those who helped me. I felt the impact nurses have on the community as well as on me, so I wanted to impact patients in that positive way as well. I want to be able to help out those in need and be able to give back to my community.
What are your plans after graduation?
Once I obtain my Bachelor of Science in Nursing and minor in medical Spanish, I hope to continue my education in earning a master's degree to become a nurse practitioner. After completing my master's degree, I plan on working in the E.R. because I feel that's where I would be able to make the biggest impact as well as enjoy the thrill of the high adrenaline rush.
What are you involved in on and off campus?
I am currently a member of Phi Kappa Theta Fraternity and work on campus as a senior orientation leader for the Office of Recruitment and Scholarships. Working on campus has provided me with various opportunities such as attending regional conferences for the Association of College Unions International at Texas A&M University at College Station. I have also been able to participate in the Distinguished Speaker Series where I had the chance to meet several individuals such as Larry King, Bill Nye, Michio Kaku, John Legend, and America Ferrera.
What is your biggest accomplishment to date?
I believe my biggest accomplishment would have to be the different opportunities I have received as a work-study on campus. From my freshman year of working in the Student Union, to becoming one of its student managers, to further being awarded "Manager of the Year" and also being nominated for "Employee of the Year" at the university.  After that I applied for a seasonal job as an orientation leader, and shortly after was promoted to senior orientation leader, which is my current position.
What advice do you have for future students?
What has helped throughout my time here, as a student, would be simply to not give up. Anything is possible if you put in enough effort and plan wisely. Some goals may take longer to achieve than others but, in the end, you created that goal for a reason and you are the only one who can decide if you can accomplish it or not.