Sub Menu Toggle
2017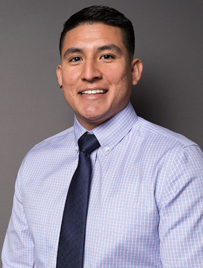 December 26, 2017
Adrian Perez
Why UTRGV?

I chose UTRGV because it was close to home, which allowed me to financially support myself without asking a lot from my parents. I wanted to be able to study and help my parents on my spare time. UTRGV also provided a great atmosphere with its amazing natural wildlife presence and attractive architectural design.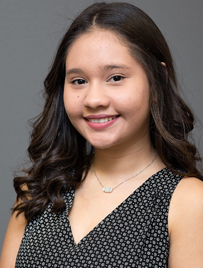 December 19, 2017
Desiree Marie Flores
Why UTRGV?

UTRGV was unlike any school that I visited when choosing the university I wanted to go to. Most people overlook what UTRGV has to offer. As a junior in high school, I was told UTRGV was getting a medical school, and that's what really grabbed my attention. UTRGV has so many programs and opportunities, it felt necessary to come here, especially being so close to my hometown of Corpus Christi.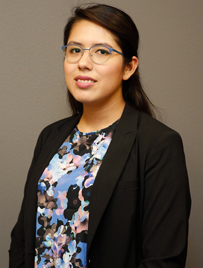 December 12, 2017
Valeria Contreras Herrera
Why UTRGV?

I decided to attend UTRGV because the Mass Communication program here is way different than the ones offered at the Mexican universities I was interested in. In comparison, I found the UTRGV program fit my purpose and interests better. What I love most about UTRGV is that I feel at home. Even though we are in the U.S., I still get to speak Spanish, and the culture is not so different from that of the Mexican border cities. I know that's something I would not be able to find at any other university.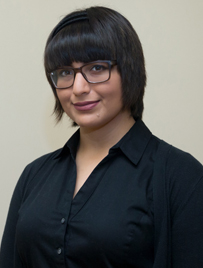 December 5, 2017
Carla Garcia Terry
Why UTRGV?

I came to UTRGV after getting my associate degree at the College of the Mainland in Texas City. One of my family members used to study here, so I decided to apply to UTRGV after doing some research and finding a wide variety of opportunities that were very promising. UTRGV had the major and master's program that I wanted to pursue. After my first semester, I got a job that I liked and gave me the opportunity to study while earning some money for living expenses. I like all the resources – tutoring, advising and help with food – the university offers its students.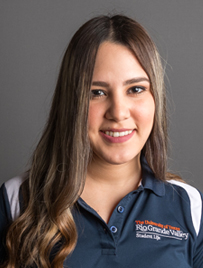 November 28, 2017
Chelsea Lopez Loya
Why UTRGV?

UTRGV was always my first option in terms of my university education. It offers a wide range of majors including the one I am currently pursuing ¬– Early Childhood-6th Grade Bilingual Education – and it provides great financial aid services. Being an international student, UTRGV allowed me to stay close to my relatives in the Rio Grande Valley.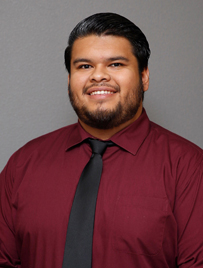 November 21, 2017
Ismael Rocha
Why UTRGV?

UTRGV gave me the opportunity to study engineering while still allowing me to stay here (Rio Grande Valley) with my family. The quality of education offered here is great, especially within the engineering program where the faculty is highly invested in the education of their students.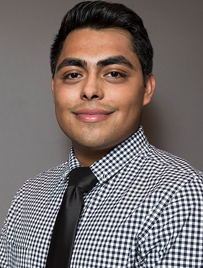 November 14, 2017
Victor Bazaldua
Why UTRGV?

I strongly believe that excellence can only be achieved through relentless pursuit of perfection. With the right attitude, no barriers can deter a person from realizing their set goals. Through those principles, I knew that I would one day secure a spot at The University of Texas Rio Grande Valley. I chose UTRGV because of the excellent reputation it has built over the years and its modernized facilities and resources. There was no better place for me to pursue my dreams.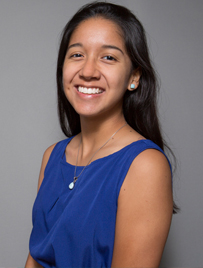 November 7, 2017
Jimena Rivera
Why UTRGV?

UTRGV was my university of choice to pursue my degree because I was able to have the college experience while still living at home. What I like about UTRGV is its student to professor ratio, the variety of events and opportunities offered to students, and the beautiful campus. It is also a blessing that UTRGV is so helpful to international students like me. This is something that is not found at other universities simply because they do not have the experience that comes from being among a unique mix of cultures.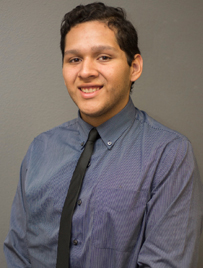 October 31, 2017
Joel Rios
Why UTRGV?

The reason why I chose UTRGV was because it is near home, and it shares the culture that I was raised in. While deciding where to attend, my older sister was attending UTPA and I felt it would be best to attend UTRGV since I already had family here. UTRGV also has great opportunities for students to grow and become successful.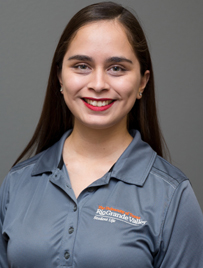 October 24, 2017
Argentina Marie Olivarez
Why UTRGV?

I choose to attend UTRGV because it's close to home and it offers the Clinical Laboratory Science program I am interested in. I have younger family members who look up to me and I want to show them that they can also continue their education. When I see one of my younger cousins, he always asks me about college, and I'm glad he asks because I can answer him and he can grasp what higher education is like.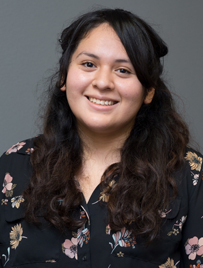 October 17, 2017
Lourdes Lizett Melgarejo
Why UTRGV?

UTRGV represents my roots, my traditions, and my culture. It has evolved and grown so much in the past few years, and I wanted to be part of that evolution. From Pan American, to UTPA, to UTRGV, my university represents me and my community by demonstrating how we always push ourselves toward improvement.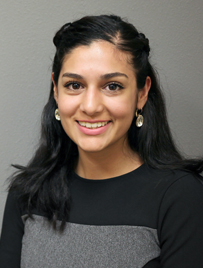 October 10, 2017
Sophia Rodriguez
Why UTRGV?

I chose to attend UTRGV because I believe it reflects most of the values I hold as a person. UTRGV supports its students, encourages community participation, and provides a higher education that will help its students excel and be prepared for any given profession.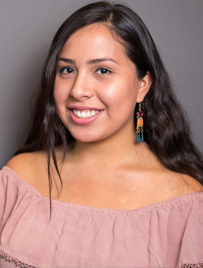 October 3, 2017
Veronica Gaona
Why UTRGV?

I decided to attend UTRGV because growing up I would see my sister studying at night and I realized that obtaining a higher education was important for my family. As a kid, I would see my sister juggling school, work, and her day job while my mom worked two jobs in order to make ends meet. Since then, they have continued to influence me to attend UTRGV. I have internalized their rules and values that have made me a better person. I know that they are proud of seeing me look forward in my education, especially at UTRGV where they offer opportunities internally and externally for educational growth.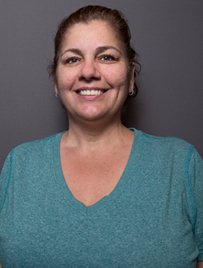 September 26, 2017
Leslie K Yoste-Diaz
Why UTRGV?

The location has been a positive point for me. I generally ride my bike to campus, which is a plus. More important are my professors. All of the professors I've had have been encouraging; easy to contact and have responded in a timely manner; easy to discuss class assignments with; and, most importantly, are on campus daily. If something unforeseen occurs, they are within walking distance and generally accommodate each student on a short notice.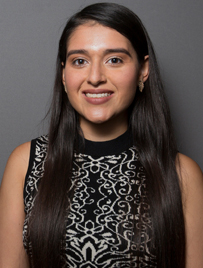 September 19, 2017
Aleida G. Gonzalez
Why UTRGV?

I am a first-generation college student, so UTRGV gave me the opportunity to be near home as I started in higher education. For me, family is essential to support me in every step I make. UTRGV has taught me about the possibilities available to me in the world and the greater opportunities you can obtain by working hard. In addition, I like the fact that the UTRGV faculty are welcoming and accessible to the students.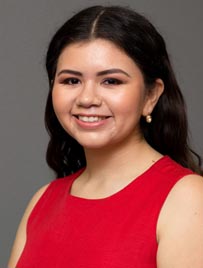 September 12, 2017
Andrea Danae Alemán
Why UTRGV?

I chose UTRGV because of the variety of career options it offers and the ability to stay close to my loved ones for a little longer. I like the community that UTRGV has. Students have a passion for what they do and seeing others seeking something they really enjoy only encourages me more to pursue my goals.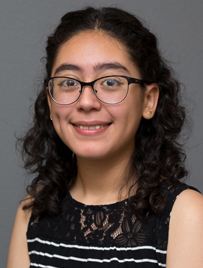 September 5, 2017
Cynthia Aguillon
Why UTRGV?

I chose to attend UTRGV because of the community and the faculty. Being a part of a community that feels like home has had a positive effect on me. From taking (many) coffee breaks to programming well into the night, I couldn't imagine not being surrounded by the amazing friends that I have made here. Furthermore, the faculty that I have met have been above and beyond wonderful. They have challenged me, taught me valuable skills, and have been supportive and encouraging. I wouldn't be the person I am today without the community and faculty at UTRGV.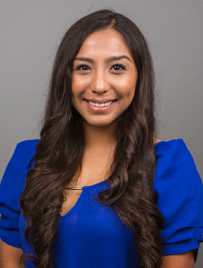 August 29, 2017
Abigail Alfaro
Why UTRGV?

UTRGV has offered me so many amazing opportunities. When I was in high school, then-UTPA offered me college readiness assistance through Upward Bound and I fell in love with the university. Once I became a student at UTRGV, I received a migrant housing scholarship through the Abriendo Caminos Living Learning Community (LLC), which opened so many doors for me. Having the accessibility of living on campus gave me the opportunities to get involved, be academically successful and, of course, still be close to home.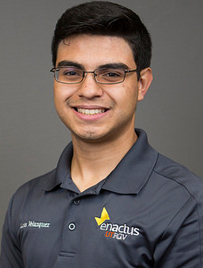 August 22, 2017
Luis Velazquez
Why UTRGV?

UTRGV is dedicated, engaged, and represents the better part of a community looking to enhance the livelihood of our people, connect with those beyond, and represent our proud heritage. There are great, intellectual, and hard-working people to be found at every corner, from every profession, and even different walks of life.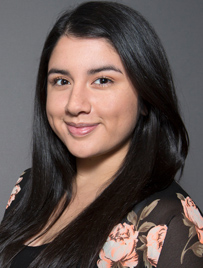 August 15, 2017
April Garcia
Why UTRGV?

I chose to attend UTRGV because of the quality of education I would receive at an affordable price. Also, UTRGV is where home is. At UTRGV I have attended multiple events in which students promote activities going on and off campus, which encourages and influences them to give back to their community and get involved with student organizations. I am glad to be part of such a wonderful university.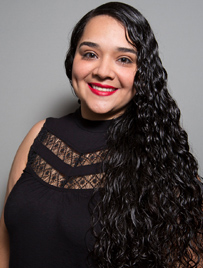 August 8, 2017
Dulce Marisol Sosa
Why UTRGV?

My family has been my driving force throughout my undergraduate career, and I couldn't imagine myself getting this far without them. UTRGV was the perfect university for me because it gave me the opportunity to stay in my hometown with my family, while receiving a high quality education. All of my professors have been amazing mentors and have shown they genuinely care for their students and love their profession.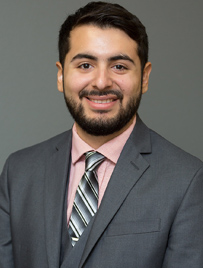 August 1, 2017
Abraham I. Martinez
Why UTRGV?

I chose UTRGV because it offered me the greatest amount of resources, which allowed me to focus completely on my academics, as opposed to simultaneously worrying about tuition and curriculum. This has enabled me to remain among the top of my class and pursue technical projects and extracurricular activities that allow me to practice theory learned in class.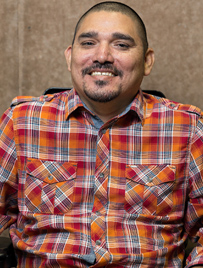 July 25, 2017
Mario A. Gonzalez
Why UTRGV?

I chose UTRGV for several reasons. One, its location – the Edinburg Campus is approximately a walking distance of five minutes away from my house. In 2005, I fell from a ladder while working and unfortunately that accident left me with limited mobility in my body. I now use a power wheel chair to move around. With UTRGV being so close by, I travel in my wheel chair to campus. Attending UTRGV also allows me to be close to my family members who live in the Valley and across the border.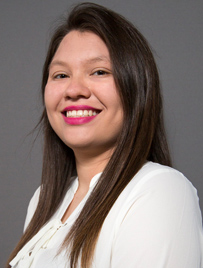 July 6, 2017
Karla Lopez
Why UTRGV?

When I was in high school, I met with a recruiter for UTRGV (then UTPA). He was so welcoming and positive about the university, so I felt like it offered a great atmosphere to continue my education. Since then, the professors I have met have been so helpful in guiding and teaching me to reach my full potential and be successful.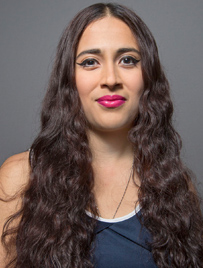 July 6, 2017
Doris Vanessa Cedillo Clemente
Why UTRGV?

UTRGV was my first option since I realized that they offer a degree in music education. It is very close to my hometown, Matamoros, so I can visit my family frequently. UTRGV provides scholarships for talented students and has a strong cultural diversity along with a very supportive Office for International Students. Moreover, the music department has outstanding faculty with a very competitive level and gifted students.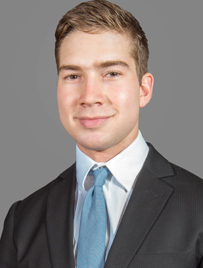 July 4, 2017
Hector Filizola
Why UTRGV?

With my acceptance into the unique biomedical sciences program and its innovative curriculum, I could not pass up attending UTRGV. I knew that this program offered me the best education for my career goals. Above all, only at UTRGV was I able to stay in the community that is my home, and remain close to my family and care for my baby sisters as they grow.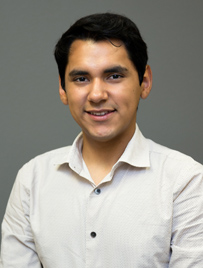 June 27, 2017
Jesus Martinez
Why UTRGV?

During my final year of high school, I considered UTRGV a top contender among the list of schools I aspired to attend. Considering its proximity to home and my familiarity with the music program, I saw it as the best fit for me to pursue my respective degree. Notably, the university invested in my pursuit of a higher education, awarding me grants, thus relieving me of financial burdens. I am happy I made the choice to remain close to home and become part of the many programs our School of Music offers.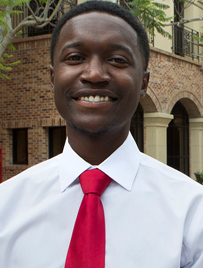 June 20, 2017
Isaiah Dorsey
Why UTRGV?

During my senior year of high school in 2011 I was given a couple of options of colleges to choose from. My first option was to join the men's track & field team at Emporia State University in Kansas, and my second option was to move to the Rio Grande Valley with my family. After a year of decision making, I decided that UTB/TSC-UTRGV was the best option for me to continue my education. What I liked most about the university was the utilization of the coastal environment to educate students and local communities around us. Here, I was also able to get close to the faculty and staff and receive the assistance that I needed.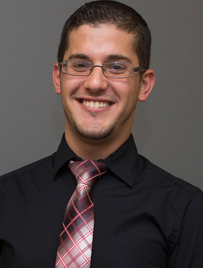 June 13, 2017
Louay Bachnak
Why UTRGV?

One of the main reasons I chose UTRGV is because of the professor to student ratio. I didn't want to be just a name on the roster, but wanted the one-on-one experience with professors. Here, the professors know us on a first-name basis and are always available not only to help us with academia, but also mentor us with our personal and professional lives. I was offered a full ride academic scholarship and I'm glad I came here because UTRGV offers various opportunities for students to grow outside the classroom. I've met incredible friends and amazing mentors who have made a positive impact on my life.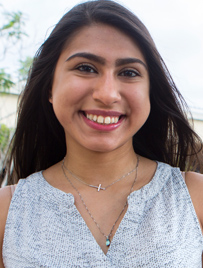 June 6, 2017
Naomi Dee Lucio
Why UTRGV?

I chose to attend UTRGV because it was close to my loved ones and I had earned a full scholarship to this university. By having this scholarship, it put a lot less pressure on me and my parents to find a way to pay for school. I was able to get the full college experience by living on campus, while still being only minutes away from home. My family has helped me get through the toughest semesters and without their constant motivation and love I would have not made it this far.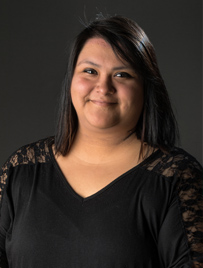 May 30, 2017
Allysa Garcia
Why UTRGV?

I chose to attend UTRGV because I wanted to remain close to my family. I was also attracted to the vast number of opportunities the university makes available to students. I have been able to gain experience teaching music in schools throughout Brownsville and San Benito. This is valuable experience that I would have not received at a bigger university.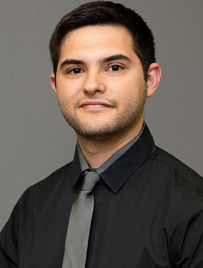 May 23, 2017
Alexis Barrera
Why UTRGV?

UTRGV was the perfect choice for me because I wanted to move away from home. I wanted to experience college life on my own, to grow as an individual and gain more responsibilities, and learn to not cling to my parents. UTRGV provided an opportunity to move from home, but still be close enough to be able to visit my family over the weekend.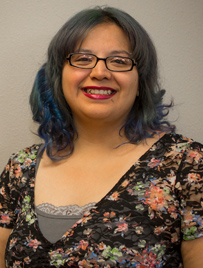 May 12, 2017
Christine Gonzales Severn
Why UTRGV?

After completing my Bachelor of Arts at UTRGV the choice to go to another university to pursue a master's degree was there, but with my spouse in the middle of a master's program at UTRGV, and our son enjoying his education with McAllen ISD, staying at UTRGV was the best and, undeniably less expensive option.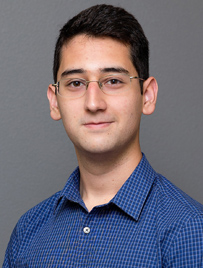 May 9, 2017
Jorge Cisneros
Why UTRGV?

Family is very important for me, so I primarily chose UTRGV, or UTPA back in 2013, to stay close to home. As I have personally experienced, UTRGV offers numerous opportunities for students to prosper academically and as a community member. Its Center for Excellence in STEM Education, directed by one of my faculty mentors Dr. Cristina Villalobos, has definitely opened doors with their frequent sessions for undergraduate students on conferences, summer programs, and funding that many times go unnoticed.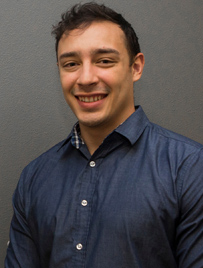 May 2, 2017
Joseph Houston Barber Jr.
Why UTRGV?

Initially after graduation from high school, I received a full scholarship, through wrestling and academia, to Lindenwood University in Illinois. When they announced that they had not proceeded to make my degree program a full bachelor's, I knew immediately that I wanted to come back and attend UTPA/UTRGV. Unlike other large campuses, I knew through high school tours that the campus was beautiful and was the perfect size to feel free, yet small enough to make great friendships and connections.
April 25, 2017
Shawnte' Goff
Why UTRGV?

I chose to attend UTRGV of course for the education, but I also got a basketball scholarship to this school and I really liked the coach. What I like most about UTRGV is that it's close to home and my family can come see me any time. What this school offers me that I might not experience at other universities is how family oriented it is. Family is put first here.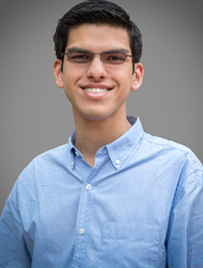 April 18, 2017
Eric A. Silva
Why UTRGV?

I chose to attend UTRGV because of the many educational opportunities they provided, and to continue to serve my community through various organizations on and off campus.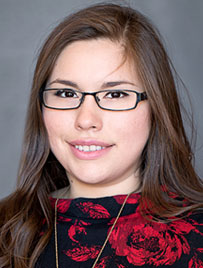 April 11, 2017
Adriana Alejandra Gárate Castellanos
Why UTRGV?

UTRGV is an institution with a lot of history and excellent prestige. I started college when it was UTB/TSC. I chose this institution because whenever I crossed the border it was the first thing I saw, and to be honest, the campus is beautiful. I always had in my mind that I was going to study here, it was my dream. With time, I realized I had made the right decision. UTRGV pushes students to excel and offers them diverse options to get involved in the community.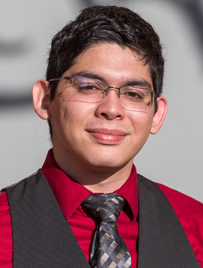 April 4, 2017
Florentino Saenz
Why UTRGV?

I chose UTRGV because of the opportunities it provided me. I was able to become part of both the University Scholars, which provides a full ride to UTRGV, and the A-Prime Time early acceptance program which allows me to graduate in three years with acceptance into a partnered medical school. I feel like this combination not only saves both money and time, but it allows me to go into medical school completely debt free, something I wouldn't have been able to accomplish had I gone to other colleges.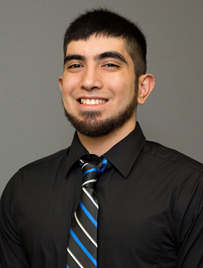 March 28, 2017
Cristopher A. Perez
Why UTRGV?

I chose UTRGV/UTPA because I wanted to go to a university that was close to home, but at the same time not too close, since I wanted to learn how to be on my own. Another reason I chose this university is because of the atmosphere. When I came to visit everyone was so friendly and willing to help.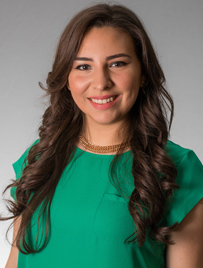 March 21, 2017
Giovanna Paola Granados
Why UTRGV?

UTRGV provides high quality education, a diverse population, wonderful student involvement experiences, and many academic opportunities for students. Also, UTRGV offered me what no other university could: a place where I can excel as a student, while still being close to home, which is important to me. As a resident of the RGV, I grew up with a great sense of pride in my community. Calling myself a UTRGV Vaquero and future graduate is only the first step in adding my contribution to cultivate, and empower our region.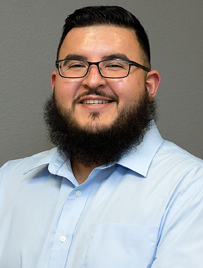 March 14, 2017
Bryan Ramos
Why UTRGV?

I'm at UTRGV because I'm trying to right my wrongs. When I graduated from high school in 2007, I entered UT Pan American with no plan in mind and not ready for the challenge college presented. I dropped out, began working and put my education on the back burner. Now, I've obtained my associate's degree from STC and am focused on earning my bachelor's from UTRGV and walking the stage in December 2017.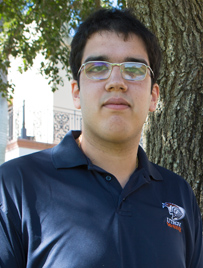 March 7, 2017
Guillermo Vazquez
Why UTRGV?

I was offered a chess scholarship and I thought it was a good opportunity for me. I enjoy the environment here at UTRGV and that many of the people here are bilingual in English and Spanish.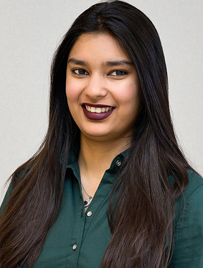 February 28, 2017
Stephanie Segura
Why UTRGV?

I chose to attend UTRGV because I get to stay in the Valley and have the opportunity to interact and learn from different kinds of students, professors, faculty and staff. Here, I get to be away, but close enough to home since family is something that I value a lot. UTRGV is also a place where, compared to other universities, the school population is about 90 percent Hispanic, therefore keeping the Hispanic culture and values alive. In addition, UTRGV provides a great university experience for anyone who seeks affordable higher education.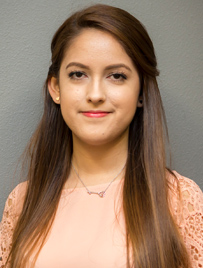 February 21, 2017
Maria Guerra
Why UTRGV?

I chose to attend UTRGV because it offered the right major I was looking for and it was close to home. UTRGV also offers so many opportunities like scholarships, study abroad, research opportunities and a great student to professor ratio. In addition, the faculty are very caring about their students.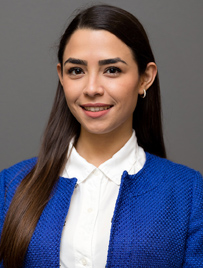 February 14, 2017
Clarissa De La Fuente
Why UTRGV?

UTRGV not only offers a high quality education, but also has the degree program for the career I want to pursue. I found a job that I love at the university that allows me to have a productive balance between work and studying. The opportunities UTRGV offers to its students are unique and countless.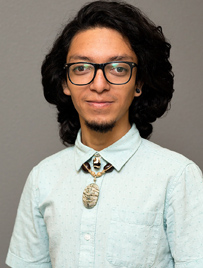 February 7, 2017
Arael Meza
Why UTRGV?

Just as the Rio Grande Valley provides shelter and nurture for millions of migratory birds, the RGV opened its doors to me in 2010 through the Ledezma family of Edinburg. They offered me and my brother support to further our studies in the United States of America, an opportunity that I am thankful for. UTRGV has served as a warm place for the process of my crossover and reinforcement of my identity as a Mexicano-American and has been a rich and diverse place for personal and academic growth.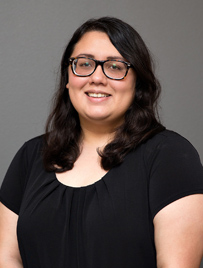 January 31, 2017
Karla Olvera
Why UTRGV?

UTRGV provides benefits that no other university could offer me: affordability, a tailored degree plan, supporting staff members, and a location that allows me to be close to my family while simultaneously continuing to grow and develop throughout the Valley.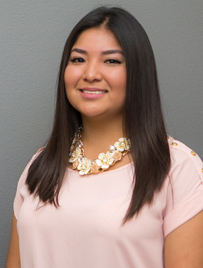 January 24, 2017
Iliana Fernandez
Why UTRGV?

The importance of staying close to home and having all the support I could from my family was one of the primary reasons I chose to attend UTRGV. Also, having the opportunity to receive a one-year scholarship was an offer I couldn't reject.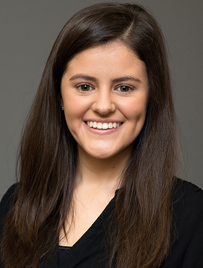 January 17, 2017
Aurora Iris Del Carmen Alaniz
Why UTRGV?

When considering universities, I looked for programs and organizations that would help me in achieving my academic goal of earning a Doctor of Pharmacy degree.  I learned about The University of Texas Rio Grande Valley and its Cooperative Pharmacy Program with The University of Texas at Austin.  The curriculum of this program is designed to prepare students, who are from South Texas and are interested in the field of pharmacy, for pharmacy school.  This opportunity has helped me in getting one step closer to my goal.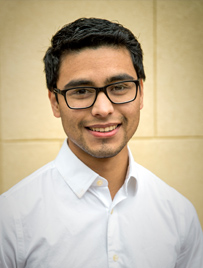 January 10, 2017
Isaac Garcia
Why UTRGV?

I chose UTRGV because my dean and professors have all cared about my success. Their willingness to provide me the best possible help, internships and learning opportunities has made me enjoy going to class, even at 8 a.m. I'm not sure you will find more welcoming and caring faculty and staff than those here at UTRGV.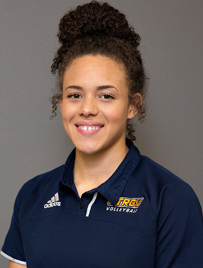 January 3, 2017
Alisha Watson
Why UTRGV?

I came to UTRGV as a student-athlete because I could tell they were genuinely interested in my goals and dreams. I loved the academic support in the Athletics Department's Victory Center, which is set up with tutors and academic advisors to monitor our progress. Knowing how much I have going on with academics and school I knew it would be crucial to manage my studies and sports. I really felt like UTRGV had and always will have my interests at heart.