Sub Menu Toggle
2016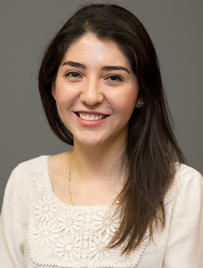 December 27, 2016
Karina Rodriguez
Why UTRGV?

I chose UTRGV because it has a great nursing program in the field I want to pursue. UTRGV also has great professors, accessible tuition and is very close to home.
Read more about Karina Rodriguez.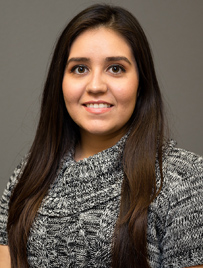 December 20, 2016
Edith Martinez
Why UTRGV?

The professors at UTRGV are very helpful, particularly the professors in UTRGV's excellent Communication Sciences and Disorders program. They encourage their students and prepare them to succeed in their careers by providing them with opportunities to help the community. UTRGV offers many resources that make college life easier, such as scholarships, advising, Learning and Writing Centers, and an excellent library. 
Read more about Edith Martinez.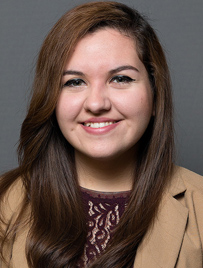 December 13, 2016
Jacqueline Maldonado
Why UTRGV?

In 2013, I was offered a scholarship to UT Brownsville/Texas Southmost College. Because of this, I decided to stay. Attending UTRGV kept me close to home, but it also brought me a variety of opportunities reflecting my future career. I found jobs on campus reflecting exactly what I want to do, I've met amazing people, and the list goes on.
Read more about Jacqueline Maldonado.
December 6, 2016
Regina Garza
Why UTRGV?

The University of Texas Rio Grande Valley offered me something that no other university could, the opportunity of being close to home while obtaining a high quality education. Being close to my family has always been very important for me, which is why it was very significant for me to stay in my hometown. Being able to interact with my professors and to have one-on-one relationships with them was essential in order to improve my education. Knowing that the professors are always around to help students succeed made it a smooth transition from high school.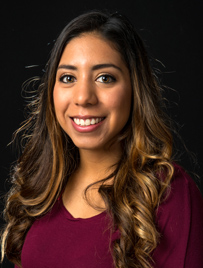 November 29, 2016
Isabel Jimenez
Why UTRGV?

What I appreciate about UTRGV is its location, which has allowed me to get the full college experience in one of its best programs close to home.
Read more about Isabel Jimenez.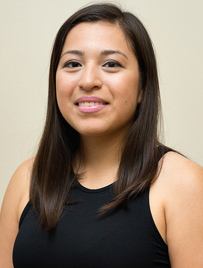 November 22, 2016
Lucero Rodriguez
Why UTRGV?

I knew UTRGV would offer me the quality of education, attention, and opportunities that I would not find anywhere else. Applying to a foreign college meant I was breaking my boundaries and challenging myself. Here I have found a place that allows me to freely create, learn, and build myself up. The diversity in students allows everyone to connect, expand their culture, and feel at home while being away from home.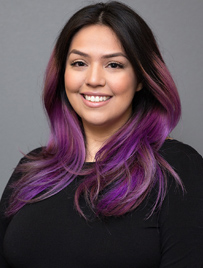 November 15, 2016
Vilma Stephanie Flores
Why UTRGV?

My decision to attend UTRGV was formed upon my great appreciation of the Rio Grande Valley. I feel like working to set an example as a successful member of our community is really important, not only to represent UTRGV, but our region altogether.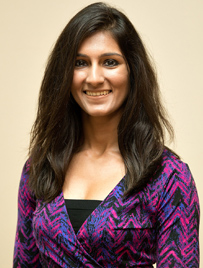 November 8, 2016
Roshni Manwani
Why UTRGV?

Apart from having an excellent program in accounting, the tuition rates of UTRGV for international students are affordable. The university's scholarship department further provides competitive scholarships that aid international students like me to pay in-state tuition. In addition to the financial assistance the university provides, the proximity to the Mexican border provides a cultural diversity unique to the U.S. Not only am I exposing myself to the American way of life but I am also having an increasingly global experience.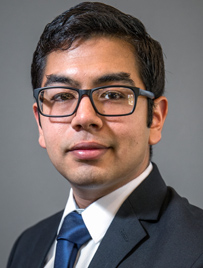 November 1, 2016
Juan Baltierrez
Why UTRGV?

I decided to choose UTRGV as my university because it opened new doors for me to accomplish my dreams. UTRGV offered me – a first-generation college student – the chance to attend debt free and to continue to stay close to my family. Staying close to friends and family while in school gave me a calm state of mind and allowed me to have the nearby support and love of my community.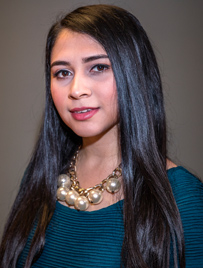 October 25, 2016
Andrea Michelle Martinez Guerra
Why UTRGV?

Since I was young I always dreamed that one day I would be able to study at an American institution. When I graduated from high school I had various scholarship offers from Mexican universities, but I felt that my pathway was different from what my family expected. I decided to enroll at UTB/TSC back in the day because it was my dream to challenge myself with something new. UTRGV has given me a completely unique experience in which I have learned a lot and developed as a person.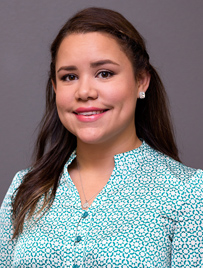 October 18, 2016
Ana Karen Castillo
Why UTRGV?

UTRGV has become a university unlike any other to me; full of unique resources, great professors, innovation, and opportunity. The opportunities to succeed and enhance our daily life through education and positive change are endless here.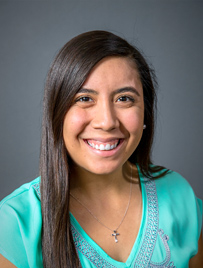 October 11, 2016
Susanna Thalia Perales
Why UTRGV?

The choice to attend The University of Texas at Brownsville/Texas Southmost College was a fairly easy one. Several of my family members attended UTB/TSC, so it was a way to keep the tradition going. In 2015, UTB/TSC merged with The University of Texas-Pan American and became better than ever as The University of Texas Rio Grande Valley. Of course, there were times where it was difficult to adjust, however, being a student at UTRGV has been and continues to be a blessing.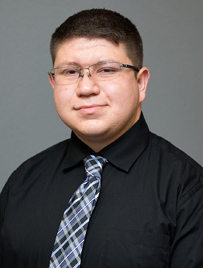 October 4, 2016
Patricio Mendoza
Why UTRGV?

UTRGV offers endless opportunities for growth and networking. Attending UTRGV is the best decision I have ever made. The faculty and staff truly care about making a difference. This support that staff and faculty provide is something that is rarely found elsewhere. Also, while I'm originally from China, Nuevo Leon, Mexico, the Valley has always been my home. I'm truly grateful for having the opportunity to attend this university.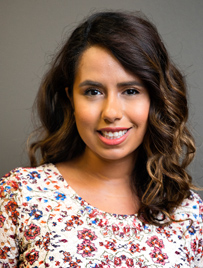 September 27, 2016
Isabella Hernandez
Why UTRGV?

I chose UTRGV since it was close to home, and I had tons of opportunities here that pertained to my major. While UTRGV has become such a large university, it still maintains a closeness between its faculty and students. My professors' doors are always open to hear me out and they actually help to push students forward in their field by providing specialized encouragement and opportunities.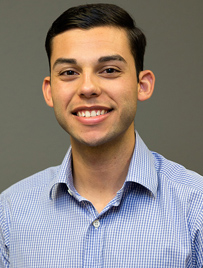 September 20, 2016
Joseph Rayner IV
Why UTRGV?

I first decided to receive an education at UTRGV mainly due to the affordable cost of attendance and the ability to stay within the Rio Grande Valley community. However, in the end this university has provided me with unbelievable networking opportunities that are giving me an edge in pursuing my desired career. It has also provided me with top quality education and professional development that I don't believe I could've received at any other university.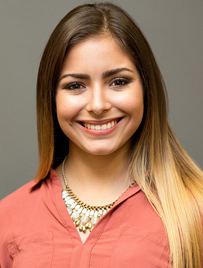 September 13, 2016
Shania Cristine Garza
Why UTRGV?

Not only does The University of Texas Rio Grande Valley provide me with a high quality education and a profound nursing program, it also allows me to stay close to home which is very important to me. My family has always been very supportive and it is nice to have them by my side as I begin my journey through the nursing program.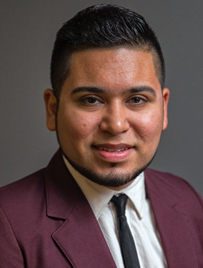 September 6, 2016
Jorge Alejandro Rodriguez
Why UTRGV?

Like many people, I wanted to leave the Rio Grande Valley and pursue my degree elsewhere. However, UTRGV felt appropriate since I am a first-generation college student. Staying close to my family was an important factor because their support and guidance has helped me accomplish my goals. Other than UTRGV being close to home, the culture shared throughout the university is awesome. UTRGV is truly one of a kind.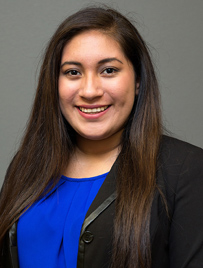 August 30, 2016
Elizabeth Torres
Why UTRGV?

From day one I wanted to help my community and I knew UTRGV would prepare me well. UTRGV offers great programs that focus on the needs of our community, something that no other university can provide. I will have the opportunity to complete my practice hours in the community where I grew up and one day hope to work for. I feel extremely proud and honored to attend UTRGV.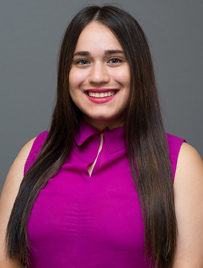 August 23, 2016
Angela Ruby Gonzalez
Why UTRGV?

Back in 2013, when I graduated from Roma High School, I knew I wanted to attend a university close to home. The culture UTRGV offers is congenial. Not only does this university make you feel welcomed but it also offers a vast amount of opportunities and programs.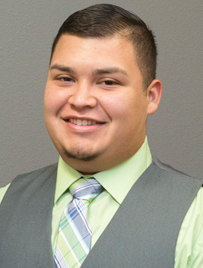 August 16, 2016
Daniel Ruiz
Why UTRGV?

The main reasons I chose to attend UTRGV were the cost of attendance and its location, however, as I began my first semester I realized that UTRGV offers many opportunities for growth and development. With all the degree plans, programs, and organizations that are offered I was able to start growing as an individual. The number of faculty and staff that I have had the opportunity to meet has helped me tremendously with networking. Now I cannot imagine going anywhere else.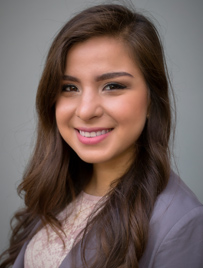 August 9, 2016
Daryela A. Cepeda
Why UTRGV?

Back in 2013 when I graduated from Lopez High School in Brownsville, I was offered a scholarship and of course the opportunity to be part of the UT Brownsville/Texas Southmost College Women's Soccer team. For me it was a great accomplishment because I knew that being scouted for such a great team was going to be a turning point in my college career. This opportunity greatly influenced me staying in the Valley and of course continuing at UTRGV.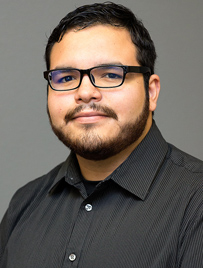 August 2, 2016
Steven Sargent
Why UTRGV?

UTRGV offered an opportunity for me that no other school could match. It provided me with the chance to obtain a high quality education at a university with a great environment, phenomenal and caring staff, cultural richness, and a friendly community – all offered right in my backyard at an affordable cost.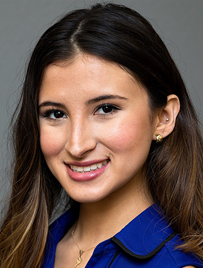 July 26, 2016
Cassandra Torres
Why UTRGV?

I didn't want to be another number. When you don't have a good rapport with your professors, it's easy to attend class and go through the motions. At UTRGV, the professors know you by your name and have a one-on-one relationship that makes you want to do more with your education. UTRGV faculty genuinely care for your success and always lend a helping hand.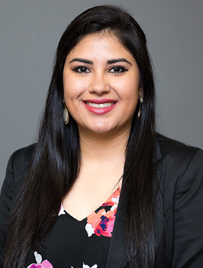 July 19, 2016
Jennifer Cerda
Why UTRGV?

I chose to attend UTRGV, because I wanted to be able to make a difference in my hometown. UTRGV provided an opportunity to obtain a higher education while being able to stay close to home so I could help my family.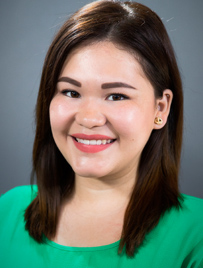 July 12, 2016
Sofia Rodriguez
Why UTRGV?

UTRGV provides a wide variety of opportunities such as programs of study, scholarships, and student organizations. Even though I live about 10 minutes away, The University of Texas Rio Grande Valley is my home away from home. I am very fortunate to attend a university with a great community environment; a place where a diversity of our cultural values are embraced.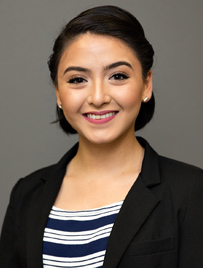 July 5, 2016
Genesis Madeline Flores
Why UTRGV?

It is easy to want to leave to a bigger city, but I chose UTRGV because I knew that it would provide me with the education that I need to reach my career goals. UTRGV has opened so many doors for me academically and career wise without having to move far away from my family.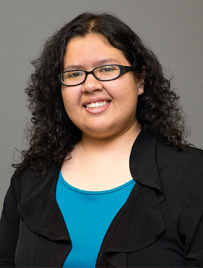 June 28, 2016
Victoria Olivarez
Why UTRGV?
The networking opportunities at this university are incredible. The professors truly care for their students and offer many leadership and academic opportunities. I've had the opportunity to be recognized for my leadership by attending conferences and seminars that allow me to gain skills that I can implement into my daily activities.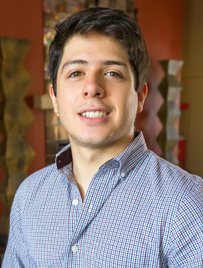 June 21, 2016
Daniel Rodriguez
Why UTRGV?
I chose to attend The University of Texas Rio Grande Valley because of the culture that this community has to offer. There is nowhere else like UTRGV; it offers a great education, it's close to home, and it has a fantastic finance program. UTRGV has offered me everything I need to achieve all my goals in order to succeed.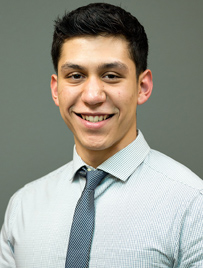 June 14, 2016
Ricardo Salinas Jr.
Why UTRGV?
UTRGV is one of the most affordable colleges in Texas that provides a quality higher education. It's among the first of its kind to merge two campuses to provide students with more college degree opportunities. You'll never find professors who are as committed, passionate, challenging, and knowledgeable, yet caring, helpful, and understanding than those we have on our campus.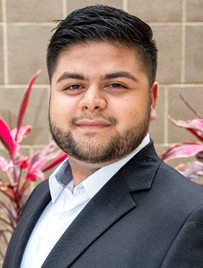 June 7, 2016
Marco A. Cabrera
Why UTRGV?
The culture here is unique and I love how the majority of the students are like a humongous family. In fact, it's like high school all over again, so many familiar faces. Furthermore, "The Valley" is the right place for me to continue my education, it primarily offers familiarity, or "La Raza" as we might call it, and that basically builds trust and unforgettable friendships.
May 31, 2016
Anton Kovalyov
Why UTRGV?
I was offered a scholarship for chess, plus I thought it would be interesting to study in a city where most people speak both English and Spanish, since I also speak both of those languages.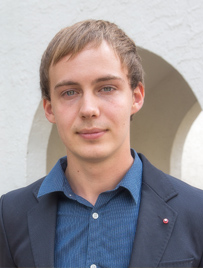 May 24, 2016
Andrey Stukopin
Why UTRGV?
Back in 2014, when I was still in Russia, I chose to join UTRGV mostly because of the chess program. Now, I like many other different aspects about the university such as the amazing environment by which all UTRGV students are surrounded, the many good professors who are able and willing to share their tremendous experience, and, of course, the physics program.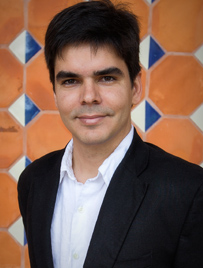 May 17, 2016
Holden Hernandez
Why UTRGV?
As a chess Grand Master and a former Olympian for Cuba in chess, I had been a professional chess player but decided I wanted to earn my college degree.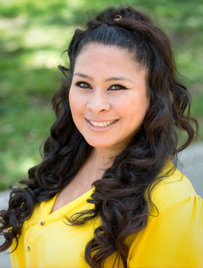 May 10, 2016
Karla E. Resendez
Why UTRGV?
I needed an institution with an outstanding structure of education that could open the door to a great future for my kids and me. I believe that The University of Texas Rio Grande Valley has the means to provide a great future close to my home and Mexican heritage.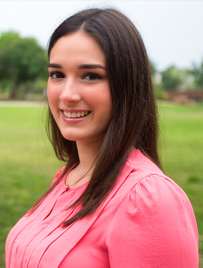 May 3, 2016
Ana Victoria De La Garza
Why UTRGV?
I chose The University of Texas Rio Grande Valley for various reasons. It is close to home, has the program of study I wanted, and it has a dynamic atmosphere and a beautiful campus.  Being close to home and family has allowed me to be better off financially and I've been able to study finance from the various choices of bachelor's degree offered in business at the university.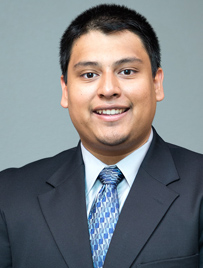 April 26, 2016
Israel Rios
Why UTRGV?
The Valley offers a unique cultural environment that you cannot find anywhere else in the United States. When I moved here in 2013, I wanted to fully embrace the cultural values and great environment. These values and the countless opportunities available at UTRGV are what made my decision simple.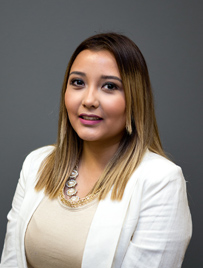 April 19, 2016
Angela Sarmiento
Why UTRGV?
I felt it was important to stay close to home since I wasn't quite ready to leave after graduating from high school. Most of my family and friends live in the Rio Grande Valley, and I've always been very close to them. UTRGV has always felt like home. The culture of this university is caring and I consider many of my peers and instructors to be like family.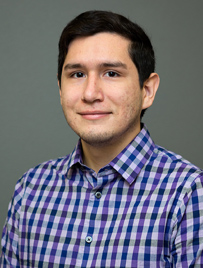 April 12, 2016
Javier Segovia
Why UTRGV?
With the merger creating one new unique entity, I decided it would be best to complete my graduate studies at UTRGV.  I love that it is close to home where I can see my family, afford the cost of living, have an opportunity to be hired within the university and grow with my partner.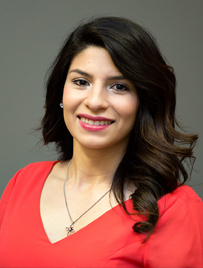 April 5, 2016
Jacqueline Sanchez
Why UTRGV?
UTRGV is a vibrant and diverse community. The students and mentors here are hardworking, humble, and determined to challenge the status quo. I value my culture and my roots, which is well reflected at UTRGV.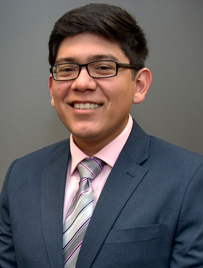 March 29, 2016
Santos Ramos
Why UTRGV?
UTRGV is a one-of-a-kind university. Nowhere in the world is there a culture like the Rio Grande Valley. I love the atmosphere that the students, faculty, and staff bring to this university every day. The location is close to home and the quality of education that UTRGV offers is unbelievable.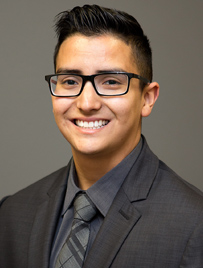 March 22, 2016
Mario Hernandez
Why UTRGV?
I chose UTRGV for the great environment and culture it shares here in the Rio Grande Valley. I was born in Mexico but grew up in the Valley the majority of my life and both of my older sisters graduated from UTPA.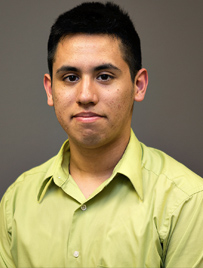 March 15, 2016
Jesus Sanchez
Why UTRGV?
Since the sixth grade, I always walked by what was then known as UTB/TSC and said, "Someday, I'm going to go here." I love the Valley and everything in it. I am determined to prove to the world, prove to myself, that my choice for college was the best and will, arguably, be one of the top schools in Texas one day. UTRGV was the right choice for me. UTRGV is my home.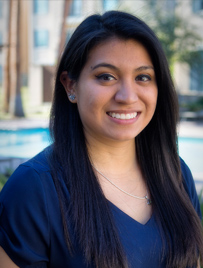 March 8, 2016
Nayeli Elizavet Garcia
Why UTRGV?
My two favorite teachers – Amanda and Jesse Cardenas at Port Isabel High School – graduated from The University of Texas at Brownsville/Texas Southmost College, and I wanted to follow in their footsteps as much as possible.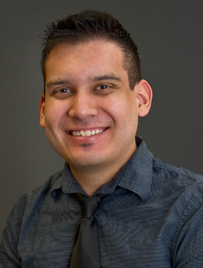 March 1, 2016
Mark Lopez
Why UTRGV?
I grew up watching the campus grow from my backyard. It always provided a sense of hope for me that I could have a brighter future. I love how diverse the campus is and how everyone here knows the value of hard work and passion since a lot of us have grown up here in the Valley.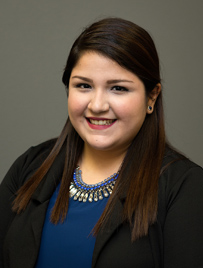 February 23, 2016
Amanda Lee Longoria
Why UTRGV?
It is common for people in the Valley to want to pursue a degree elsewhere, but what I love about UTRGV is that it provides me with the unique opportunity to be able to take classes at my hometown, or away from home.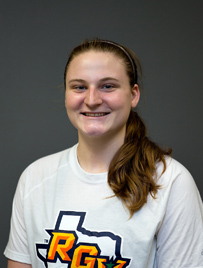 February 16, 2016
Laura Van Tilburg
Why UTRGV?
UTRGV is close to home so I have the ability to visit my family when I please. Being a student-athlete, it is great to always see my family and best friends at every home game.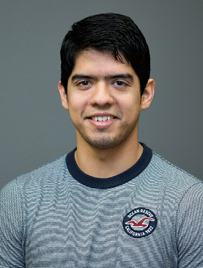 February 9, 2016
Ruben Alvarado
Why UTRGV?
I chose UTRGV mostly because I love living in the Rio Grande Valley. I have a job as a cheer coach at Valley Cheer Elite that works very well with my school schedule, so that helped me decide to stay and continue my education here at home.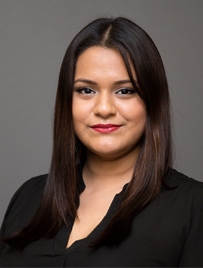 February 2, 2016
Karla Sanchez
Why UTRGV?
I come from a family background where my mother valued the importance of an education and consistently expressed her desire for her children to become educated.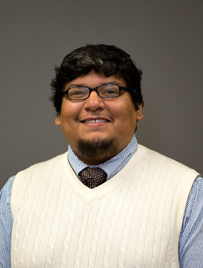 January 26, 2016
Eduardo Sepulveda
Why UTRGV?
I chose to come to UTRGV because it provided me with so many different opportunities, such as scholarships, grants, and participation in research.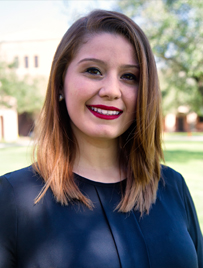 January 19, 2016
Judith Mireles
Why UTRGV?
UTRGV offered an experience no other school could match. I have had the privilege of receiving a great education right at home.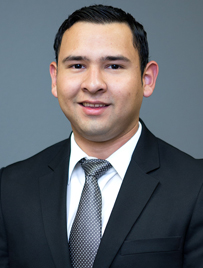 January 12, 2016
Juan Cantu
Why UTRGV?
UTRGV offers great opportunities for growth and the area's great cultural environment. These are the main reasons I decided to attend here. Even though I am not from here, it feels like home.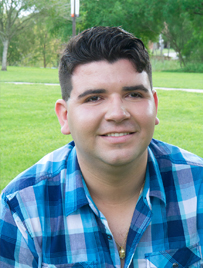 January 5, 2016
Rafael Chico
Why UTRGV?
I chose to attend UTRGV in Brownsville because it's a beautiful campus full of wonderful people and educators. I love the mathematics classes the campus offered and the way the teachers engage the students in their lessons.