Sub Menu Toggle
Andrey Stukopin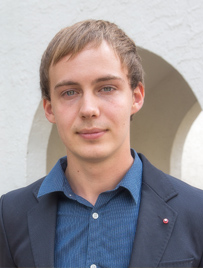 Name: Andrey Stukopin
Age: 21
Major: Physics
Hometown: Russia, Moscow 
Why UTRGV?
Back in 2014, when I was still in Russia, I chose to join UTRGV mostly because of the chess program. Now, I like many other different aspects about the university such as the amazing environment by which all UTRGV students are surrounded, the many good professors who are able and willing to share their tremendous experience, and, of course, the physics program. The university gives me a good general education and, as a pleasant bonus, allows me to continue my chess career. 
What made you decide on your current major?
I started liking physics when I was in 7th grade for the most part because of my father's help and explanations. However, later on, my life path connected me with chess so tightly that I didn't even have time to open a single physics book. Fortunately, here, at UTRGV, I have the opportunity to combine chess with physics without sacrificing either one of them. 
What are your plans after graduation?
I want to find a job that will like me as much as I will like the job. Nonetheless, if I don't succeed in finding one, I will stick to chess for some time while traveling around the globe. 
What are you involved in on and off campus?
I am currently a member of the UTRGV chess team. Our team has been doing great this academic year. We qualified for the Final Four, the most prestigious and most important collegiate tournament across the U.S., where we placed second. 
What is your biggest accomplishment to date?
Last semester I finished all my classes with "A's" and, therefore, was nominated to the President's List. I have been also doing well in chess this year, won a couple of open tournaments and showed a decent result in the last Pan American championship (4 out of 5). So, I think that my biggest accomplishment was enrolling at UTRGV.

What advice do you have for future students?
To be honest, I don't consider myself a good student, but I believe that I can be one in the future. What makes me think this way? I have no idea. So, I recommend you to not think too much about your strong sides, but to work more on improving your weak ones.