Sub Menu Toggle
Israel Rios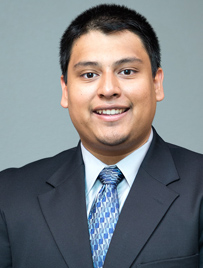 Name: Israel Rios
Age: 23
Major: Accounting
Hometown: Milford, Delaware
Why UTRGV?
The Valley offers a unique cultural environment that you cannot find anywhere else in the United States. When I moved here in 2013, I wanted to fully embrace the cultural values and great environment. These values and the countless opportunities available at UTRGV are what made my decision simple.
What made you decide on your current major?
Ever since I can remember, whether it was solving equations or looking at money, numbers have always been my passion. Growing up, I was taught money management skills from my mother and that is what got me interested in business. Once I began taking my core business classes, I knew right away that I had made the right decision.
What are your plans after graduation?
After graduating I will be interning in Houston over the summer. I plan to return in the fall to pursue the Master of Accountancy (MACC) degree at UTRGV to prepare me for the CPA exam. After graduating with my master's, I plan on starting my career at a Big 4 accounting firm. My travel plans include visiting my hometown of Milford, Delaware to see family, and to travel to Niagara Falls while I'm nearby.
What are you involved in on and off campus?
I'm currently the academic development director in the Association of Latino Professionals For America, where I'm in charge of our ALMA (Alpha Leaders Mentoring Advancement) mentorship program and tutoring our members. I'm also a member of the Association of Accountants and Financial Professionals in Business. During tax season, I'm a quality reviewer in the Volunteer Income Tax Assistance program, where volunteers prepare tax returns for our local community.
What is your biggest accomplishment to date?
My biggest accomplishment is my internship with Ernst & Young this past summer in Houston. That opportunity allowed me to experience real life accounting work as a student. I was placed into teams of audit professionals in charge of auditing huge publicly traded companies and given tasks that newly hired staff would be given, which was both challenging and exciting.
What advice do you have for future students?
Manage your time effectively. Everyone has different times and places where they are the most creative and efficient, so take advantage of these times to get your work done. By working smarter you'll have more time to explore your interests and have less stress. You should also join clubs and organizations that interest you. If you spend your time developing your skills and being involved in something you love, not only will you enjoy yourself, but you'll stand out from other students with your uniqueness.