Sub Menu Toggle
Holden Hernandez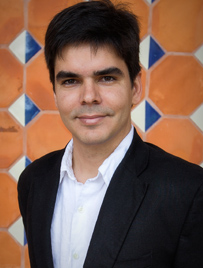 Name: Holden Hernandez 
Age: 31
Major: Computer Science
Hometown: Havana, Cuba
Why UTRGV?
As a chess Grand Master and a former Olympian for Cuba in chess, I had been a professional chess player but decided I wanted to earn my college degree. In 2013, The University of Texas at Brownsville and Texas Southmost College offered me the fastest way to start university studies by providing me a scholarship and free English lessons. The staff was superfast and helpful in responding to my requests and needs compared to other universities I was interested in attending.
What made you decide on your current major?
Computer science is one of the most practical majors out there. I like the idea of working from different locations as well as programming and design. It is a great career avenue for me.
What are your plans after graduation?
I am pursuing a master's and Ph.D. degree in computer science and want to start publishing apps (android, iOS, java, etc.). Since I have been studying non-stop for three years, I'd also like to take a break and have some time to travel.
What are you involved in on and off campus?
I am a member of the UTRGV chess team. We compete regularly and recently placed second in the 2016 President's Cup national championship tournament in New York City. The team plays in international tournaments, trains, and teaches chess to Rio Grande Valley elementary, middle  and high school students.
What is your biggest accomplishment to date?
Completing a bachelor's degree in computer science in three years with no previous English knowledge. Anyway, accomplishment seems to be a heavy word; all my achievements are a second in memory, they have vanished.
What advice do you have for future students?
Find a purpose and do what you love. Working in something that you don't enjoy could be an endless nightmare.