Mia Infante – College of Sciences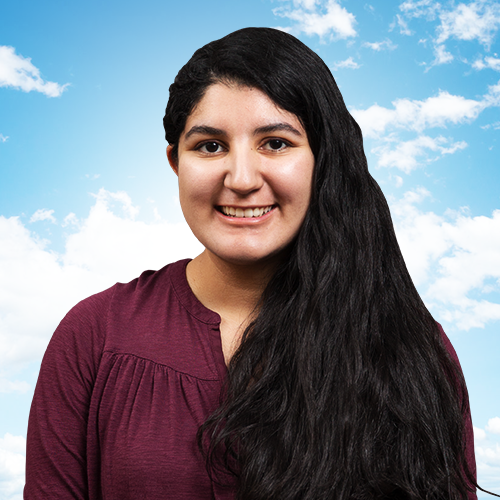 The College of Sciences at The University of Texas Rio Grande Valley is preparing future leaders in the fields of biology, physics, chemistry, mathematics and more. With your support, we can have a greater impact on tomorrow's scientific breakthroughs.
Students in the College of Sciences are learning in state-of-the-art facilities from top faculty. They have access to extraordinary research centers, including The Center for Advanced Radio Astronomy where they are getting hands-on experience developing technology for space exploration.
The College of Sciences is creating promising opportunities for students like Mia Infante, a senior in the School of Earth, Environmental, and Marine Sciences. Through a summer internship, Mia discovered her passion for oceanography.
"Our oceans are fragile. I want to bring awareness to this. I want to focus on the physics of oceanography, maintaining the temperature, salinity, and density of the water. When the ocean becomes acidic, that changes marine life."-Mia Infante
Will you join our mission to grow leaders in science, space exploration, and mathematics? Your gift of any size will help students, like Mia, make a difference for our community and our planet.
Make a gift to UTRGV! Give today!