Alumni and Friends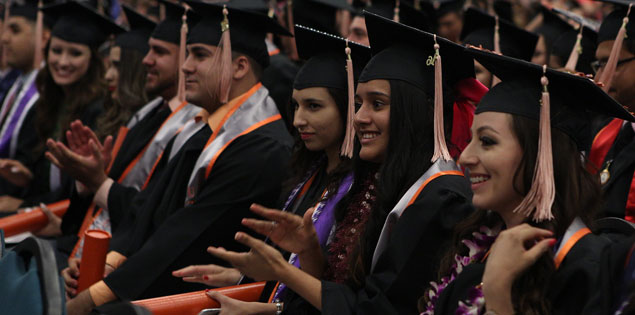 UTRGV is one university for the Rio Grande Valley and beyond, connecting those who graduated from our University and from UT-Pan American and UT Brownsville/Texas Southmost College. UTRGV represents all that each institution valued and more. Now, we are united in building a bright future for our community and for the world.
We have more than 100,000 alumni spread across the globe from our University and from our two legacy institutions. With the support of this strong alumni base, UTRGV will become a significant force in higher education both in the state and in the nation.
OUR MISSION
The Alumni Relations Office is committed to establishing and fostering lifelong relationships and connections with legacy alumni, future UTRGV alumni, current UTRGV students, family and friends. We aim to increase loyalty, philanthropic interest, visibility and involvement in support of student success and educational opportunities.