Colleges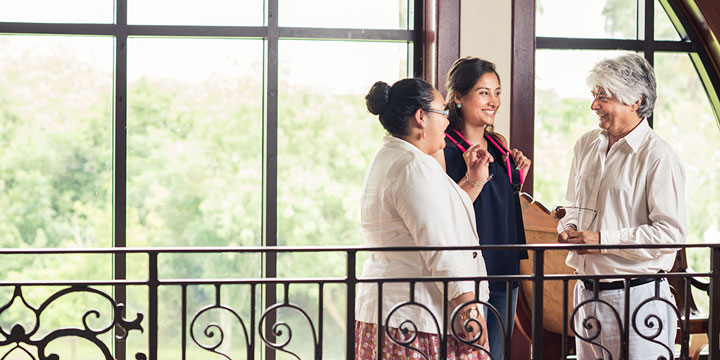 College of Health Affairs
The College of Health Affairs is preparing tomorrow's healthcare workers in the fields of nursing, occupational therapy, communication disorders, social work, and other allied health professions.

College of Sciences
The College of Sciences combines a strong commitment to high quality education with top-tier research. Many faculty members are leading experts in the fields of science and mathematics.

College of Liberal Arts
The UTRGV College of Liberal Arts combines the strengths of traditional academic disciplines in the humanities with the social sciences. The College of Liberal Arts is the largest college at UTRGV with almost 8,000 students.

College of Fine Arts
The College of Fine Arts is the heart of performing and fine arts at UTRGV. It is home to the School of Art, School of Music, and the departments of dance, theatre, and creative writing.

College of Engineering and Computer Science
The College of Engineering and Computer Science strives to advance engineering, learning, and discovery, while providing a strong technical foundation for all students.
 
Robert C. Vackar College of Business and Entrepreneurship
The College of Business and Entrepreneurship prepares students to assume roles as regional, national and international business leaders who are bicultural and bilingual.

College of Education and P-16 Integration
UTRGV's College of Education prepares teachers, school administrators, counselors, coaches and other educators for roles in K-12 education, higher education, and corporate and military settings.

Honors College
The UTRGV Honors College serves academically talented and ambitious students who value intellectual growth and want to make the most of their undergraduate experience.

Graduate College
The Graduate College provides coordination and leadership for all graduate programs, including marketing to prospective students, enrollment, and certification of graduate degrees.

University College
The University College helps students in the Rio Grande Valley make a successful transition from high school and two-year institutions to UTRGV. It's a support system for students through the end of their bachelor's degrees and beyond.