Why We Need Your Support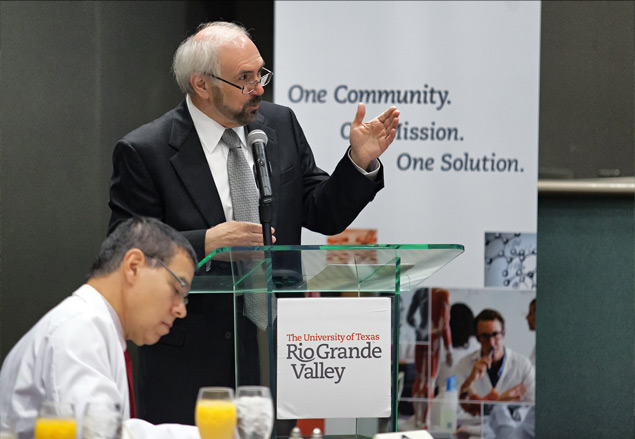 UTRGV is a University for the Valley, the Americas and the world. We are bringing expanded educational opportunities to our students and we are poised to lead the way in research. UTRGV researchers are doing important work in the areas of health, science and manufacturing. They are addressing public health concerns, like diabetes and obesity, exploring the ecology of our coast and wetlands, improving manufacturing processes, and are on the frontlines of space exploration.  The UTRGV School of Medicine is educating the physicians of tomorrow and bringing increased healthcare services to South Texas. Our priorities, goals, programs, and research will change lives and change the area we call home for the better.
Our vast vision for UTRGV is becoming a reality. Unfortunately, state funding is not enough. We are relying on your generosity. Private gifts ensure that we can successfully continue our educational and research programs and that students have the resources they need.  Consider making an online donation today.