Uncovered Spaces Participating Artist Natalia Arbelaez
Visiting Artist at the American Museum of Ceramic Art (AMOCA) Pomona, California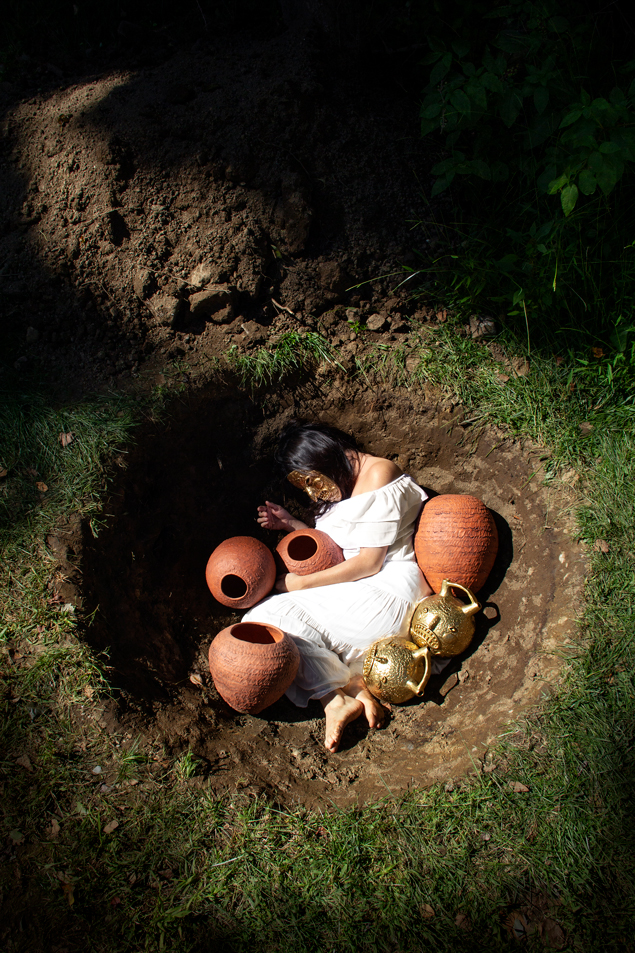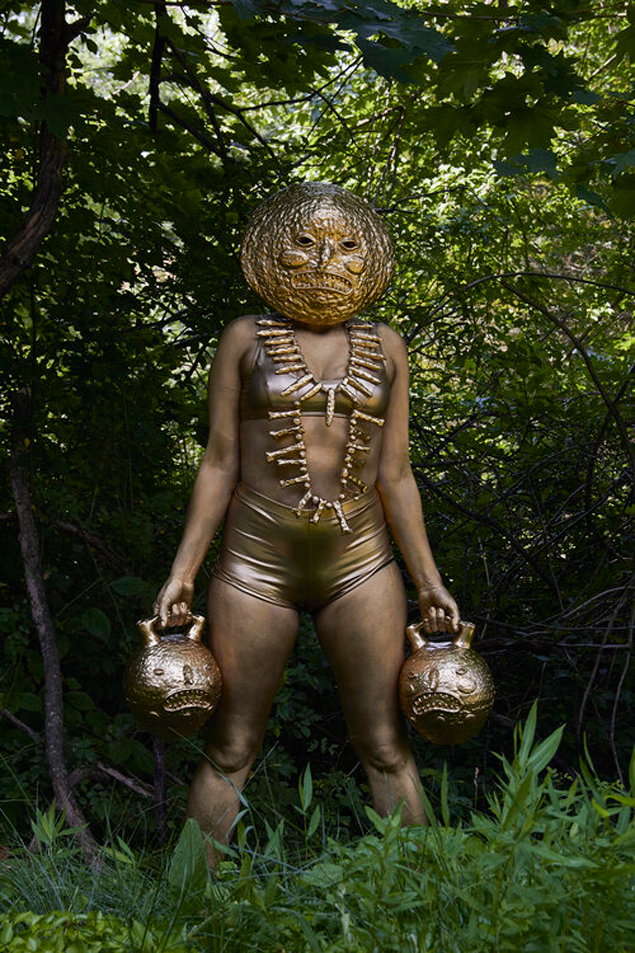 Passages of Absence, A collection of historical and cultural significant Colombian passages. Events, myths, rituals, and people have been researched and collected to influence a body of work that comes from the absence of it being bestowed. Recreating and reliving through work allows for the reclaiming of the passages and continuing to guide as a contributor
Artist Statement
In my work, I am a storyteller. I am telling narratives about my Colombian family's immigration, the pre-Columbian South American presence, and my American latchkey, after school cartoon childhood. All of these stories work together to create a multicomponent self-portrait of what it is like to be a Mestizo Colombian-American hybrid. Mining tidbits from historical research, familial narratives, and cartoon culture, I create surreal stories in clay much in the way Gabriel García Márquez did with words, autobiographically narrating history with its ups and downs, its humor and tears.
Making my work is an act of revealing undervalued histories from Latin Americans, Amerindians, and Women of Color. These identities are lost through conquest, migration, and time, then gained through family, culture and exploration, and finally passed down through tradition, preservation, and genetic memory. I have found value in my histories and aim to help preserve my cultures by honoring them through my artwork.
I've embraced my use of craft and clay not only in my process but also in historical and cultural research. In my researching of lost, conquered, and overlooked communities, I have found that craft belongs in my pursuit. I relate to the role of the craftsperson, often linked to women's work, working class, and cultural tradition. The material also plays an important role as I examine the history of my ancestral material. Like how Terra-cotta has been seen historically as a lesser material and Majolica glaze brought over from Europe and used as a surface to hide terra-cotta, metaphors I use describe colonization.
Biography
Natalia Arbelaez is a Colombian American artist, born and raised in Miami, Florida, to immigrant parents. Arbelaez's artwork researches and amplifies Latin American, Amerindian, and Women of Color histories. She explores and examines these changing identities influenced by conquest, migration, time, genetic memory, and preservation of cultural familial heritage. She received a BFA from Florida International University and her MFA from The Ohio State University, where she received an Enrichment Fellowship.
She completed a yearlong residency at the Clay Art Center; Port Chester, New York, as a Barbara Rittenberg Fellow and was awarded the 2016 Inaugural Artaxis Fellowship that funded a residency to the Watershed in Newcastle, Maine.
Her work has been exhibited nationally, in museums, galleries, and has been included in various collections, such as the Everson Museum and The Frederik Meijer Gardens. She has been recognized by the National Council on Education for Ceramic Arts as a 2018 Emerging Artist in the field. Natalia was a 2018-2019 resident artist at Harvard University where she researched pre-Columbian art and histories.
She was an artist in residence at the Museum of Art and Design in New York City, where she researched the work of historical and influential women ceramicists of color; she continues this research as a Visiting Artist at AMOCA in Pomona, CA.
For more information:
Natalia Arbelaez Website
Mindy Solomon Gallery
@natalia_arbelaez_