Art
UTRGV School of Art affiliated faculty connect ideas and traditions from Latin America and integrate important conceptual and material ideas into their work and curatorial productions. These faculty include Celeste de Luna, who teaches studio art in Brownsville and co-founded the artist group Las Imaginistas, who won $350,000 in funding from ArtPlace America's 2017 National Creative Placemaking Fund.
School of Art Ceramicist Raheleh Filsoofi from the School of Art has curated exhibitions such as the three-venue FOLD in 2018 showcasing the art of international women artists working in Latin America, Europe, and Asia, such as Ecuadorian artist Giannina Coppiano Dwin.
Art Professor Paul Valadez teaches studio art in Edinburg and has participated in national group exhibitions in 2019, such as Borderlands at Oxnard College in California with works such as "Selections from the Great Mexican-American Songbook."
UTRGV faculty Lilia Cabrera, Christen Sperry Garcia, and Brian Dick founded Museo Me Vale in 2018. A migratory art museum that is currently traveling the Rio Grande Valley and beyond, Museo Me Vale is an initiative of the Nationwide Museum Mascot Project (NWMMP). Founded by Garcia and Dick in 2008, NWMMP has been producing and performing promotional mascots for art museums and venues including the Los Angeles County Museum of Art; Museum of Modern Art, New York; Museo de Arte Contemporáneo, Lima, Peru; Museo de Arte Moderno de Bogotá, Colombia; and Museo Jumex, Mexico City.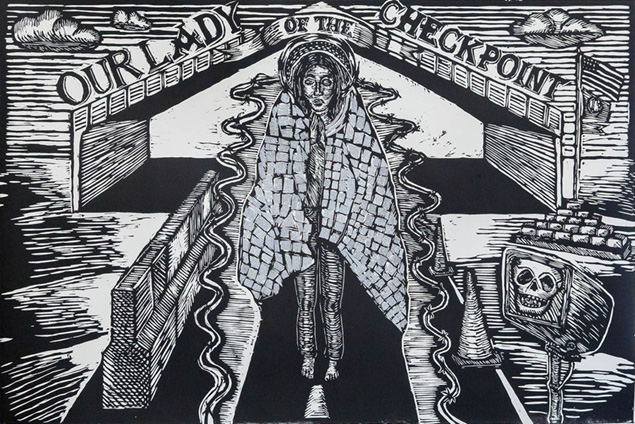 Our Lady of the Checkpoint by Celeste de Luna (Photo by Diego Cruz)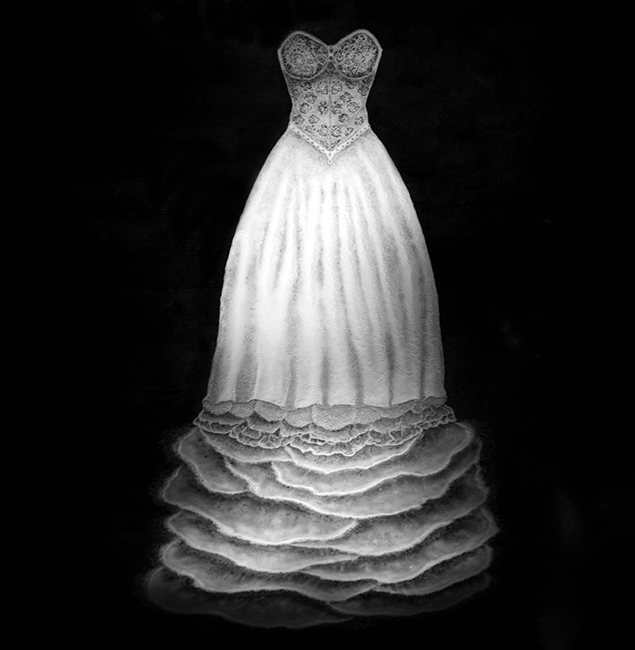 Salt Installation by Giannina Dwin, FOLD exhibition curated by Raheleh Filsoofi
(Photo by Carlos Limas)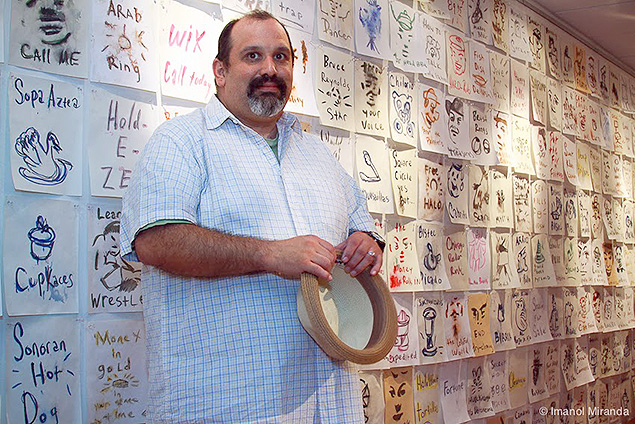 Art Professor Paul Valadez from the UTRGV School of Art, Edinburg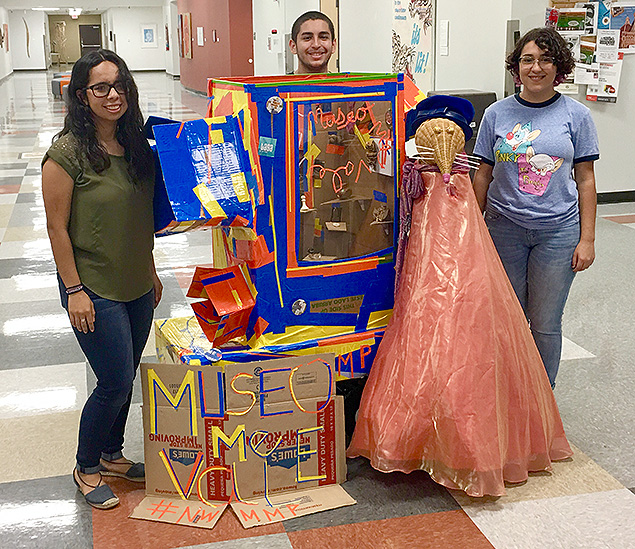 Museo Me Vale, Monitos de Valor, mascotted and curated by UTRGV School of Art Students