Dance
The Ballet Folklórico program consists of thirty-two members comprised of students who are pursing degrees in a variety of disciplines. Under the leadership of Dance faculty member Miguel Pena, the Ballet performs student concerts on campus and to the general public in the Rio Grande Valley and travels to present programs for local, state, national, and international venues and competitions.
In 2006, the Ballet was one of 100 outstanding Texas artists chosen for inclusion on the Texas Commission on the Arts Touring Roster Program. The Ballet Folklorico has also traveled on a European tour visiting countries such as France and Italy. The UTRGV Ballet Folklorico has received national recognition through the American College Dance Association (ACDA) in 2012, 2014, 2016, and 2018 performing at the John F. Kennedy Center for the Performance Arts in Washington, D.C.
The Center for Latin American Arts will help boost the popularity of this dance company and its endowment and help bring in resources for UTRGV Folklórico students.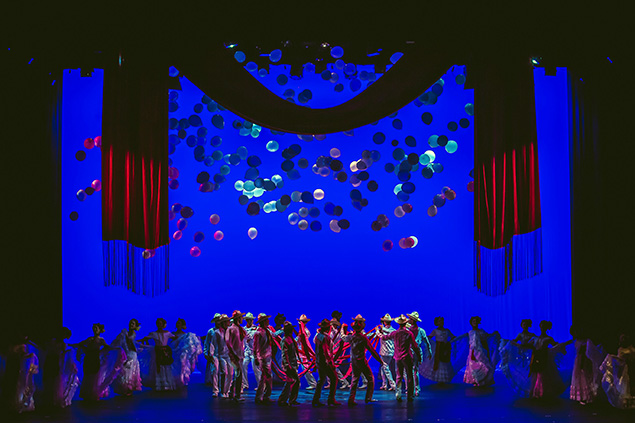 Alegria Ballet Folklorico Performance UTRGV 2019