Financial Aid Office
Mission
The Financial Aid Office is committed to help students and families in the pursuit of their educational goals by removing financial barriers which would otherwise discourage or prohibit attendance by qualified students who lack adequate resources; by providing high quality customer service in a professional, caring, and equitable manner; by enhancing recruitment and retention efforts to attract promising undergraduates and graduates to the University; and by administering financial aid programs in compliance with the federal, state and institutional regulations and guidelines..
The Financial Aid Office is committed to conducting business in an ethical manner and with the highest level of integrity. To this end, our office adheres to our Student Financial Aid Code of Conduct.
In addition, as a member of the National Association of Student Financial Aid Administrators, we comply with their Statement of Ethical Principles and Code of Conduct for Financial Aid Professionals. As part of our commitment, employees receive training on an annual basis regarding the code of conduct.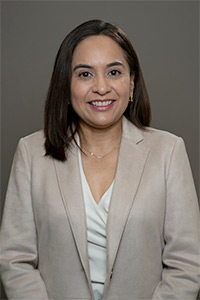 Welcome
Welcome to the UTRGV Financial Aid Office. We are dedicated to helping you and your family pursue your educational goals. We understand that navigating the financial aid process can be challenging, but you don't have to do it alone. Your Vaquero family is ready to offer you support and guidance every step of the way.
---
Most students at UTRGV receive some form of financial aid to help offset the cost of their education. This usually consists of some combination of scholarships, grants, loans, and possibly work-study and other institutional aid programs. Since financial assistance is an important part of the admissions process, it's essential that you be aware of what aid is available and the application process.
Types of Aid
Depending on your family's income and your academic and extracurricular accomplishments to date, financial aid may be available to you in a number of different forms.
Scholarships – Are funds that do not require repayment and are awarded based on merit, need, and achievement in academics, athletics, the arts, or other scholarly areas.
Grants – Do not require repayment and are awarded based on financial need.
Loans – Are available at the state and federal levels and repayment typically begins six months after you've graduated or dropped to less than half-time status. There are also parent loan programs.
Work-Study – These programs and campus employment will enable you to earn money that can offset educational costs.
There are other forms of financial assistance, including institutional aid programs, tuition funding for military veterans and their families, and waiver programs from the state of Texas that allow certain out-of-state or nonresident students to pay in-state tuition.
Completing the FAFSA
The first step for you in the financial aid application process is to complete and submit the Free Application for Federal Student Aid—known as the FAFSA. This is usually done online at FAFSA® Application | Federal Student Aid. Your FAFSA will determine how much financial assistance you may qualify for and what types of aid may be available. The FAFSA becomes available on October 1. For more information check out the FAQ's.
To complete your FAFSA online, you (and a parent if required) will need to apply for FSA ID to expedite the process. You'll only need to do this once and can reuse your FSA ID each year you submit your FAFSA.
Federal School Code: 003599
The Texas Application for State Financial Aid
If you are not eligible to complete the FAFSA because of citizenship or visa status but are eligible to be classified as a Texas resident for tuition purposes, you may be eligible under SB1528 to apply for state financial aid through the Texas Application for State Financial Aid (TASFA). Application packets are available by contacting the Financial Aid Office.
Application Deadlines
While it's crucial to know the application deadlines for financial aid, it's even more important for you to understand that the earlier you apply, the better. Many funding resources are offered on a first-come, first-served basis, so don't delay on something so important to your education.
Financial aid funding is limited for many programs, so it's important for you to submit your materials on time.
FAFSA priority deadline:

January 15

TASFA state application deadline:

January 15

UTRGV scholarship application deadline:

December 1

Summer notification priority deadline: February 15
FAFSA deadline for the current year: June 30
Net Price Calculator
College for all Texans Calculator
Contact Us
Navigating the financial aid process can get complicated. Our experienced, supportive staff of financial aid counselors will provide all of the individualized guidance you and your family may need to ensure that you position yourself for the best possible financial aid package. If you have any questions we encourage you to visit our Financial Aid Express Lab or call us at 956-882-4026.