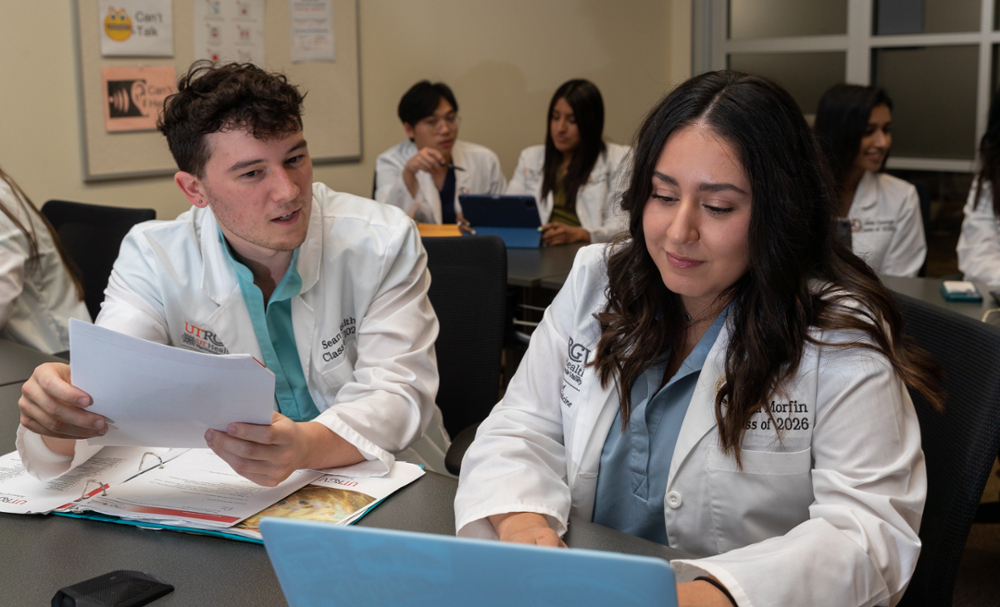 Curriculum
The UTRGV School of Podiatric Medicine is committed to providing its students with a comprehensive and high-quality podiatric medical education. The curriculum incorporates didactic, laboratory, and clinical/patient care experiences to prepare its students for post-graduate podiatric medical and surgical residency training.
The UTRGV SOPM's goal is to provide a podiatric medical education that graduates podiatric physicians dedicated to practicing evidence-based and patient-centered medicine in South Texas and beyond.
UTRGV SOPM DPM Curriculum Overview
Third and Fourth-Year Curriculum
Third-year curriculum:
In the third year, students will spend the majority of their time in four-week block clinical rotations offered at different private clinics, out-patient clinics, and hospital sites throughout the Rio Grande Valley. The third-year clerkship rotations will provide students with complete clinical and hands-on experience to augment the foundational medical knowledge and clinical skills gained during Years 1 and 2. The clinical rotations are designed to set the foundation for clinical skills the student will use in their professional career. Students will participate in core podiatric and general medicine and surgery clerkship rotations, selective and electives in various specialties at various healthcare settings. As part of their didactic education, students will attend and participate in mandatory grand round sessions twice a week throughout the third year.
Fourth-year curriculum:
The fourth year is the final preparatory phase for entry into a podiatric residency program. Students will spend the first five months in elective podiatric medicine and surgical externship rotations at different sites nationwide. This offers students the opportunity to tailor their educational experience to their own interests and gain exposure to the residency program they are interested in pursuing. Two months are devoted to residency readiness and board review for APMLE Step 2. The student will spend the final three months of their fourth year participating in additional rotations in Podiatric Medicine and Surgery, General Medicine, or Surgery.
Contact
Dr. Javier Cavazos DPM, FACPM, RCPS (Glasgow)
Associate Dean for Academic Affairs 
Email: javier.cavazos1@utrgv.edu
Phone: (956) 296-7676