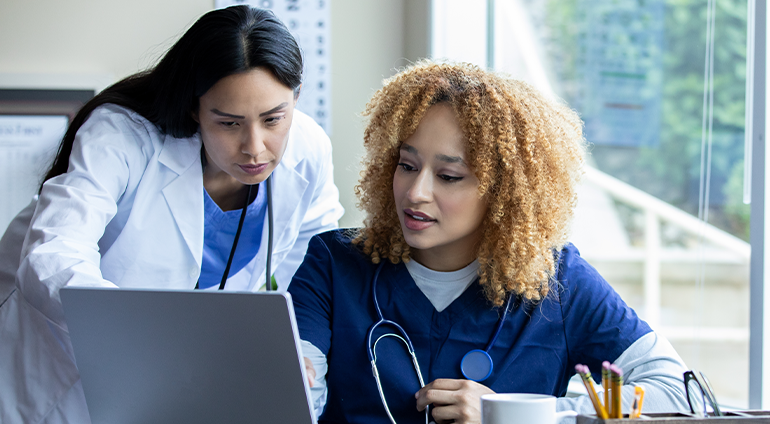 Tuition & Financial Aid
Financial Aid
The UTRGV Financial Aid Office is committed to supporting our students in achieving their academic goals and assisting with the cost of their podiatric medical education. Our office is here to help our students understand financial aid eligibility, complete their FAFSA application, and answer their questions regarding financial assistance.
UTRGV School of Podiatric Medicine (SOPM) students have the option of applying for financial aid. Financial aid is available in several forms: federal loans, scholarships, grants, veteran's benefits, and private loans.
Grants are funds from federal and state sources that do NOT require repayment.
Scholarships are available from state, institutional, and organizational funds that do NOT require repayment.
Loan programs offer money that must be paid back after graduation or withdrawal from the institution. These may consist of federal or private loans.
Veteran's benefits, such as the Hazlewood Exemption, are available for Texas Veterans who have exhausted their eligibility for federal benefits.
Students interested in applying for financial aid such as grants and federal loans, are encouraged to complete the Free Application for Federal Student Aid (FAFSA) as soon as possible. The UTRGV Federal School Code is 003599.
Students have the option to defer the repayment of previously acquired loans from other institutions of higher education. Students are encouraged to check with the lenders. Enrollment verifications are available online as needed. Additionally, UTRGV verifies student enrollment automatically to several lenders to expedite enrollment verification and the deferment process.
The Assistant Director of Financial Aid for the SOPM is dedicated to assisting students with the financial aid application process and providing one-to-one counseling regarding the availability of federal, private, and institutional funds. One-on-one financial literacy counseling is also offered to SOPM students. For more information, please contact DPMfinancialaid@utrgv.edu.
Scholarships
Outside scholarships are funds provided by off-campus agencies and may be available for SOPM students. UTRGV does NOT guarantee the availability of scholarships on these sites, nor are we involved in selecting recipients for these scholarships. Please direct questions about an individual scholarship to the particular private scholarship foundation. 
Students may apply for scholarships by visiting the links below.
Regarding other available programs, students may apply for military benefits such as Hazlewood through the Hazlewood Act, and the Post 9/11 GI Bill®.
For the Post 9/11 GI Bill®, our office works with the UTRGV Veteran Affairs office to secure military benefits for eligible students.
For additional Hazlewood information and application, students may visit the UTRGV Hazlewood Homepage.

Our office works with the UTRGV Financial Aid Hazlewood Team on processing documentation needed to secure these benefits. Veterans and students must register their Hazlewood benefits through the Texas Veterans Commission Website.

Additional scholarship programs are available for students interested in joining the Armed Forces.

Health Professions Scholarship Program
Tuition scholarships (when available) are disbursed each year to those students making "satisfactory academic progress" toward their chosen degree and/or program of study. At UTRGV School of Podiatric Medicine, "satisfactory academic progress" equates to "good standing", as it relates to both academic and professionalism. If a student is required to repeat a year, they are not in good standing and therefore, will not receive a scholarship for the repeating year. However, the scholarship (if available) can be reinstated once the student is in "good standing" and promoted.
Health Insurance
All podiatric medicine students are required to purchase the Student Health Insurance Plan (SHIP) for each academic year to satisfy the University policy of maintaining acceptable health insurance coverage. Students holding comparable coverage may be eligible to waive enrollment in the SHIP.
The waiver process must be completed each year by the waiver deadline. Students who do not submit a waiver request or whose waiver submission is not approved will be automatically enrolled for the SHIP and the cost of the insurance coverage will be added to their student account. The cost of the SHIP for the 2022-2023 academic year is $3,032.
Student Disability Insurance
While UTRGV School of Podiatric Medicine does not require students to have long-term disability insurance, it is very strongly recommended.
Resources
Contact Tuition and Fees
Marlee Olivarez, MS, MA,
Assistant Director for SOPM Financial Aid
SOPM Financial Aid Office
UTRGV School of Podiatric Medicine
HCEBL 2.104
Email: DPMfinancialaid@utrgv.edu
Phone: (956) 296-1949