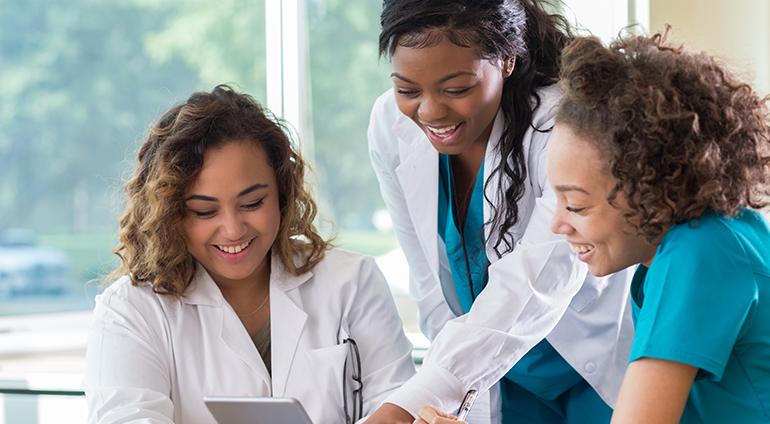 Requirements
Education Requirements
The UTRGV School of Podiatric Medicine will welcome candidates for admission from all academic disciplines or undergraduate majors who have completed at least three years of undergraduate study in an accredited college or university. The American Association of Colleges of Podiatric Medicines identifies that 97% of students entering podiatric medical school possess a bachelor's degree and many having graduate level coursework. 
Applicants must have completed a minimum of 90 semester credit hours or 135 quarter hours including the following minimum credits:

Biology 8 semester hours or 12 quarter hours
General/Inorganic Chemistry 8 semester hours or 12 quarter hours
Organic Chemistry 8 semester hours or 12 quarter hours
Physics 8 semester hours or 12 quarter hours
English/Communications 6-8 semester hours or 12 quarter hours
*Statistics (Optional): A minimum of 3 semester hours (or 5 quarter hours). Optional content includes basic descriptive statistics, methods of data analysis and concepts of probability ideally directed toward applications in science. The Statistics course should be taught in a Math or Statistics Department. Calculus does not meet this requirement.

All prerequisite courses must be taken at an accredited U.S. college or university.
Have a minimum of 3.00 GPA (last 60 credit hours towards the degree).
Have a minimum of 3.2 GPA on all prerequisite science courses (biology, chemistry, and physics).
Applicants must be a US citizen or permanent resident of the US.
DACA students will be considered on a case-by-case basis.
The SOPM Admissions Committee will use a holistic review process to ensure a more equitable system for evaluating prospective students.
The MCAT
All candidates must have taken the Medical College Admission Test (MCAT) during the application year. An exam taken more than three years prior to the beginning of the application cycle will not be accepted.
OTHER
Applicants with misdemeanor convictions will be reviewed by a special sub-committee
Applicants with a felony conviction will not be considered for admission
Recommendation Letters (LORs)
Two letters of recommendation addressing the candidate's aptitude for professional training: one from a professional reference and one from a prior academic instructor. Evidence of personal integrity, maturity, motivation, communication skills, interpersonal skills, critical thinking skills, writing ability, dedication, and ability to work with others are factors strongly considered. These qualities will be evaluated by additional criteria aside from the letters of reference, including the scope and nature of extracurricular activities (work and volunteer experience), and through the face-to-face interview process.
Shadowing Experience
Completion of a minimum of 25 contact hours of shadowing experience in both podiatric medical outpatient and inpatient clinical settings and verified by different podiatric physicians licensed in the United States.
* To be considered for FY2024, we encourage interested applicants to submit their application by March 28, 2024.