Student Testimonials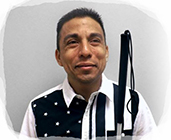 The Student Accessibility Services staff was wonderful. They were quick and timely and ensured that all of my accommodation needs were being met every semester.
-              Rene Garza
My "disability" is not visible to the naked eye, thus I struggle daily to get the world to recognize that I learn and test differently. I may be unlike the traditional student, but that does not mean I am disabled. Student Accessibility Services is the resource that has allowed me to show the world that I can achieve success. The support & services provided by SAS office have been vital to my success both academically and professionally.
-              Vanessa Cobarrubias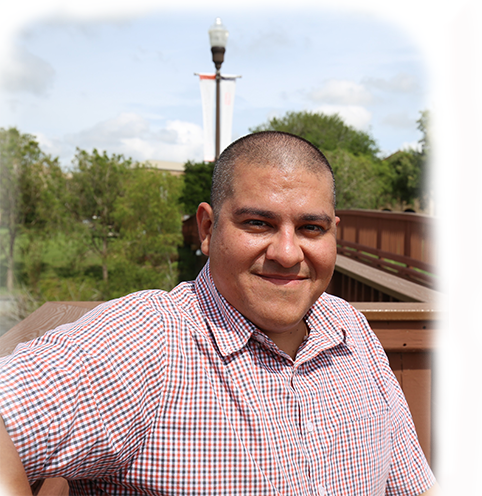 The SAS office promotes equal access, learning, independence, and empowerment and for me it has provided all of them. Without their services I wouldn't have been able to achieve and exceed many of my personal educational goals and I take comfort in the fact that I know they will be with me to the finish line. They have been my guiding light through the darkest hours of my college experience. The SAS office is breaking down barriers faced by many UTRGV students and opening their doors to all that seek success and independence!
-              Arturo De La Garza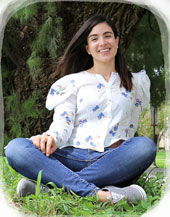 Student Accessibility Services took the time to introduce me to their offerings that would suit my needs and to allow me the opportunity to perform on a level playing field. I want to thank Student Accessibility Services for the role they played in helping make my transition back to school as smooth as possible. With their help, I feel that I am finally performing in a way that accurately reflects my love of learning, genuine interest in the material, and my efforts in and outside the classroom.
-              Cynthia Garcia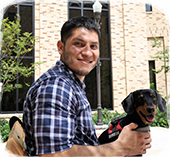 As a former veteran I have needs that are not visible to anyone else other than myself, the assistance I have received through the student accessibilities has helped me come through these challenges. The care and assistance I have received from the staff is greatly appreciated and without them I would not have the confidence to push forward and to be successful with my studies.
-              German Rodriguez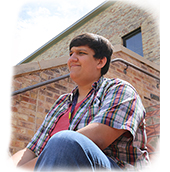 I am thankful to SAS. It has given me the chance to be able to be successful. It has also given me the view of no to be ashamed of my disabilities. It has helped me to accomplish things like everyone else. I also want to say that without this help I would've probably not been here. I would like to encourage people with disabilities to come and join this program.
-              Jordan Salazar