Assigning Creator Access
---
Navigate to your Panopto folder. Select the Share icon in the upper right of the screen.
Under "People and groups", type in the UTRGV email of your collaborator. If you see more than one user listed, select the username with the prefix "unified/".
If you are adding more than one collaborator, repeat step 2 for each person.
Change the permission setting to Creator, located to the right of the usernames.
Select Send. Your collaborators now have access to the folder. You can choose whether they receive an email notification (with the option to add a message if yes) by leaving "Send an email to notify people about this video" enabled or by disabling this option.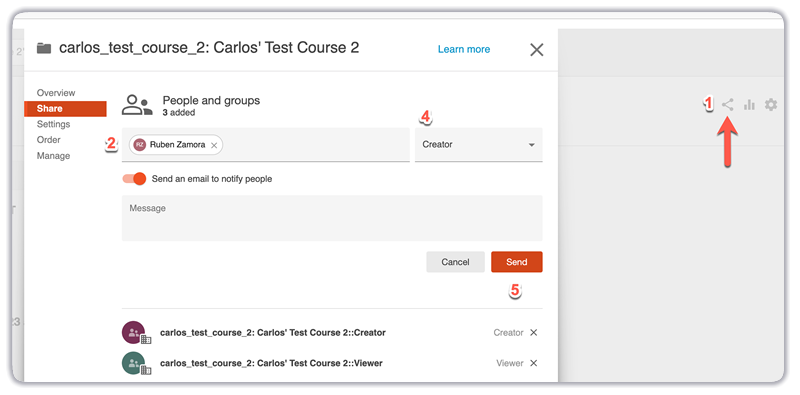 NOTE: Creator access cannot be assigned at the video level. Creator rights can only be given at the folder level; as such, you will need to grant a user Creator access to the parent folder of the video for which you would like them to have Creator access.