National Distance Learning Week
---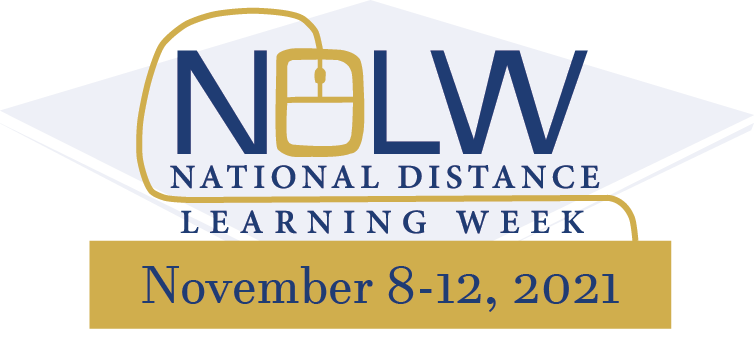 The University of Texas Rio Grande Valley Center for Online Learning and Teaching Technology will be celebrating National Distance Learning Week (NDLW) between November 8-12, 2021. We have lots of great learning opportunities and fun activities planned, including a variety of panels, hot-topic presentations, and all sorts of interaction.
For your safety and convenience, all events will be hosted through Zoom; if you need accommodations to be able to fully participate, please contact us at COLTTid@utrgv.edu. We look forward to celebrating the future of distance learning with you!
Welcome from the Director
Hello COLTT friends,
It is the time of the year to celebrate National Distance Learning Week once again. As per tradition, UTRGV's COLTT has organized a series of free and excellent learning and fun activities through the week of November 8 to the 12. This year, we have prepared a series of Faculty Panels that will share their experiences in online teaching. Also, we have invited students to participate in panels and share experiences and expectations on online learning. University Library Staff will talk about OER and the faculty services available. Accessibility in online education and student engagement will also be part of the event. And last but not least, fun activities and prices will be part of the event. Click on the Schedule of Events listed on this page to get more details.
Welcome again and enjoy our NDLW events.
Francisco Garcia, COLTT Director.
AGENDA
Monday, November 8, 2021
10:00 AM - 11:00 AM
Library Services, Instructional Design, and Beyond

This panel presentation will focus on the new collaborative library initiatives aimed at bridging the gap between traditional library services and innovative approaches to supporting faculty's research, course development, finding OER and affordable course materials, and teaching needs.
Presenters: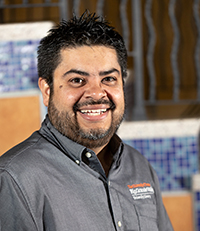 Joel Chirinos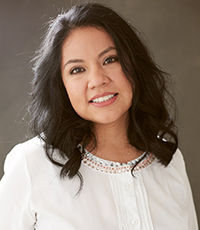 Liliana Galindo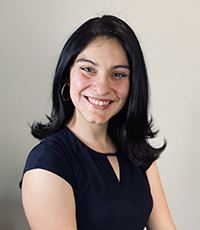 Gabrielle Hernandez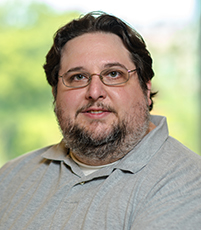 Charles Roush
2:00 PM - 3:00 PM
Accessibility in the Online Classroom
In this panel presentation, accessibility specialists from Student Accessibility Services (SAS) join COLTT to speak from their experiences in providing support to students requesting accommodations. Join us as our panelists highlight their processes, address common questions, and share resources to support our UTRGV community in championing accessibility in the online classroom.
Presenters: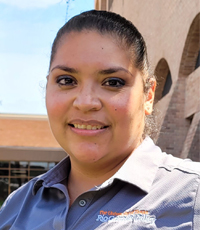 Maria Cabanillas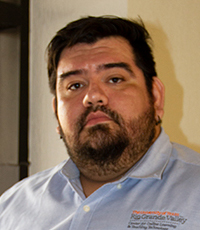 George Handley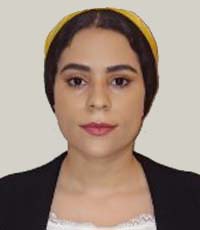 Elizabeth Morales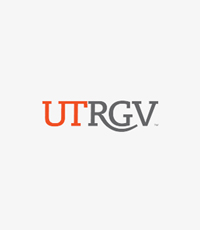 Reynaldo Reyes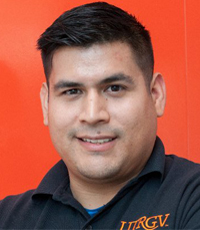 Anthony Salinas
Tuesday, November 9, 2021
10:00 AM - 11:00 AM
UNIV 1001: Learn by Design
Thinking like a designer means getting rhetorical. You have to think about the rhetorical choices that go into making an idea into reality. What pieces make up the whole? How does something work? Who does it speak to and impact? How does it foster change? In what ways does it become valuable? When we try to graft design thinking onto distance learning, it foregrounds the need for rhetorical adaptability, or flex, in our instructional materials. We discover a whole new set of questions. Where are the points of articulation in our design? How is it made for transition? Where are the moments of engagement and egress? Are there nodes for ingenium, or unexpected connection? This discussion will center on strategies for design thinking/distance learning that students and teachers can pursue together to make flexibility in instructional design both productive and practical. Examples of connective activities will include personal dashboards, semester pathways, and community/learning presentations.
Presenter: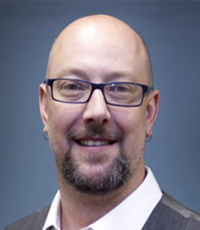 Dr. Colin Charlton
2:00 PM - 3:00 PM
Student Perspectives on Course Design
Looking to improve students' experience in your course? Join this session for candid perspectives on which course design elements really help our learners develop and showcase their content mastery. Our student panelists are all trained in course design and feedback principles and will be speaking from their diverse experiences. Come discover insight from today's learners to design for tomorrow's leaders.
Panelists: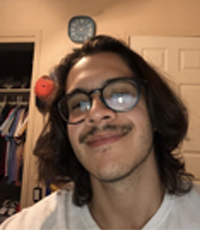 Christopher Acord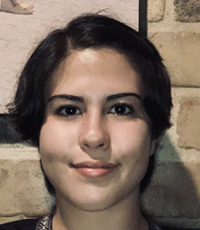 Andrea Cruz

Jake Escamilla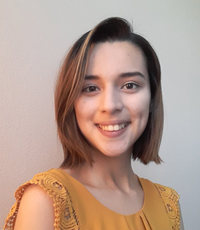 Jacaranda Garcia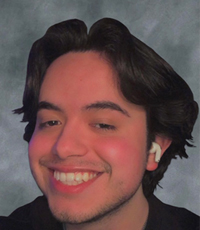 Marco Martinez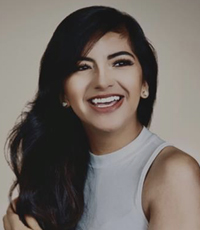 Kasandra Salinas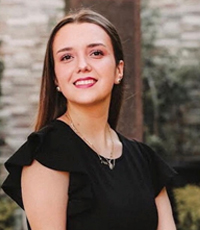 Ana Suarez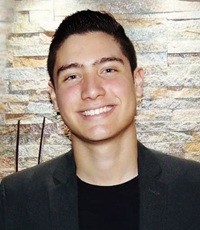 Alonso Troncoso
Wednesday, November 10, 2021
10:00 AM - 11:00 AM
STEM Panel
This panelist session is intended for faculty in the STEM field teaching online and hybrid courses as well as those interested in approaches utilized in the field. Panelists will be asked questions related to best practices and strategies used to teach and facilitate online (both synchronous and asynchronously) and hybrid modalities.
Panelists: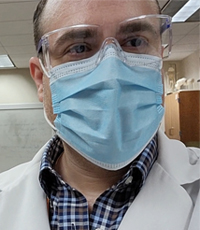 Jorge Canchola
Biology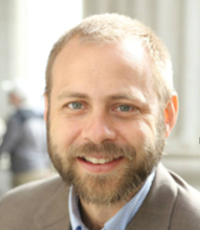 Dr. Sergio Garcia
Statistics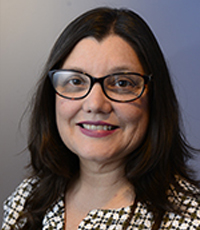 Bonnie Gunn
Biology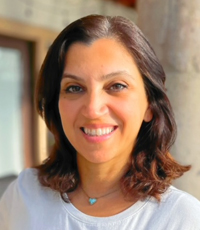 Dr. Shaghayegh Setayesh
Mathematics
2:00 PM - 3:00 PM
Student Panel: Engagement
Join us on hearing our students discuss what gets them engaged and motivated in their online courses.
Panelists: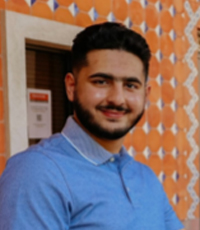 Yahia O. Al-Qudah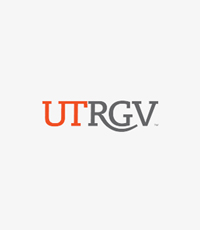 Leslie Cavazos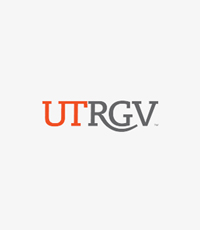 Bianca Martinez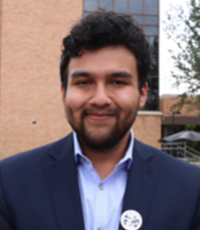 José Pablo Rojas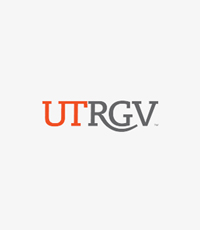 Rachel Yu
Thursday, November 11, 2021
10:00 AM - 11:00 AM
Academic Integrity
Academic dishonesty is higher in online assessments, this session will go over the design of tests and how to proctor them properly to reduce cheating and secure academic integrity.
Presenter: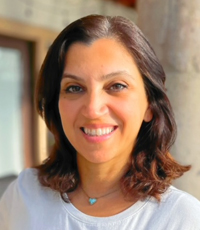 Dr. Shaghayegh Setayesh
Mathematics
2:00 PM - 3:00 PM
Supporting Students Coping with Grief and Loss
Undergraduate students frequently experience the loss of someone close to them. Research suggests that 40% of college students have experienced the death of a family member or friend within any given 2-year period. What happens when college students experience the death of a close friend or family member? What types of accommodations and resources can faculty provide to grieving students? how can we make our classrooms welcoming, safe, and caring? This session is for faculty who seek to enhance their skills in meeting the needs of students who are coping with grief and loss.
Presenters: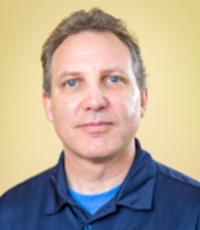 Dr. Christopher Albert
Counseling Center

Rebecca Gadson
Dean of Students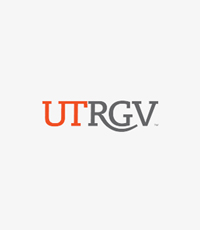 Jaime Mancha
University College
Friday, November 12, 2021
10:00 AM - 11:00 AM
Integrating LinkedIn Learning Content in Your Course Curriculum
Join us to learn more about how to integrate LinkedIn Learning content into your course curriculum. Among the numerous advantages this platform offers, you will be able to improve student engagement and supplement the academic curriculum with up-to-date industry-specific knowledge and soft skills training. LinkedIn Learning is currently free for UTRGV faculty, staff, and students. This presentation will include case studies to show innovative ways faculty can utilize this resource to enhance classroom learning.
Presenters: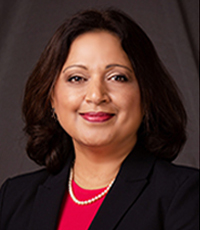 Jayshree Bhat
Assistant Vice President for PEWD
2:00 PM - 3:00 PM
Instructional Connections
The Academic Coach Model - A Faculty Presentation: In this presentation will discuss and review the Academic Coach model along with effective strategies and models to best utilize the Academic Coaches in large-scale online classes. We will also review what an Academic Coach is and the timelines that they are bound to in their role in terms of grading and answering emails.
Working with a team of academic coaches to keep students engaged in large online classes: In this presentation, Dr. Perez will discuss some of the strategies that are useful for working with academic coaches to increase student engagement in large online classes. Some strategies Dr. Perez will discuss are the distribution of students across coaches, best practices for grading and feedback, and coordination among teams of academic coaches.
Presenters: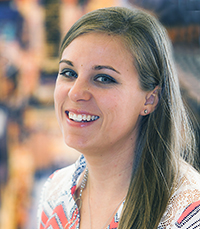 Jacquelyn Cato
Inst. Connections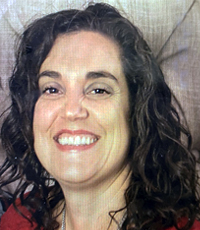 Nicole Letchworth
Inst. Connections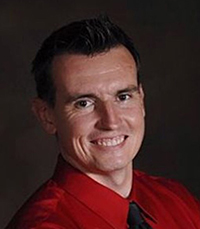 James McLaughlin
Inst. Connections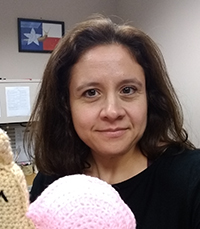 Dr. Kathryn Perez
Biology