National Distance Learning Week
---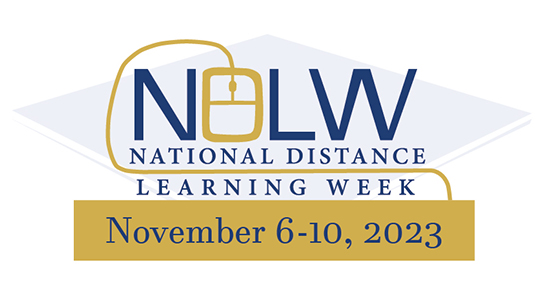 The University of Texas Rio Grande Valley Center for Online Learning and Teaching Technology will be celebrating National Distance Learning Week (NDLW) between  November 7-11, 2022. We have lots of great learning opportunities, including a student panel, presentations on various instructional technology tools supported by COLTT, a virtual round table discussion, and sessions offered by the United States Distance Learning Association (USDLA). For more information visit the USDLA Agenda.
All COLTT sessions will be hosted through Zoom; if you need accommodations to be able to fully participate, please contact us at COLTTid@utrgv.edu. We look forward to celebrating National Distance Learning Week with you!
WELCOME FROM COLTT DIRECTOR
Hello COLTT friends,
It is that time of the year to celebrate National Distance Learning Week once again. As per tradition, UTRGV's COLTT has organized a series of free and excellent sessions through the week of November 7th to the 11th. Click on the Schedule of Events listed on this page to get more details.
Welcome again and enjoy our NDLW events.
Francisco Garcia
COLTT Director
AGENDA
Note: If this is your first time accessing the USDLA webpage, you will need to create an account. If you already have an account, you will only need to sign-in.
Monday, November 7, 2022
10:00 AM - 11:00 AM (COLTT)
Student Panel: Trailblazers

Have you ever felt like you didn't have a good read of your online students? Maybe you want a better sense of learner's engagement or ways of reaching them with important information. COLTT and the Office of Student Success are bringing a student panel of five of our Trailblazers, the cream of the crop. These students not only are taking classes but also mentoring a large group of our UTRGV students, giving them a vast knowledge of their trials, trepidations, and successes. Help us kick off National Distance Learning Week and hear what our Trailblazers have to share with us on students' perceptions of online learning.
Panelists:
12:00 PM & 2:00 PM (USDLA)
USDLA available sessions:
Monday 11/7 @12 p.m.
Senior Executive Online Leadership
Dr. Karen Ferguson
Monday 11/7 @2 p.m.
Leadership in Online Education
Dr. Anthony Pina
Tuesday, November 8, 2022
10:00 AM - 11:00 AM (COLTT)
Top Hat
In this panel, join our representatives from Top Hat, a dynamic courseware platform, to hear practical tips and tricks that will help empower Educators to engage students emotionally and intellectually. This session will discuss in detail how to leverage the Top Hat platform to deliver interactive online lectures, ensure learning is equitable by giving every student a voice, and how to action data insights to boost academic success. Top Hat is here to support educators and students-no matter where learning happens.
Presenter: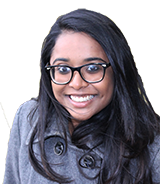 Sumi Voora
Top Hat
Sumi Voora is a Course Implementation Specialist working alongside the Director of Professional Services, Mike Di Gregorio and SVP of Customer Success Joy Watson Seon to transform educational experiences by providing value added services to complement and enhance the Top Hat platform. Prior to her role on the Professional Services team, Sumi had the pleasure of working with hundreds of faculty across North America 1:1, as an Instructional Designer focused on course design, pedagogical best practices and creating inclusive and active learning experiences. Sumi earned a Master's Degree in Communication and New Media at McMaster University in Hamilton, Ontario and has an extensive background in online pedagogy, learning management systems. learning design and active learning. In her free time, Sumi enjoys volunteering with a youth group in Toronto and getting creative in the kitchen!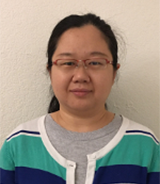 Dr. Ning Wang
Chemistry
Dr. Ning Wang is a Lecturer I and co-chair of the Laboratory Teaching committee from the department of Chemistry at UTRGV. She is teaching CHEM-1311, CHEM-1312, CHEM-1309, CHEM-1112, CHEM-1111 and CHEM-1109. She has been using Top Hat for three years now in all her Chemistry laboratory classes.
12:00 PM & 2:00 PM (USDLA)
USDLA available sessions:
Tuesday 11/8 @12 p.m.
EDEN Panel
Tuesday 11/8 @2 p.m.
Empowering Leaders of Online Education
Dr. Travis Neal & Dr. Georgianna Laws
Wednesday, November 9, 2022
10:00 AM - 11:00 AM (COLTT)
Respondus
LockDown Browser is a custom browser that prevents digital cheating during an online exam.
Respondus Monitor is a companion product for LockDown Browser that deters cheating when students take online exams in non-proctored environments. Students use their own computers with a standard webcam to record assessment sessions. This session will provide UTRGV instructors with an overview of both applications, including best practices and tips for success.
Presenter: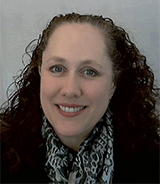 Arie Sowers
Director of Respondus
Training Team
As the Director of the Respondus Training Team, Arie Sowers has been working with faculty and administrators to ensure the successful implementation of Respondus applications within their online testing programs.
Over her 13+ years with Respondus, Arie has led hundreds of training sessions for administrators and instructors on best practices for using online testing technologies, including presentations at conferences such as EDUCAUSE, InstructureCon, BbWorld, D2L Fusion, OLC Innovate, and more. Arie has taught and designed learning programs in both K12 and higher education and was previously with the Product Marketing team at WebCT/Blackboard.
12:00 PM & 2:00 PM (USDLA)
USDLA available sessions:
Wednesday 11/9 @12 p.m.
Stewardship and the Future of Instructional Delivery
Dr. Alexandra Salas
Wednesday 11/9 @2 p.m.
The Chief Online Learning Officer in a Post-Pandemic World
Dr. Melanie Shaw
Thursday, November 10, 2022
10:00 AM - 11:00 AM (COLTT)
SoftChalk
Join Dr. Art Brownlow as he presents his success using SoftChalk with Blackboard for his courses; followed by a demonstration with Will Sumerall, where an engaging lesson will be designed using SoftChalk and integrated into Blackboard.
Presenters: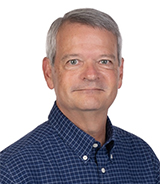 Dr. Art Brownlow
Music
Dr. Art Brownlow is Professor of Music and Senior Fellow for Academic Innovation at the University of Texas Rio Grande Valley, where he teaches music history.
He is a Fellow in the UT System Academy of Distinguished Teachers, an Apple Distinguished Educator, and has received the UT System Regents' Outstanding Teaching Award, the College Music Society Instructional Technology Initiative Award, and Flipped Learning Certification from Flipped Learning Global Initiative.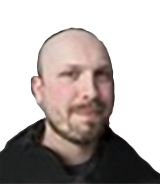 Will Summerall
SoftChalk
Will Sumerall, SoftChalk's Customer Services Manager has over 9 years of experience working with faculty and staff, providing SoftChalk technical support, training, accessibility guidance, and sharing best practices.
12:00 PM & 2:00 PM (USDLA)
USDLA available sessions:
Thursday 11/10 @12 p.m.
NC-SARA
Melanie Booth
Thursday 11/10 @2 p.m.
Leadership Decisions in Faculty Training for Online Learning
Dr. Lisa Clark
Friday, November 11, 2022
10:00 AM - 11:00 AM (COLTT)
Virtual Round Table Discussion
This virtual round table discussion will provide an opportunity for faculty collaboration concerning online learning methodology and aims to foster pivotal improvements in online course delivery and students' online learning success. Join us to share your experience and strategies with your online courses, as well as learn from your colleagues. What are you and your colleagues doing? What Instructional and content delivery methods are being utilized in online courses? What worked and what didn't?
12:00 PM & 2:00 PM (USDLA)
USDLA available sessions:
Friday 11/11 @12 p.m.
Leadership Perspectives of Rural Distance Learning
Dr. Matt Newlin
Friday 11/11 @2 p.m.
Pure Heart Leadership
Dr. Shana Garrett