Sub Menu Toggle
Ashley Resendez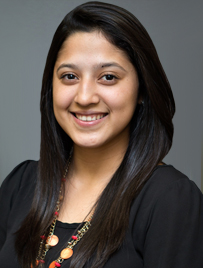 Name Ashley Resendez
Age: 20
Major: Criminal Justice
Hometown: Donna, Texas
Why UTRGV?
I chose to attend The University of Texas Rio Grande Valley because I wanted to stay at home. I did not want to stress out having to look for an apartment or job anywhere else.  I come from a migrant family and my parents as well as siblings spend a majority of the year in Minnesota, so when they are in the Valley, I love to be able to spend more time with them without having to worry about traveling.
What made you decide on your current major?
Growing up I watched many shows and documentaries having to do with criminals, the crimes they committed, what led them to do horrific crimes, such as murder, and the steps law enforcement went through to find these criminals.   I knew some of the depictions were not true but it was still interesting to me and I wanted to learn more. My interest on this topic never faded, it actually got more fascinating as I grew up. I hope to one day be able to find justice for all those who need it or never got it and to also  work toward decreasing the crime rate in the Rio Grande Valley.
What are your plans after graduation?
I definitely want a career in law enforcement. I'd like to enter the academy to either become a Homeland Security officer or Border Patrol agent. Later, I plan to return to college to earn a master's degree.
What are you involved in on and off campus?
My first year in college, I was involved in the Association of Migrant Students, where I got to meet many students that go through the same thing I do every summer, working in the fields. It was a really neat experience, as we volunteered throughout the community experiencing new things and making new memories with friends. This year I am planning to study abroad in France and Barcelona. I want to be able to experience as much as I can before I graduate next year. Currently, I am also a work-study in the Financial Aid Office.
What is your biggest accomplishment to date?
My biggest accomplishment has been to graduate in the Top 20 from Donna North High School.  I am the first in my family to attend college and this semester, with my hard work and dedication, I made it on to the Dean's List. I will also be graduating early because I took college classes in high school and received full credit for a number of classes.
What advice do you have for future students?
Be punctual to your classes or any meetings you may have in order for your professor to take you seriously. If you have any questions, do not be afraid to ask. You need to know what you are doing to better understand your work. Also, do not give up; things might get tough, but if you really set your mind to it you can overcome any obstacle. I can guarantee that at the end it will all be worth it.