UTRGV Hazard Communication Program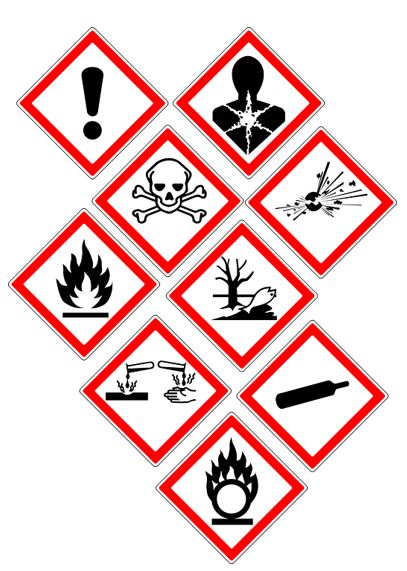 Hazard Communication
UTRGV is committed to ensuring that all faculty, staff, and students working with or around chemicals are informed of the specific physical and health hazards of those chemicals, and are protected against their hazards. This will be accomplished through training, the use of Safety Data Sheets (SDSs), and container labels. UTRGV has developed a written program (see documentation below) describing implementation of the Hazard Communication Program on campus in more detail.
Training
All employees who come into contact with hazardous chemicals during the course of their routine work duties are required to attend hazard communication training to become knowledgeable about the potential hazards of the materials they use and how to properly handle workplace chemicals. The training will include specific information about the potential health and physical hazards of chemicals, and measures to protect yourself from these hazards. The training will also cover information on how to read and understanding SDSs and labels used at UTRGV, proper handling of chemicals, and incidental spill cleanup.
EHSRM offers this training on a monthly basis, and also on line. Training information can be found at www.utrgv.edu/ehsrm/programs/learning/
Safety Data Sheets (SDSs)
SDSs for chemicals stored or used on campus can be found in UTRGV's web-based SDS database. Faculty, staff, and students receiving or bringing chemicals on site must retain the SDS, and forward a copy to EHSRM for inclusion in this database. Safety Data Sheets can also be accessed by calling the EHSRM directly or by sending a request to ehsrm@utrgv.edu.
Container Labeling
Employees may not be required to work with a hazardous chemical from an unlabeled container except for a portable container intended for the immediate use of the employee who performs the transfer. Also, a label on an existing container of a hazardous chemical may not be removed or defaced. If the workplace has a chemical container with an inaccurate, damaged or missing label, the container must be labeled as follows:
Primary containers must be relabeled with at least the identity appearing on the MSDS/SDS, the pertinent physical and health hazards, including the organs that would be affected, and the manufacturer's name and address. A copy of a GHS compliant label is referenced below.

   1. Product identifier
   2. Signal word
   3. Hazard statement
   4. Precautionary statements
   5. Supplier information
   6. Pictograms


Secondary containers must be relabeled with at least the identity appearing on the MSDS/SDS and the appropriate hazard warnings.
Alternative labeling systems including NFPA fire diamonds, HMIS labeling system or USDOT shipping labeling system are also accepted for THCA labeling requirements contingent upon employees being specifically trained on interpreting them.
Contact EHSRM at 956-665-3690 or at ehsrm@utrgv.edu if you prefer for them to construct a label for you.
TIER II Reporting
Known officially as Emergency and Hazardous Chemical Inventory forms, Tier II reports are submitted annually to local fire departments, Local Emergency Planning Committees (LEPC) and State Emergency Response Commissions (SERCs) to help those agencies plan for and respond to chemical emergencies Tier II reporting is required for any facility that stores hazardous chemical(s) that meet or exceed chemical thresholds at any one time. The reporting thresholds are as follows:
Reporting Thresholds
Hazardous chemicals: 10,000 lbs.
Extremely hazardous substances (EHS): 500 lbs or the threshold planning quantity (TPQ), whichever is less.
Retail fuel stations: if tanks are underground and in compliance with underground storage tank federal (40 CFR 280) and state (TCEQ) requirements.

Gasoline: 75,000 gallons
Diesel Fuel (all grades combined): 100,000 gallons
UTRGV exceeds the threshold and conversely conducts annual reporting for Diesel at three of their campuses – Harlingen, Edinburg and Brownsville. A copy of the report can be found by emailing EHSRM@utrgv.edu and requesting the TIER II report.
UTRGV Program Documents
Other Related Links