President's Messages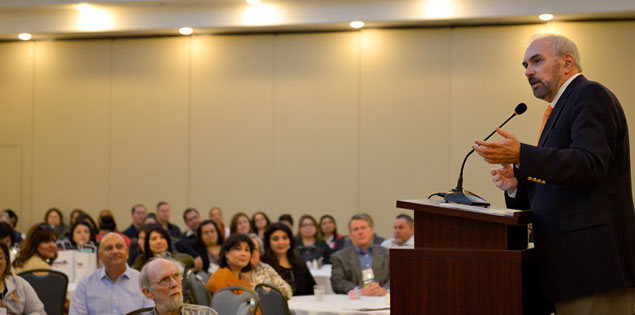 ---
We are pleased to announce that, earlier this week, the Texas Department of State Health Services (DSHS) stated that all people aged 16 and older are eligible to receive a COVID-19 vaccine starting Monday, March 29.
---
The recent surge in violence against Asian Americans and Pacific Islanders is the latest tragedy in our collective battle against racism and hate. On behalf of our entire university leadership, we want to reassure all members of our campus community who feel frightened or marginalized that we see you and we hear you. Together, we can ensure that the University remains a safe and inclusive place for all people to learn and work for years to come.
---
This past week has been anything but normal for us here in South Texas. The unprecedented winter storm across our state has uniquely disrupted our lives even further and left leaders at every level wondering what went wrong. But, while most of us have had our electricity and internet restored, many of our community members continue to lack food, shelter, water, and/or warmth.
---
Much can change in a year. And though we are still fighting through the ongoing pandemic, I want to remind you of how important our campus climate and culture continue to be. The pandemic has undoubtedly changed our relationship to campus, which makes assessing where we are now even more critical. One of the simplest and most effective ways to influence UTRGV's future is to participate in this year's Campus Climate Survey.
---
During his first days in office, President Biden signed a number of executive actions. While these orders, memorandums, and proclamations will resonate across the country in various ways, some of them will undoubtedly have a more significant impact on our campus community here in the Rio Grande Valley.
---
As always, I hope you and your loved ones are staying safe and healthy in 2021. Additionally, I wish everyone a safe and successful Spring Semester. I am writing you today to make you aware that the Western Athletic Conference (WAC), of which UTRGV (and legacy institution UTPA) has been a member since 2013, has just announced a significant expansion to its current membership.
---