President's Messages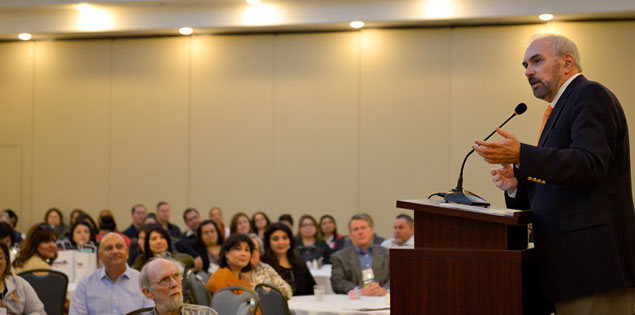 Please join me in offering our most heartfelt condolences to the Uvalde community for the unimaginable tragedy that occurred there Tuesday. Our thoughts and prayers go out to all the families and friends affected by this incident.
We are pleased to share with you the UTRGV 2020 - 2021 Annual Report. As you can see, this has been a tremendous year for UTRGV despite the continuing disruptions of the pandemic. The successes of the institution are all due to you and your hard work.
We understand that many of you have questions and concerns following Tuesday's Police Statement. Therefore, we want to inform you of the safety protocols of the UTRGV Police Department (UTRGV PD) and to remind you of safety precautions you can follow to help ensure your safety and the safety of those around you.
Dr. Parwinder Grewal has decided to step down from his position as Executive Vice President for Research, Graduate Studies, and New Program Development for personal reasons, effective January 17, 2022.
Welcome to the Spring 2022 Semester. A video message from President Guy Bailey.
The emergence and rapid spread of the Omicron variant is once again forcing many institutions to adjust operations. And while we've learned a lot about how to live and work in such conditions over the past two years, another unique response is needed as we face this latest challenge.