Physician Assistant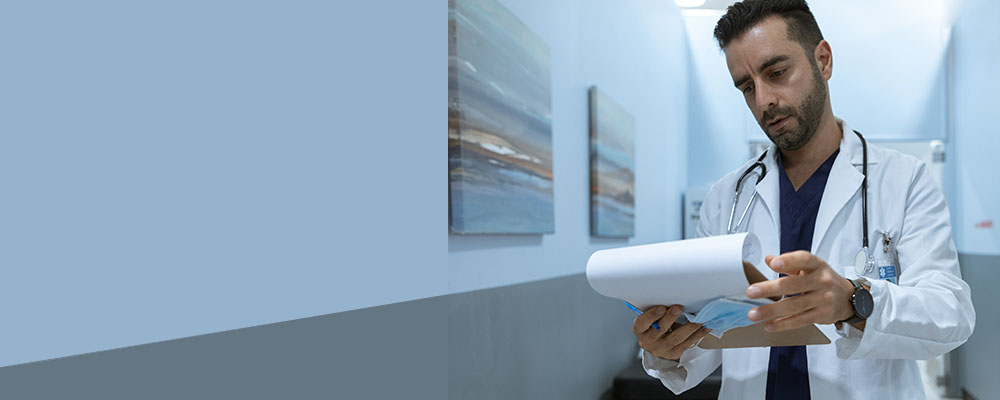 A Physician Assistant (PA) is a licensed clinician who practices medicine in every specialty area and healthcare setting. A PA works with a supervising doctor and can provide diagnostic and therapeutic patient care. They can take patient histories, perform physical exams, order labs and diagnostic studies, prescribe medications, and develop patient treatment plans.
Educational Pathway
To become a PA, you must first earn and undergraduate degree and graduate from an Accreditation Review Commission on Education for the Physician Assistant (ARC-PA) accredited entry-level PA program. A few PA programs, however, offer a pe-professional phase which allows students with some college credit to complete undergraduate work as they enter the professional phase of their training. Students interested in such programs should consult directly with individual institutions who offer these opportunities to learn about specific admissions requirements.
The traditional physician assistant program, which offers classroom instruction and clinical rotations, is 27 months or 3 academic years in duration and award a master's degree. Students complete more than 2,000 hours of clinical rotations with an emphasis in medical practices, ambulatory clinics, and acute or long-term facilities. Clinical rotations can include experience in family medicine, internal medicine, obstetrics and gynecology, pediatrics, general surgery, emergency medicine, and psychiatry.
Upon graduation from the program, certification will be received upon a passing grade on the Physician Assistants National Certifying Exam (PANCE). Every PA in the United States must also obtain a license to practice within the state in which they would like to work.
Major Selection
A specific undergraduate major is not required for admission to PA programs. However, most aspiring PAs will pursue bachelor's degrees in health care or one of the sciences. Candidates are encouraged to choose a major which allows them to demonstrate strong academic performance while focusing on developing a strong background in the sciences. Some of the more popular undergraduate majors for admissions into PA programs include, but are not limited to, Biology, Chemistry, Health Science, Kinesiology, Mathematics, Microbiology, and Psychology.
Prerequisites for Physician Assistant Programs
The American Association of Physician Associates (AAPA) website lists the following prerequisites for admission to PA programs.
Anatomy
Physiology
Biochemistry
Biology
Microbiology
Chemistry
Organic Chemistry
English Composition/Writing
Genetics
Medical Terminology
General Psychology
Statistics
Many PA programs also require prior healthcare experience with hands-on patient care. It is recommended that applicants inquire with the individual admissions offices of PA programs of interest to learn more about their requirements, processes, and policies.
Admissions Process
Application processes, procedures, and requirements vary from program to program. Many programs participate in the Centralized Application Service for Physician Assistants (CASPA). For those programs who do participate, applicants will have to apply through CASPA. Programs that do not participate in CASPA will post applications on their individual web sites. In either case, published application deadlines and application process requirements should be followed carefully. Admissions committees will typically take into consideration factors including academic preparation, college entrance exam scores, employment, references, volunteer experiences, plans to finance education, reasons for choosing the PA profession, and reasons for choosing that PA program. Many PA programs consider applications on a rolling basis.
Some schools do require the GRE, a specialized test which is constructed specifically for use by graduate and professional programs for admissions purposes and measures the general academic ability necessary for graduate education. The GRE is comprised of three test sections:
Verbal Reasoning
Quantitative Reasoning
Analytical Writing
Undergraduate Timeline to Physician Assistant Program Admissions
First Year
Research & determine if a career as a physician assistant is for you.
Adjust to college life academically & socially.
Map out plan to complete PA program prerequisites and degree requirements with an advisor.
Develop study skills & strategies.
Maintain a competitive GPA.
Research pre-PA, pre-health professions, or other student organizations; consider joining one.
Volunteer or work in a health care environment.
Shadow a PA.
Second Year
Maintain competitive GPA.
Build relationships with faculty for letters of recommendation.
Continue to build your resume; work, volunteer, seek clinical & shadowing opportunities.
Begin planning and preparation for the GRE.
Research PA programs and entrance requirements.
Third Year
Research CASPA and review the PA program application processes.
Begin requesting letters of recommendation.
Maintain a competitive GPA.
Research PA programs to which you are interested in applying.
Continue to build your resume; work, volunteer, seek clinical & shadowing opportunities.
Register for and take the GRE (During or summer after third year.)
Fourth Year
Prepare and submit applications through the Centralized Application Service for Physician Assistants (CASPA) (summer prior to or during early fall fourth year.)
Prepare your personal statement.
Complete prerequisite courses and degree requirements.
Request official transcripts of all college work attempted.
Request for letters of recommendation.
Prepare for admissions interviews.
Obtain a good interviewing outfit.
Attend interviews with PA programs.
Submit supplemental applications received.
Wait for admissions decisions.
Accept an offer and notify other schools of decision in a timely manner.
Apply for federal financial aid and scholarships for which you may be eligible.