Physical Therapist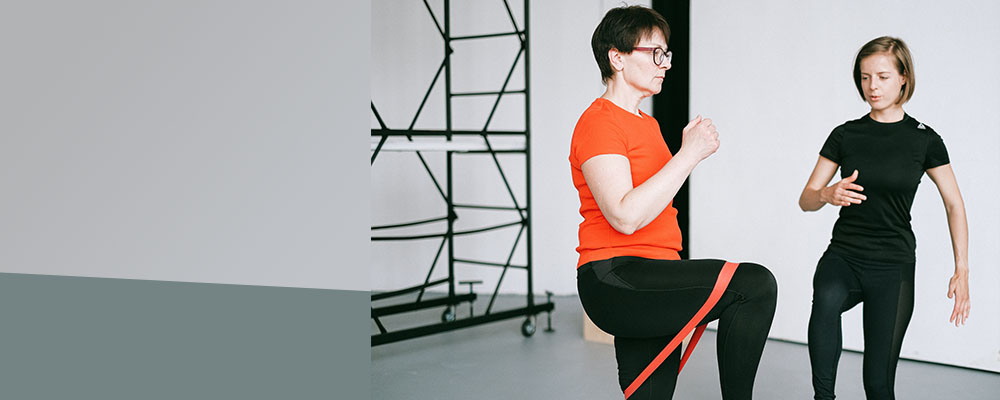 A physical therapist is a Doctor of Physical Therapy (DPT) is a healthcare professional who helps patients with muscle, nervous system, or skeletal issues. They diagnose and treat patients who have medical problems or injuries that limit their abilities to move or function in their daily lives. PTs will create a recovery plan and work with patients to improve their movement and range of motion while reducing the need for surgery or prescriptive drugs. They often use a combination of techniques including exercise, stretches, hands-on techniques, and equipment to help restore function or provide relief from pain.
Educational Pathway
To become a physical therapist, you must complete a bachelor's degree and a doctoral program in physical therapy or a 3+3 physical therapy program that combines both degrees into six years of postsecondary education.
The standard DPT curriculum at a Commission in Physical-Therapy Education (CAPTE) accredited programs takes about three years to complete. In PT programs, students will traditionally learn how to provide physical therapy care for people in a wide variety of settings including hospitals, private practices, outpatient clinics, home health agencies, schools, sports and fitness facilities, and nursing homes. Required courses may include human gross anatomy, health promotion and wellness, neuroscience, body systems, movement science, exercise physiology, management of health systems, and clinical education. Every DPT in the United States must obtain a license to practice within the state in which they would like to work.
Some physical therapists choose to enroll in a residency or fellowship program post-graduation which will advance their training and mentorship. DPTs can become board-certified clinical specialists through the American Board of Physical Therapy Specialties. Through specialization, a physical therapist can build on a broad base of professional education and practice which develops a greater depth of knowledge and skills related to a particular area of practice. Physical therapists can specialize in a particular area, including cardiovascular and pulmonary, clinical electrophysiology, geriatrics, neurology, oncology, orthopedics, pediatrics, sports, or women's health.
Major Selection
A specific undergraduate major is not required for admission to PT programs. However, most aspiring physical therapists will purse bachelor's degrees in health care or one of the sciences. Candidates are encouraged to choose a major which allows them to demonstrate strong academic performance while focusing on developing a strong background in the sciences. Some of the more popular undergraduate majors for admissions into physical therapy programs include, but are not limited to, exercise science, kinesiology, biology, health science, athletic training, general studies, biological sciences, psychology, and physiology.
Prerequisites for Physical Therapy Programs
The American Physical Therapy Association (APTA) website lists the following common prerequisites for admission to physical therapy programs.
Anatomy/Anatomy & Physiology I with lab.
Physiology/Anatomy & Physiology II with lab.
General Chemistry I & II with lab.
Biology I & II (not botany or zoology.)
General Physics I & II with lab.
Psychology.
Statistics.
Physical Therapy programs may have additional requirements, recommended courses, preferences, and/or policies. For example, some DPT programs only accept anatomy and/ or physiology courses completed in a biology, neuroscience, anatomy, or integrated physiology department. Some DPT programs may also not accept a combined anatomy and physiology (A & P) course or those completed in other departments, such as kinesiology. Candidates are encouraged to contact schools of interest directly to learn of school-specific requirements.
Admissions Process
Application processes, procedures, and requirements vary from program to program. Many programs participate in the Physical Therapist Centralized Application Service (PTCAS) a centralized application service which allows students to apply to multiple physical therapy education programs with one application and set of resources. For those programs who do participate, applicants will have to apply through PTCAS. Programs that do not participate in PTCAS will post applications on their individual web sites. In either case, published application deadlines and application process requirements should be followed carefully. Admissions committees will typically take into consideration factors including academic preparation, Graduate Record Examination (GRE) scores, employment, letters of reference or recommendation, volunteer experiences, physical therapy-related experience, foreign language knowledge, and multicultural competence. Interview requirements will vary from school to school. Not all physical therapy programs interview candidates.
The GRE is a specialized test which is constructed specifically for use by graduate and professional programs for admissions purposes and measures the general academic ability necessary for graduate education. The GRE is comprised of three test sections:
Verbal Reasoning
Quantitative Reasoning
Analytical Writing
Undergraduate Timeline for Physical Therapy Program Admissions
First Year
Research & determine if a career as a physical therapist is for you.
Adjust to college life academically & socially.
Map out plan to complete physical therapy program prerequisites and degree requirements with an advisor.
Develop study skills & strategies.
Maintain a competitive GPA.
Research pre-physical therapy, pre-health professions, or other student organizations; consider joining one.
Volunteer or work in a health care environment.
Shadow a physical therapist.
Second Year
Maintain competitive GPA.
Build relationships with faculty for letters of recommendation.
Continue to build your resume; work, volunteer, seek clinical & shadowing opportunities.
Begin planning and preparation for the GRE.
Research physical therapy programs and entrance requirements.
Third Year
Research PTCAS and review the physical therapy program application processes.
Begin requesting letters of recommendation.
Maintain a competitive GPA.
Research physical therapy programs to which you are interested in applying.
Continue to build your resume; work, volunteer, seek clinical & shadowing opportunities.
Register for and take the GRE (During or summer after third year.)
Create a budget for physical therapy program admissions processes.
Fourth Year
Complete prerequisite courses and degree requirements.
Prepare your personal statement (summer prior.)
Request official transcripts of all college work attempted (summer prior.)
Prepare and submit applications through the PTCAS (summer prior to or during early fall fourth year.)
Prepare for admissions interviews.
Obtain a good interviewing outfit.
Attend interviews with physical therapy programs, if applicable.
Wait for admissions decisions.
Accept an offer and notify other schools of decision in a timely manner.
Apply for federal financial aid and scholarships for which you may be eligible.