About Us
Welcome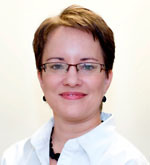 Dr. Kristin Croyle
Welcome to the Division of Student Success at UTRGV! At Student Success, we believe that our main focus should be exactly what our name says – the success of students at UTRGV and in the Rio Grande Valley. Working in partnership with faculty and staff throughout the University, our Division includes programming and offices that support students in preparing for college, being successful in their university courses, developing their own leadership and strengths, and selecting a pathway for entering a rewarding career. We are particularly committed to helping students develop their interests and strengths through their engagement with our communities across the Rio Grande Valley, linking what they are learning with their faculty to what they can contribute to the world. Together we can make a difference.
Introduction to the VP
Dr. Kristin Croyle serves as the Vice President for Student Success at the University of Texas Rio Grande Valley, a new institution with a particular focus on student success. She oversees student academic success, student life, and educational outreach initiatives. Previously, she served the University of Texas-Pan American (UTPA) as Vice Provost for Undergraduate Education, the inaugural Dean of the University College, and Interim Dean of the College of Social and Behavioral Sciences. At UTPA she had responsibility for overseeing undergraduate student success including retention and graduation initiatives, first-year programming, undergraduate curriculum and assessment, advising, and curriculum alignment. She is current Principal Investigator of a $3.1 million dollar "Developing Hispanic-Serving Institutions" grant from the U.S. Department of Education that focuses on improving student success through experiential learning.
Dr. Croyle earned her bachelor's degree in psychology from the University of Utah in 1994 and her master's and doctoral degrees in Clinical Psychology at the University of Montana in 2000. She completed a postdoctoral fellowship in clinical neuropsychology at the University of Washington Medical School. She is a licensed psychologist in the state of Texas.
In 2002, Dr. Croyle joined the psychology faculty at UTPA where she taught graduate and undergraduate courses in clinical psychology, assessment, and research methodology. She was promoted to Associate Professor in 2007 and to Professor in 2013. Her research interests include emotion regulation, self-harm, and Latino mental health. Dr. Croyle values excellence in teaching and in 2010 won the university-level UTPA Faculty Excellence Award in Teaching, an award that recognized her contributions to the development and delivery of effective teaching and learning experiences.