Pharmacist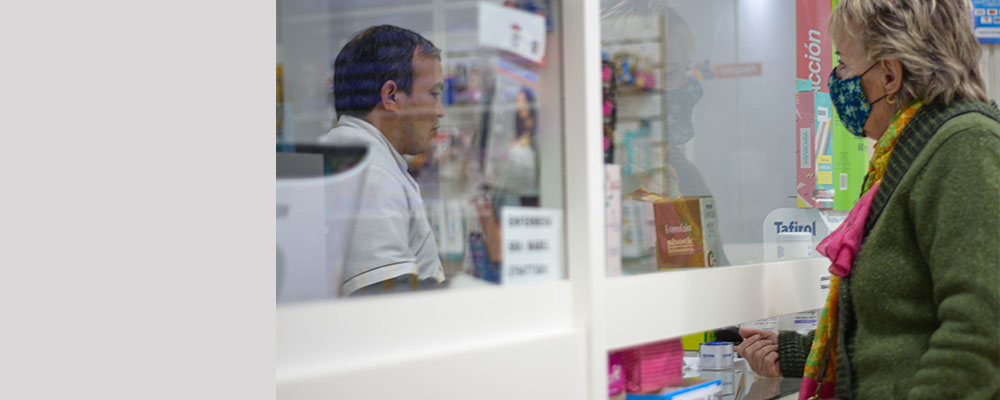 A Pharmacist is a Doctor of Pharmacy (PharmD) who controls, formulates, preserves, dispenses medications, and provides advice and counseling on how medicines should be used to achieve maximum benefit, minimal side effects, and avoid drug interactions. Pharmacists distribute prescription drugs to individuals. They also provide advice to patients and other health professionals on how to use or take medication, the correct dose of a drug, and potential side effects. Plus, they can make sure that a drug won't interact badly with other medications you take or health conditions you have. They can also provide information about general health topics like diet and exercise, as well as advice on products like home healthcare supplies and medical equipment.
Educational Pathway
To become a pharmacist, you must complete course prerequisites prior to applying for admissions to pharmacy school. A bachelor's degree, however, is not required for many pharmacy schools.
PharmD programs typically take about four years to complete. In Accreditation Council for Pharmacy Education (ACPE) accredited PharmD programs, students will traditionally learn about drug information and how to properly communicate with customers in addition to business management, professional ethics, and public health concepts. Laboratory work is common. Required courses may include biopharmacy, medicinal chemistry, physiology, pharmaceutics, pharmacology, pharmacy law, pharmacy practice, healthcare systems, pharmacy management, therapeutics, and pharmacokinetics. Some pharmacists may complete an internship, a residency program, or a fellowship program, which allow students to acquire clinical experience and, in some cases, obtain familiarity in a specialized aspect of pharmaceutical work.
Upon graduation from the program, certification will be received upon a passing grade on the North American Pharmacist Licensure Exam (NAPLEX) and the Multi-State Pharmacy Jurisprudence Exam (MPJE). The NAPLEX cover scientific knowledge while the MPJE covers legal aspects of working with and distributing pharmaceuticals. Some U.S. states vary on specific requirements, require additional examinations, and/or have work experience and age requirements as well. Every pharmacist in the United States must also obtain a license to practice within the state in which they would like to work.
Major Selection
An undergraduate degree is not required for admission to most pharmacy programs. However, most aspiring pharmacists will pursue bachelor's degrees in health care or one of the sciences. Candidates are encouraged to choose a major which allows them to demonstrate strong academic performance while focusing on developing a strong background in the sciences. Although biology has proven to be the most popular college major among accepted applicants, approximately 10% of accepted applicants in recent years have been chemistry majors. Some common majors among students who enter pharmacy school include psychology, English, business, biochemistry, and pharmaceutical science.
Prerequisites for Pharmacy Programs
The American Association of College of Pharmacy (AACP) website lists the common following prerequisites for admission to pharmacy programs.
General Chemistry I & II
Organic Chemistry I & II
Biochemistry
Biology I & II
Anatomy & Physiology I & II
Microbiology
Physics
Calculus
Communications or Public Speaking
Humanities (specific courses in history, languages, philosophy, the arts, or religion may be required)
Statistics
Pharmacy schools may have additional requirements, recommended courses, preferences, and/or policies. Candidates are encouraged to contact schools of interest directly to learn of school-specific requirements.
Admissions Process
Application processes, procedures, and requirements vary from program to program. Many programs participate in the Pharmacy College Application Service (PharmCAS). For those programs who do participate, applicants will have to apply through PharmCAS. Programs that do not participate in PharmCAS will post applications on their individual web sites. In either case, published application deadlines and application process requirements should be followed carefully. Admissions committees will typically take into consideration factors including academic preparation, Pharmacy College Admission Test (PCAT) scores, employment, letters of reference or recommendation, volunteer experiences, pharmacy-related experience, interviews, and personal qualifications demonstrating the ability to meet demands for judgement, dependability, and diligent performance.
The Pharmacy College Admission Test (PCAT) is a specialized test which is constructed specifically for use by pharmacy colleges for admissions purposes. The exam measures general academic ability and scientific knowledge necessary for pharmaceutical education. The design and content of the PCAT are determined by the types of abilities, attitudes, and skills deemed essential by pharmacy colleges and by research concerning the kinds of tests that most accurately predict success in science- oriented courses. The PCAT is comprised of five subtests:
Writing
Biological Processes
Chemical Processes
Critical Reading
Quantitative Reasoning
Important PCAT Announcement for Future Cycles
The final PCAT testing cycle will be offered during the 2023–2024 admissions cycle. No PCAT testing dates will be offered during the 2024–2025 admissions cycle or beyond. All test-takers may continue to request Official Transcripts and Personal Score Reports through the Pearson website until February 2026.
Undergraduate Timeline for Pharmacy School Admissions
First Year
Research & determine if a career as a pharmacist is for you.
Adjust to college life academically & socially.
Map out plan to complete pharmacy school prerequisites and degree requirements with an advisor.
Develop study skills & strategies.
Maintain a competitive GPA.
Research pre-pharmacy, pre-health professions, or other student organizations; consider joining one.
Volunteer or work in a health care environment.
Shadow a pharmacist.
Second Year
Maintain competitive GPA.
Build relationships with faculty for letters of recommendation.
Continue to build your resume; work, volunteer, seek clinical & shadowing opportunities.
Begin planning and preparation for the PCAT.
Research pharmacy programs and entrance requirements.
Third Year
Research PharmCAS and review pharmacy school application processes.
Begin requesting letters of recommendation.
Maintain a competitive GPA.
Research pharmacy programs to which you are interested in applying.
Continue to build your resume; work, volunteer, seek clinical & shadowing opportunities.
Register for and take the PCAT (During or summer after third year.)
Create a budget for pharmacy school admissions processes.
Fourth Year
Complete prerequisite courses and degree requirements.
Prepare your personal statement (summer prior.)
Request official transcripts of all college work attempted (summer prior.)
Prepare and submit applications through the PharmCAS (summer prior to or during early fall fourth year.)
Prepare for admissions interviews.
Obtain a good interviewing outfit.
Attend interviews with pharmacy programs.
Submit supplemental applications received (deadlines vary by school.)
Wait for admissions decisions.
Accept an offer and notify other schools of decision in a timely manner.
Apply for federal financial aid and scholarships for which you may be eligible.