David Dwight Eisenhower Transportation Fellowship Program
Funded by
Federal Highway Administration (FHWA),
U.S. Department of Transportation
for Engagement in
Transportation Related Academic Research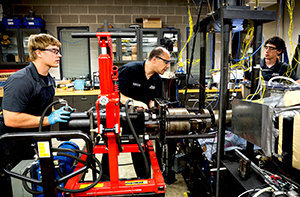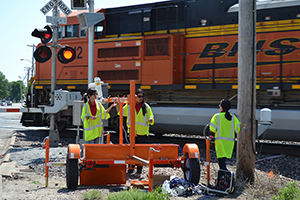 Student Designee Award Ranges:  $1,500 - $10,000
To Be Used for Stipend, Tuition, and TRB Conference Travel
September 2023 – August 2024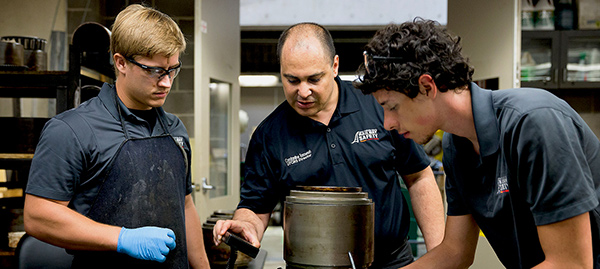 Application Deadline
May 31, 2023
To apply, students must submit the following documents (all compiled in one PDF document) and in the order presented below:
Complete Student File Information Sheet
SF 424 Individual (We will assist the applicants in filling this form)

Personal Statement:

The Personal Statement should include relevant background and future goals. Applicants should outline their educational and professional development plans as well as their career goals. Applicants should also describe how their education will prepare them for a career in transportation (Limit 8000 characters)

Research Plan and Impact Statement:

The Research Plan and Impact should summarize both the applicant's plan of study and research plan. The applicant should describe how their research will impact and enhance the field of transportation; contribute to an understanding of transportation, and provide societal benefits. The proposed research must be conducted in one of the approved transportation-related academic disciplines (Limit 8000 characters)
Resume
Two letters of recommendation from individuals who are familiar with the applicant's academic performance (One letter of recommendation must be from the student's current faculty advisor)
Up to date transcripts 
As stated above, this material should be compiled in one PDF document in the exact order listed above and emailed to railwaysafety@utrgv.edu by midnight on Wednesday, May 31, 2023. Late submissions will not be considered. Please follow all instructions provided in Student File Information Sheet.
Campus Program Manager Information:
Name: Constantine Tarawneh, Ph.D.
Title: Sr. Associate Dean, CECS
Tel: (956) 665-2607
For more information regarding the DDETFP application process, please contact:
University Transportation Center for Railway Safety (UTCRS)