Research Experience for Undergraduates (REU)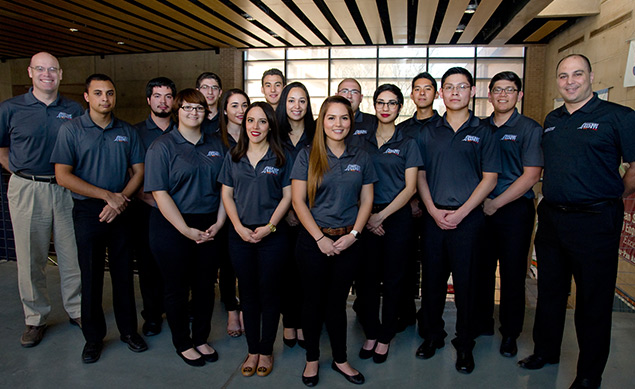 The UTCRS Research Experience for Undergraduates (REU) provides undergraduate engineering students the opportunity to participate in a research-intensive ten-week program. Participants selected for this program will work closely with faculty members, graduate students, and undergraduate mentors on selected research projects; students also have the opportunity to make short presentations to mentoring faculty and peers during program meetings. At the end of the program participants are required to create a formal research poster presentation of their results and of their experience at the end of the program, and submit a written, final report describing the results of their research.
Duration
June 1, 2023 – August 11, 2023 (10 Weeks)
Financial Support
The UTCRS will provide the selected summer research interns with a $6,000 stipend ($600/week) to cover travel, living expenses, and room and board for the duration of the program.
Summer 2023 Research Experience for Undergraduate Students (REU) Program Application
To apply
If you are interested in participating in this educationally rewarding opportunity, you must submit a complete application packet to railwaysafety@utrgv.edu. The packet should consist of one PDF file that contains the following, in the order as they appear below:
A completed and signed application form,
Your current resumé,
One letter of recommendation from one of your professional/academic references; this reference should be from an individual that can attest to your academic abilities (i.e. faculty member, research advisor, mentor, etc.), and
Your transcripts (you can use your unofficial transcripts for submitting your PDF application file).
Application Deadline:  Friday April 21, 2023, by midnight.
Aspiring applicants should submit their application as soon as possible. Number of participants selected will be based on competitiveness of student applications received and available funding.
Questions or Concerns:
If you have any questions regarding the 2023 REU program or application submission, send an email to railwaysafety@utrgv.edu.
Summer 2023 Research Experience for Undergraduate Students (REU) Program Application