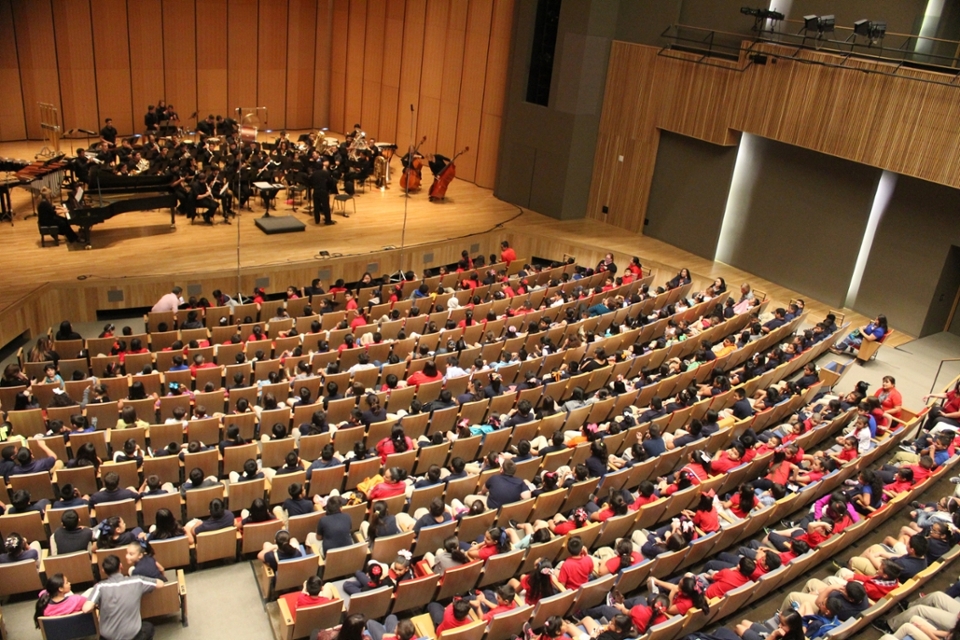 Productions for Young Audiences
The Performing Arts Complex on the Edinburg campus was filled to capacity for the first Productions for Young Audiences Concert held in early October.
1,000 students from several area elementary schools enjoyed the concert which featured the Wind Ensemble from UTRGV under the direction of Dr. Saul Torres with music from West Side Story by Leonard Bernstein among other compositions. The students were fascinated with the exciting music and variety of instruments utilized in a full wind symphony.