Current Students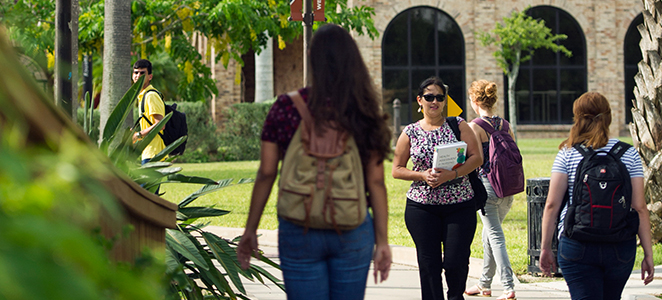 Newly Admitted Students
Activate your UTRGV Account
This is your Vaquero lifeline. All information regarding your classes, student accounts, announcements and more will come to your UTRGV email address. Visit utrgv.edu/myaccount and get set up today!
Contact your Program Director for Class Advisement
Each graduate program is assigned a program director. This person will provide you with the degree plan and be your support through your entire program. To find out who your program director is visit the Contact Us page
Enroll in your Classes
Register early because the best selections come at the beginning. To register for classes visit my.utrgv.edu, sign in and click on ASSIST. For detailed instructions on how to register for classes, visit the Registration Instructions page. *Please note: Some programs may have specific enrollment requirements like attending an orientation.
Check on your Financial Aid/Scholarship Awards
Whether it's a grant, scholarship or loan, this is important information to ensure you pay your tuition and fees on time. You can find this information on my.utrgv.edu.
All Students
Academic Resources
As a graduate student, at UTRGV, it is important that you remain in good academic standing. Be sure to carefully review the cumulative GPA that you must maintain and review the Graduate Handbook and Graduate Catalog for other important policies and rules, such as dropping and withdrawing, leave of absence, continuous enrollment, appealing a grade, plagiarism, and probation and suspension.
GPA Requirement
Degree-Seeking Masters Student- 3.0 or higher
Degree- Seeking Doctoral Student- 3.25 or higher
Academic Links