Public Lecture
Numbers through pictures: some fascinating open questions on the Geometry of Numbers
by Jesús A. De Loera
Time and Location: September 27, 3:00 PM, BSABH 1.104 and EMAGC 1.302
Zoom link: https://utrgv.zoom.us/j/156726151
Everyone who has studied high-school mathematics has learned about numbers, equations, and a little bit of geometry. But what is the most important topic in Mathematics? Is it about numbers? Is it about equations? Is it about shapes and forms? Well, it is about all of them!
Modern research in mathematics, combines the study of numbers, with the study of shapes and equations. In this lecture I will introduce the audience to the Geometry of Numbers. I will present some problems connecting numbers and geometric shapes. It should be understandable to a very broad audience who likes mathematics. I will only assume high-school mathematics and your love for the subject.
About the speaker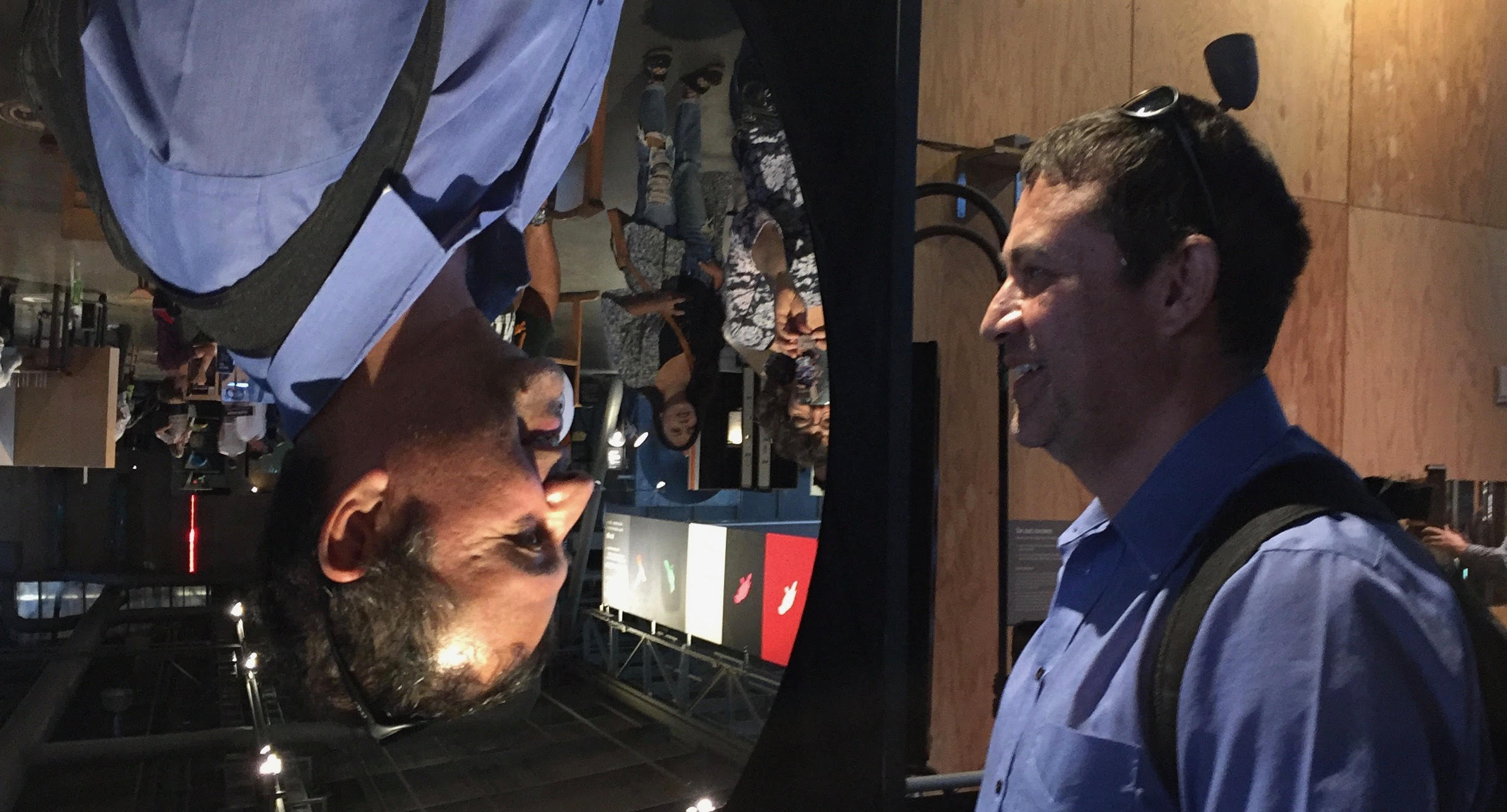 Jesús A. De Loera is a professor of Mathematics at the University of California, Davis. He is also the Chair of the Graduate Group in Applied Mathematics. He won the 2010 INFORMS computer society prize for his work in computer algorithms in Optimization. For his contributions to discrete geometry and optimization, algebraic algorithms, and mathematical software he was elected a fellow of the American Mathematical Society in 2014 and a fellow of the Society of Industrial and Applied Mathematics in 2019. He received the 2013 Chancellor's award for mentoring undergraduate research and, in 2017, the Mathematical Association of America Golden Section teaching Award. He has supervised 14 Ph.D students and over 60 undergraduate students on doing mathematical research.
The lecture is supported by NSF and C-STEM.
Lecture poster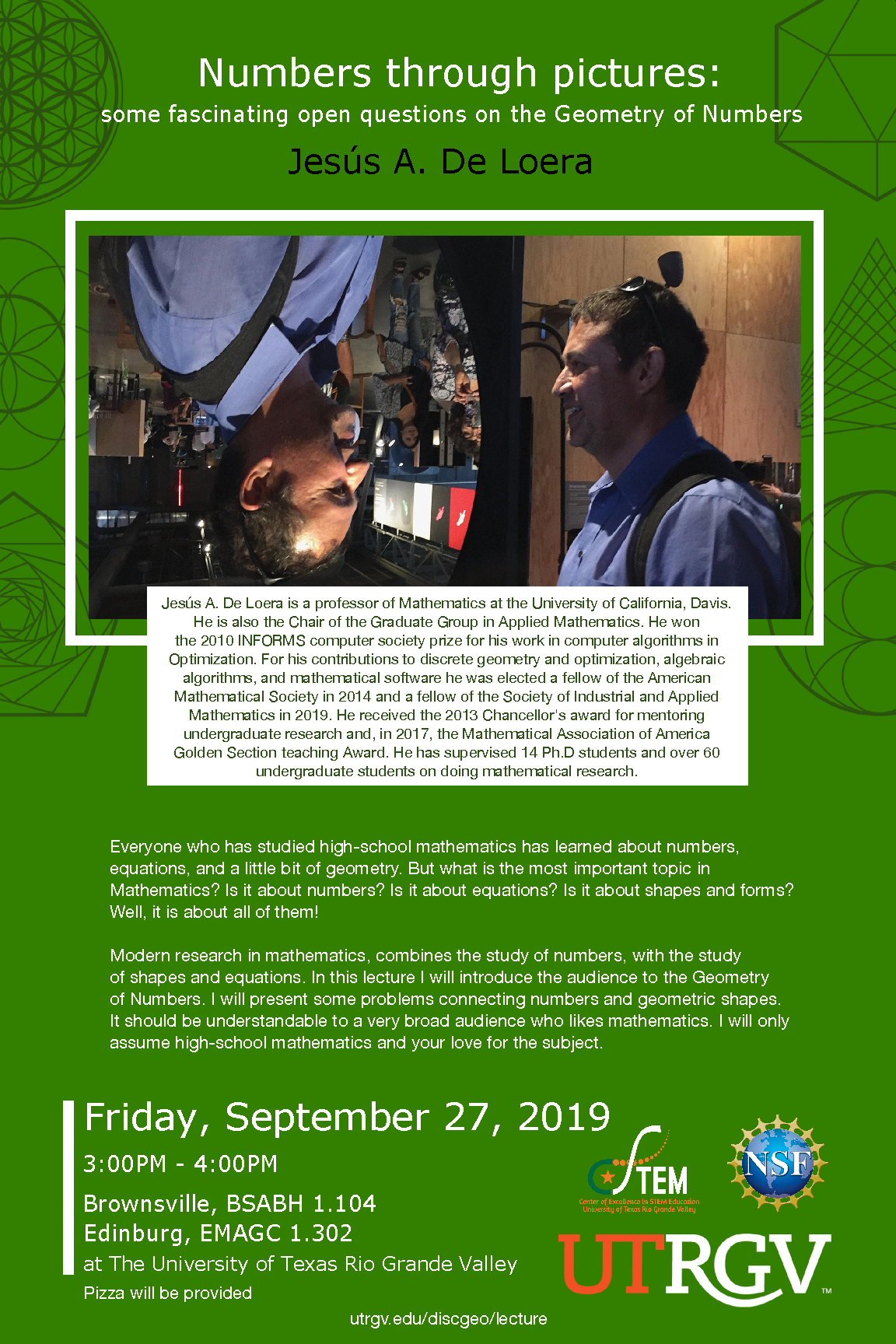 Full-sized poster can be downloaded by this link.
Lecture photos: