General information
During September 2019, Tenth Discrete Geometry and Algebraic Combinatorics Conference is organized by the School of Mathematical & Statistical Sciences of The University of Texas Rio Grande Valley. This event is being held on South Padre Island from September 23 to September 26 of 2019. The conference is a unique opportunity for geometry and combinatorics researchers to meet, share their specialized knowledge and learn from others.
The conference will take place in the Schlitterbahn hotel.
If you wish to participate in the conference, please register. We have funds to partially support a limited number of participants. If you request funding to participate, please indicate so in the registration form. Applications sent by August 15, 2019, will receive full consideration.
The conference is supported by  
.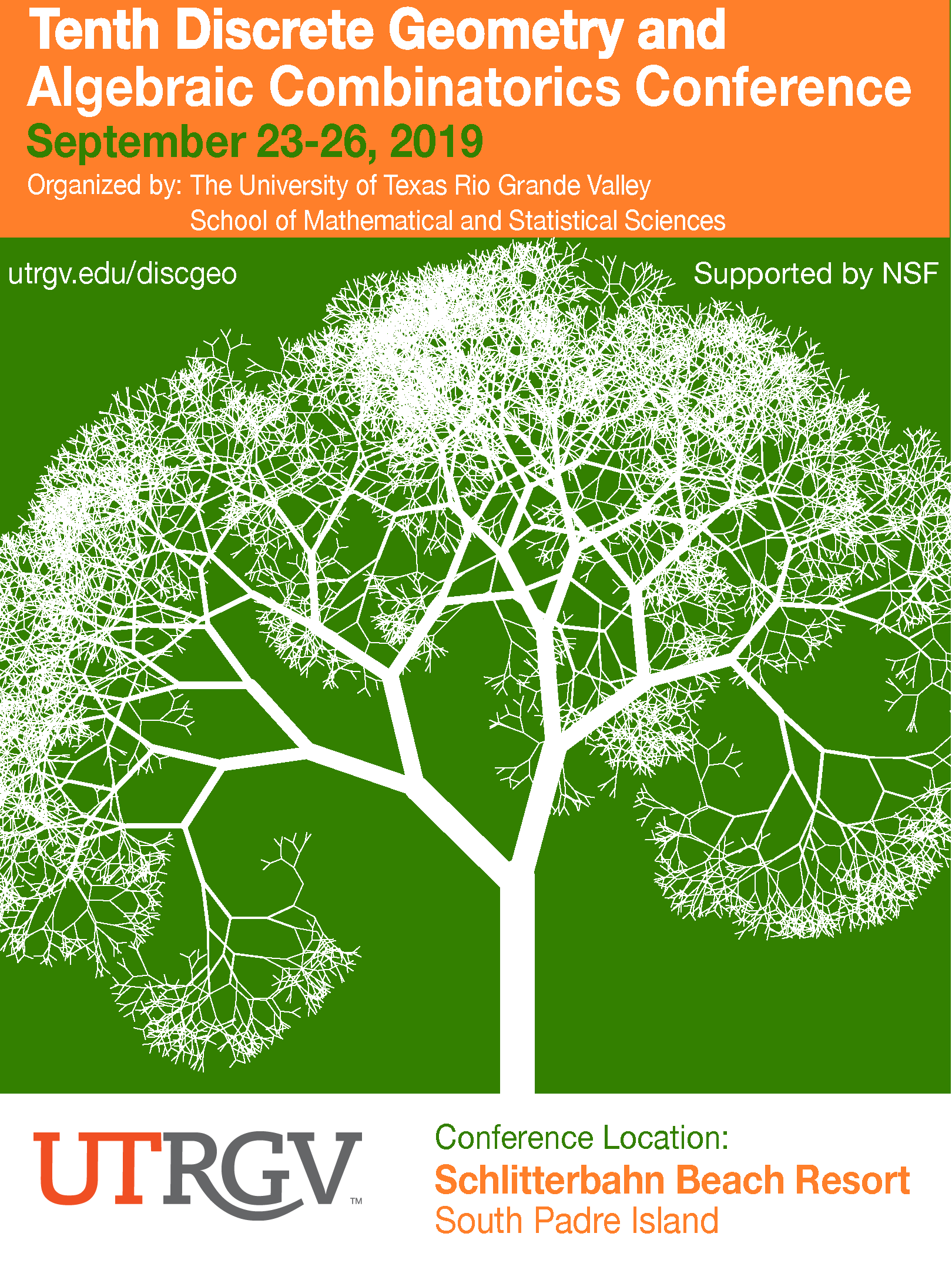 Full-sized poster is available by this link.
Organizing Committee
Mikhail Bouniaev
Alexey Garber
Alexey Glazyrin
Jerzy Mogilski
Oleg Musin