Appeals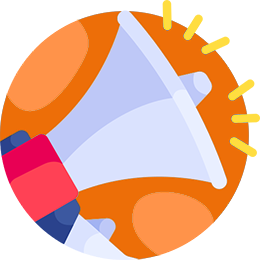 Kindness for Cans
Bring in 10 food cans to the Parking and Transportation office and one outstanding citation and its late fees will be removed. Cans must be new, unexpired, with a clearly printed label, and undented.
| Approved Canned Food Items | Minimum Size |
| --- | --- |
| Vegetables | ≥ 14 oz |
| Beans | ≥ 14 oz |
| Soups | ≥ 14 oz |
| Fruits | ≥ 8 oz |
| Ravioli/Spaghettios | ≥ 8 oz |
| Chili | ≥ 8 oz |
| Tuna | ≥ 8 oz |
| Chicken | ≥ 8 oz |
| Fruit Juice | ≥ 8 oz |
| Tomato Sauce | ≥ 4 oz |
| Vienna Sausage | ≥ 4 oz |
| Spam | ≥ 4 oz |
Below is a list of tickets that qualify for this program:
Displaying an expired decal
Double or multiple parking
Failure to display a current parking permit
Improper zone parking
Parking permit not properly affixed to a windshield
Unpaid Luke pay station
Date: April 1, 2022 – April 14, 2022
Time: 8:00 am – 5:00 pm
---
Appeals Process
The process begins with you. All appeals are made online at www.utrgv.edu/myparking within ten (10) calendar days after the citation was issued. Please have your citation handy for reference. Our staff receives your appeal in the form of an email where it is reviewed individually. Once all evidence has been assessed, we'll follow a set of criteria for the ruling. If an appeal is upheld (granted), then no further action is required. If an appeal is denied, then further action will be instructed along with an explanation as to why it was denied.
---
Additional Information
Submitting an appeal does not mean that it will be granted, but rather reviewed for consideration of de-escalation. No late appeals will be accepted. All appeal decisions are final, meaning there is no staff member or committee that will further review the issue.
Evidence Presented
In order to grant an appeal, there must be substantial and valid evidence that the parking violation was not committed or that there were extenuating circumstances. Valid documentation of the evidence must be provided when the appeal is submitted. The following reasons are not considered valid (this list is not exhaustive):
Lack of knowledge of the regulations.
Mentioning that other vehicles may have been parked improperly.
Mentioning that the vehicle was parked improperly for a 'short' period of time.
Accusation that an officer failed to issue a citation previously for similar offenses.
Accusation that an officer failed to cite others for similar offenses.
Being late to class or an appointment.
Inability to pay the amount of the fine.
Having no other place to park.
Lack of parking spaces in the area you'd like to park.
Expectation that a only a warning would be received.