Campus Engagement
We involve the campus as much as possible in our activities!
---
"Adopt-a-Bed day" invited student and staff organizations to join us at the community garden for a short lesson on gardening and the chance to plant their own bed to tend for the rest of the semester.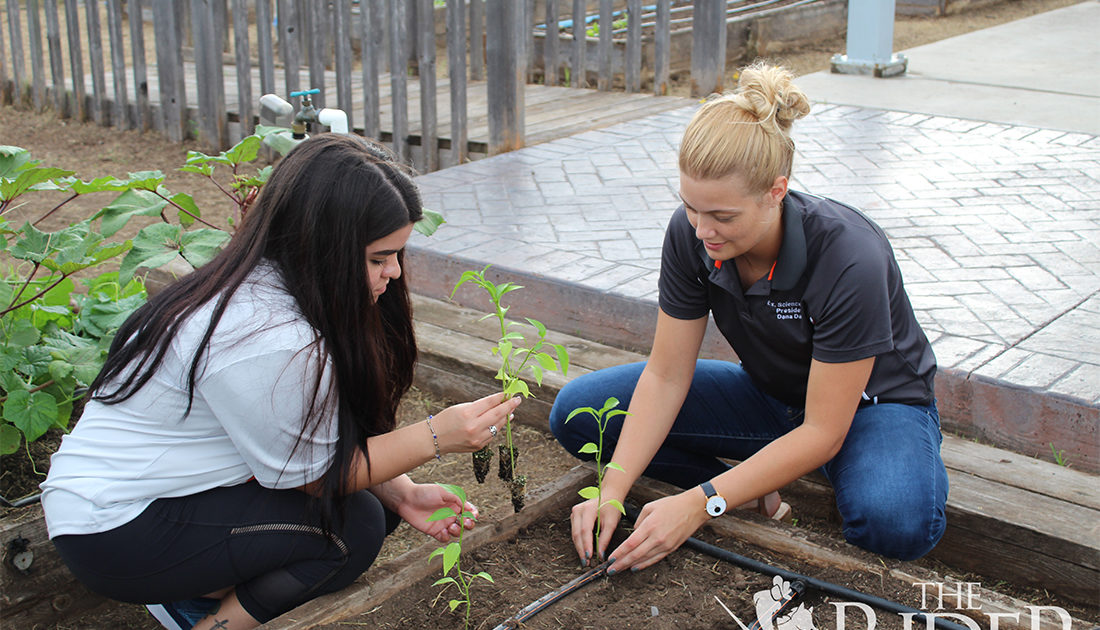 Exercise science junior Alexis Martinez (left) and senior Dana Day plant jalapeño pepper plants in the Exercise Science Club's designated bed at the Community Garden Planting event kickoff on the Edinburg campus. KLAUDIA CEDILLO/THE RIDER
"A gardening we grow - 
Community planting commences" coverage by UTRGV Student Newspaper, the Rider.
---
Arbor Day/Earth Day Festivities