Strategic Events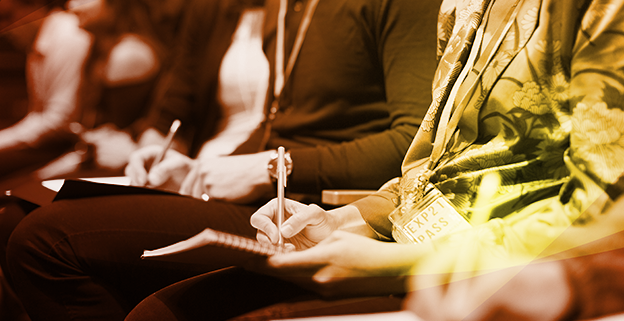 UMC Strategic Events (SE) designs and implements university events that enhance the university brand and broaden institutional impact. Taking a holistic approach in planning and synergistically bringing together university partners, UMC SE strategically plans university-wide events, from the event logistics in accordance to university policy, to the marketing strategy in alignment to the desired goals of the event. UMC SE serves on the Strategic Events Committee, a cross-divisional committee that serves as a resource to our university community (students, faculty, staff) in the planning of events that take place at UTRGV.
Services
Event planning guidance (programming, logistics, catering, facilities, police service, etc.)
Marketing strategy to brand UTRGV events
---
Events
Recommended for Events
If an event must stay indoors, please be mindful of our masking recommendations and consider a larger space to allow for social distancing. 
Decisions about whether to go forward with events will be made by college, school, or departmental leadership. 
The In-person Event Review Form is NOT required for in-person events.
Effective March 30, 2022, catering is no longer required to be  "grab-and-go" (pre-packaged). Event organizers may decide at their discretion how food and beverages are packaged, distributed, and consumed during an event. 
At all times, a department hosting an in-person event is responsible for:
Being prepared to transition to virtual, postpone, or cancel the in-person event if the threat of COVID-19 community spread increases or in the event of inclement weather/emergency. 
Promoting compliance with our Campus Protocols found on the UTRGV Welcome Back website.
For questions, please contact the Return to Campus Events/Gatherings Committee at Events@UTRGV.edu.