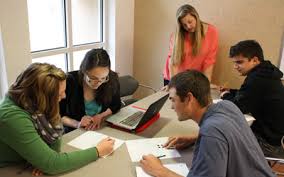 For In-Person Tutoring for MATH, SCIENCE, LIBERAL ARTS, and BUSINESS, please schedule an appointment.
PLTLIS Eleventh Annual Conference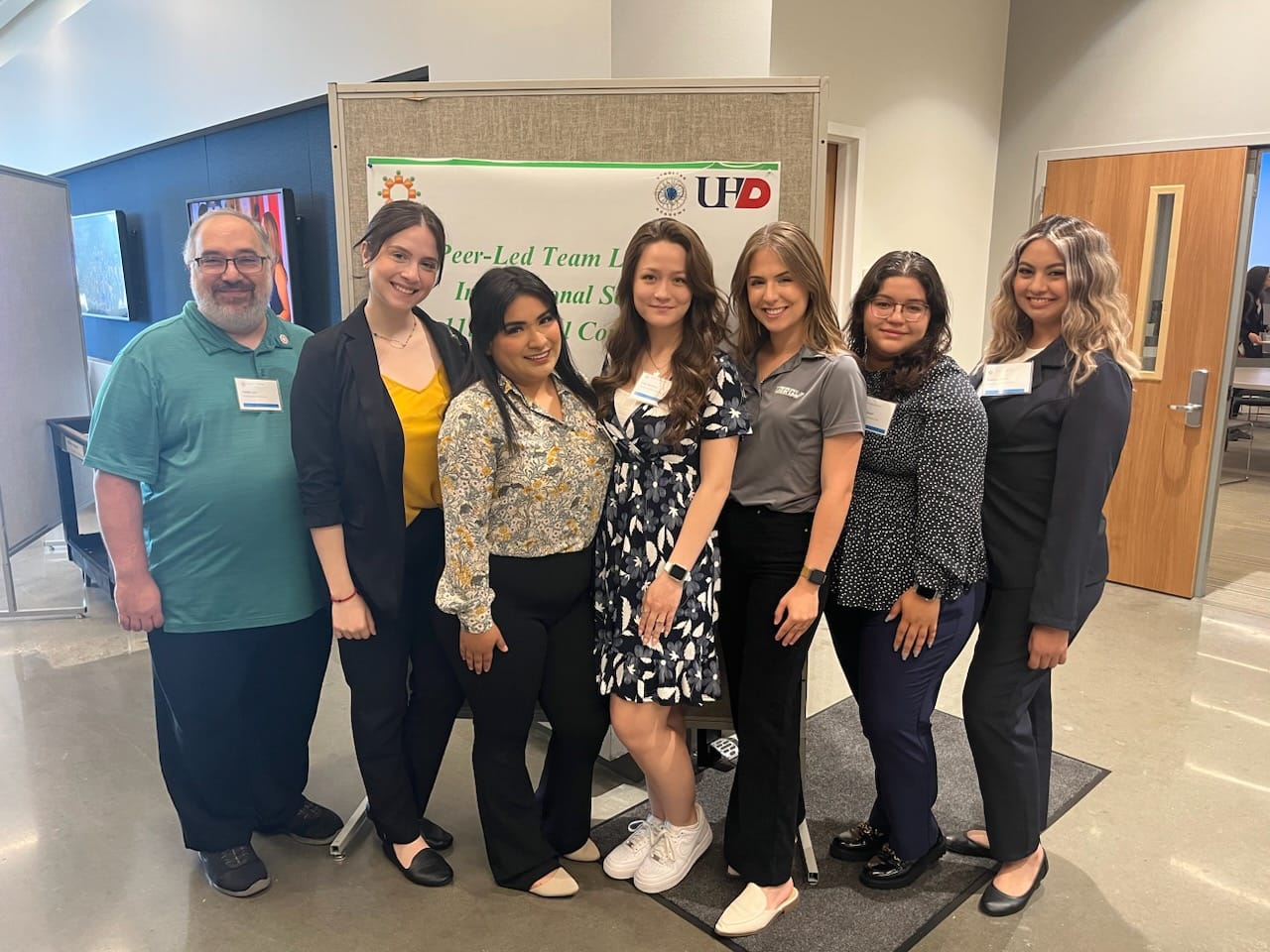 The Peer-Led Team Learning (PLTL) Team was given the opportunity to present at the in Houston, Texas. During this, the Program Manager, Program Coordinators, and various mentors from different specializing subjects were able to share their struggles and successes witnessed firsthand under the program expansion of 2022. Sharing their vast experiences with supportive institutions that have adopted the PLTL model, the UTRGV PLTL Presenters were able to foster a learning and encouraging environment for all those who wished to further utilize the benefits of PLTL in other courses within their institutions.  
Not only were they able to gather new ideas and excellent feedback to implement into UTRGV's PLTL program but were once again reminded that this model is more than just academic help to students, but rather a gateway to a community that harbors compassion, communication, interpersonal skills, and opportunities for individuals of all backgrounds. PLTLIS Eleventh Annual Conference also allowed them to witness the profound impact that this model has had on former students and leaders, propelling them into excelling in their vocations. The PLTL team of UTRGV is greatly honored to have participated in this conference and only hopes to serve as an inspiration for all other institutions who wish to flourish within their Peer-Led Team Program.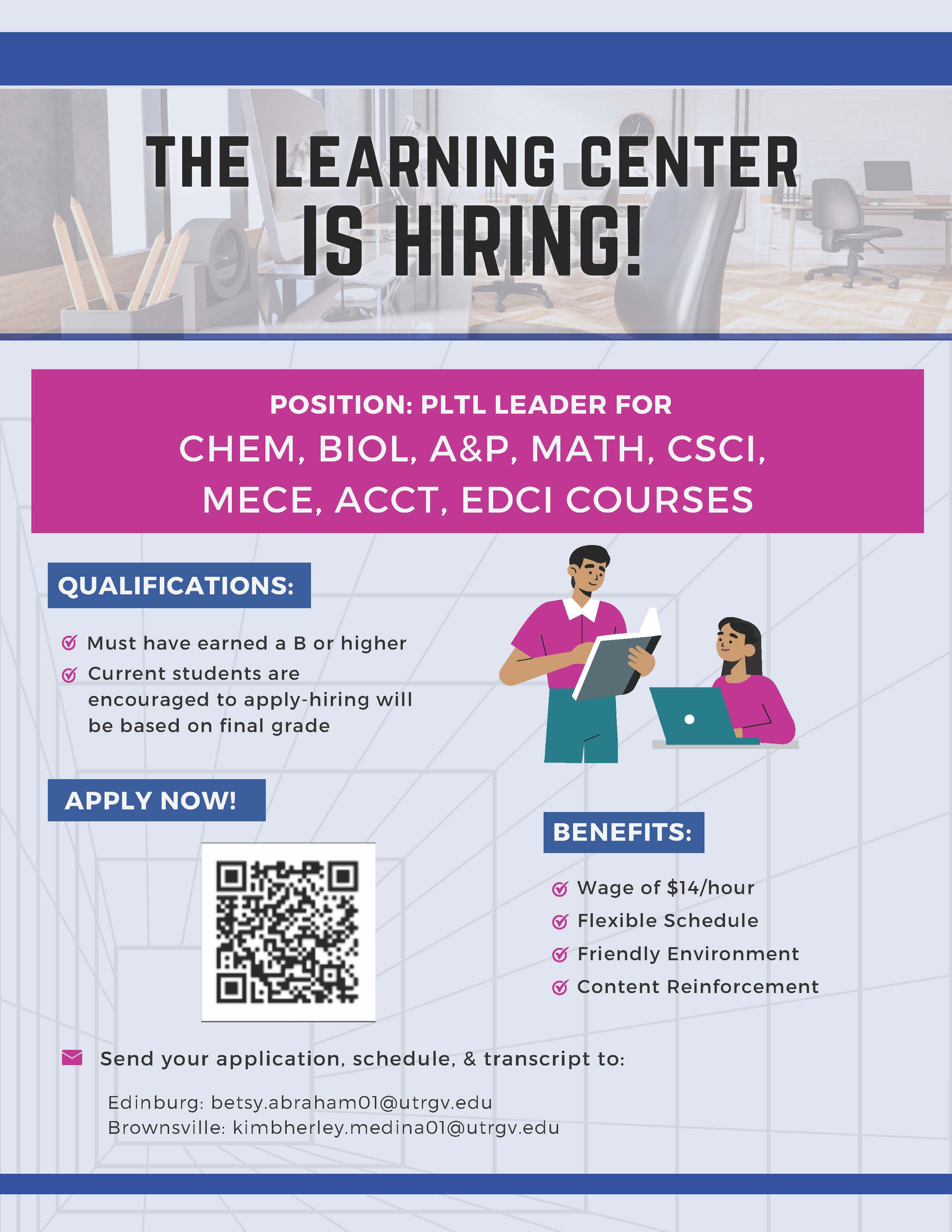 ---
Employee of the Month
 The Learning Center is proud to announce its April Employees of the month. We appreciate all our employees hard work and dedication to the students of UTRGV. Please join us in celebrating these outstanding employees.
April Employee of the Month
Program
Leader Name
 
Brownsville
Edinburg
ACCT, CSCI, EDCI and MECE PLTL

 

Casey Ybarra

Biol and Chem PLTL

 

Camille Parawan

 

Martha Villegas

LA&B Lab

 

Bryan Padilla

 

Nidia Lopez-Barbosa

Lead Tutor

 

Claudia Garza

Math Lab

 

Rolando Izeta

 

Sophia Flores 

Math PLTL

 

Neira Garza

 

Valerie Tobias

Office Aide

 

Rodrigo Chapa

 

Mayela Flores 

PLTL Mentor

 

Allison Cabrera

Science Lab

 

Jaime Saveron

 

Jared Liam Soto 

SI

 

Jonathan Sarmiento