History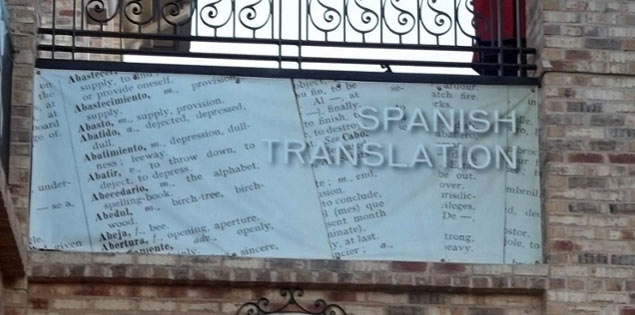 Date

Event

Late 1970s -
early 1980s

TSC and UTPA/Brownsville offered graduate topics courses in Spanish Translation and Interpreting.

Late 1990s

An Associate of Arts in Spanish Translation degree was launched.

Early 2000s

UTB/TSC students were given the opportunity to earn a Bachelor's degree in Spanish with a minor in Translation and Interpreting.

2005

The UTB/TSC Department of Modern Languages established the Office of Translation and Interpreting.

2007

UTB/TSC began to offer a graduate diploma in Translation Studies referred to as the "Diplomate."

2007

$442,837 FIPSE grant awarded to UTPA for the development of an undergraduate program in Medical Spanish, with an emphasis in Healthcare Interpreting.

2009

Approval from the University of Texas System to launch its B.A. in Spanish Translation and Interpreting in the Fall of the same year.

2009

$299,566 FIPSE grant awarded for the development of online graduate courses with aims to constitute a future MA degree in Spanish Translation and Interpreting.

2010

The only MA degree in the State of Texas in Spanish Translation and Interpreting began its offering. This was also the only such program in the nation offered on a 100% online basis (it was soon followed by a handful of programs elsewhere.)

2011

Undergraduate Certificate in Medical Interpreting - launched.

2012

The first and only 100% online Graduate Certificate in Court Interpreting in the nation was launched.

2016

Three additional, fully online graduate certificates in Healthcare Interpreting, Localization and Audiovisual Translation, and Literary Translation started.