UTRGV Office for Sustainability Programs
---
The UTRGV Office for Sustainability Programs provides an innovative and collaborative approach to designing sustainable development initiatives. The United Nations 17 goals lead our programs into building and growing competencies in our students, faculty, and staff, and our RGV Partners within the social, economic, and environmental justice spheres, all-sustaining the quality of life. The programs cover a wide range of research, marketing, and academic projects that are implemented to support the UTRGV mission statement in progressing sustainability at UTRGV, the Americas, and the World.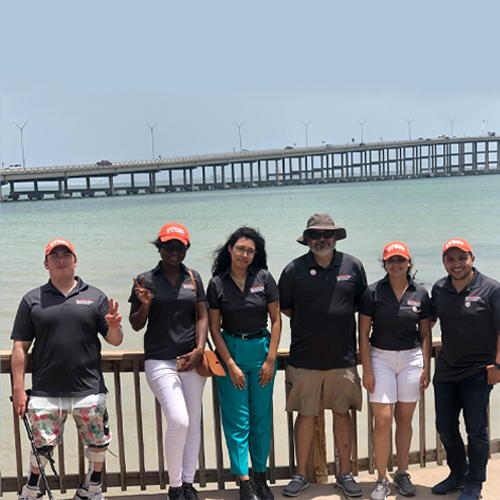 Graduate Assistantship Program
The Office for Sustainability welcomes graduate students from all academic backgrounds and interests to connect with other advocates and participate in the greater mission to achieve and promote sustainable development efforts across campuses, and valley-wide. Our graduate students learn the essential core values of living a sustainable lifestyle, incorporating sustainability practices into their discipline, becoming sustainability leaders and transformative change agents within their communities. Graduate students have a great opportunity to develop their career-crafted skillsets and create a meaningful impact in achieving and supporting sustainability that translates to a competitive edge in today's professional job markets.
Learn More