Archive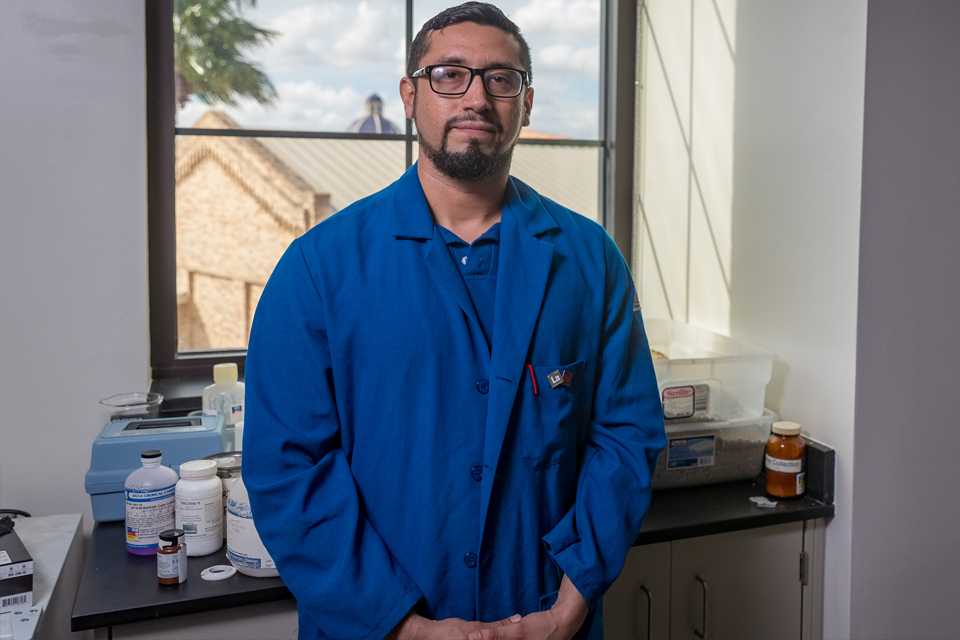 Joe Lara is a multi-tasker. He can go from checking maintenance on lab equipment to a round of restocking and checkup on every lab inside the new Music, Science & Learning Center on the Brownsville Campus. As a lab supervisor, each day brings him a mountain of work – but it's work he loves.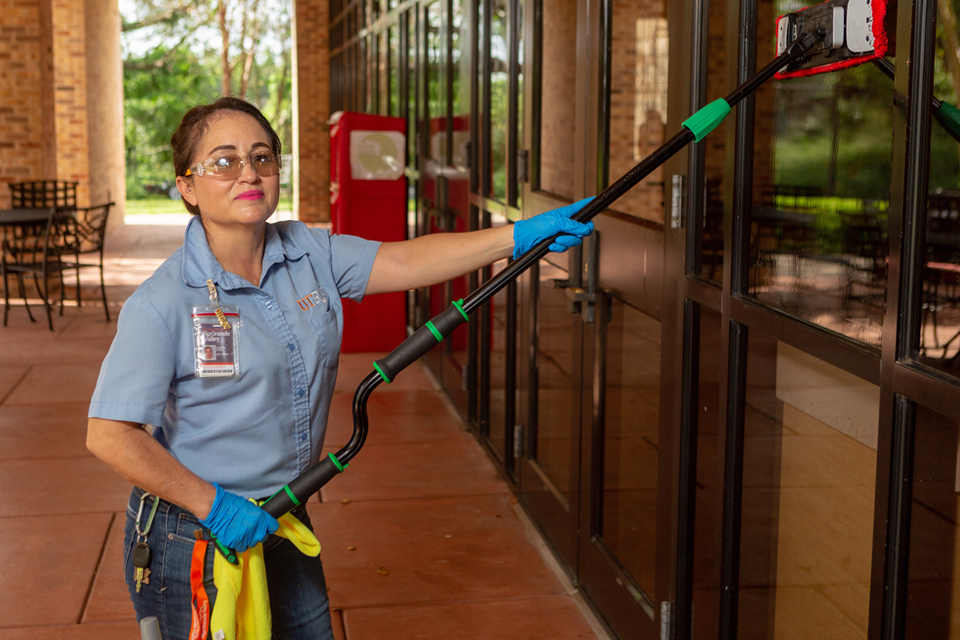 It's a typically humid South Texas morning, but a little perspiration doesn't faze Veronica Aviles. She greets everyone she meets with genuine, maternal interest as she makes her rounds of the buildings on the UTRGV Brownsville Campus.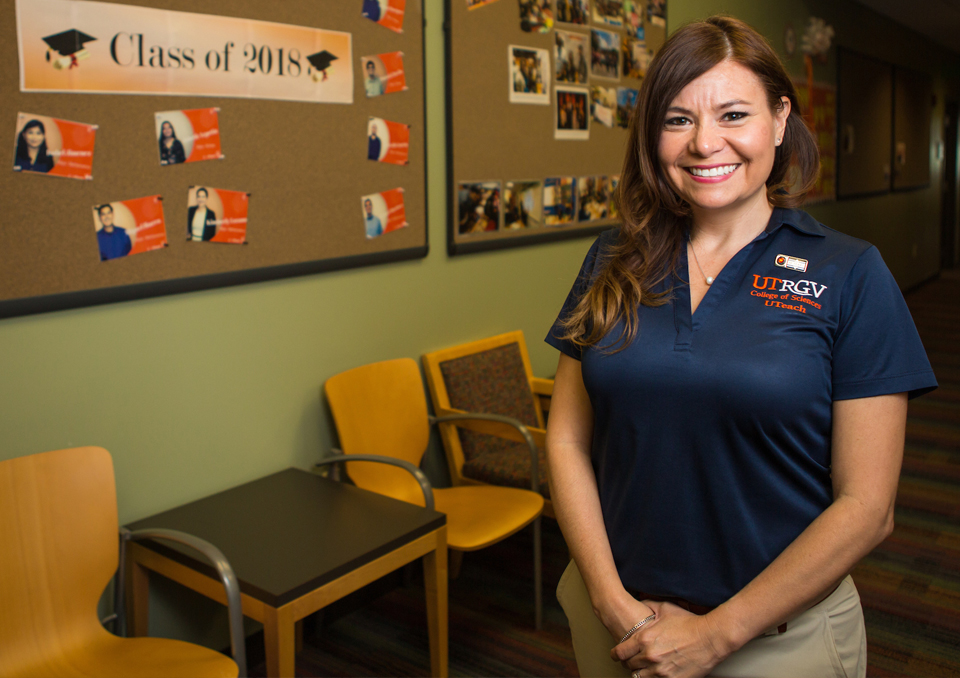 Monica Yates's office at UTRGV is a comfort zone, dotted with students' trinkets that make the space feel personal.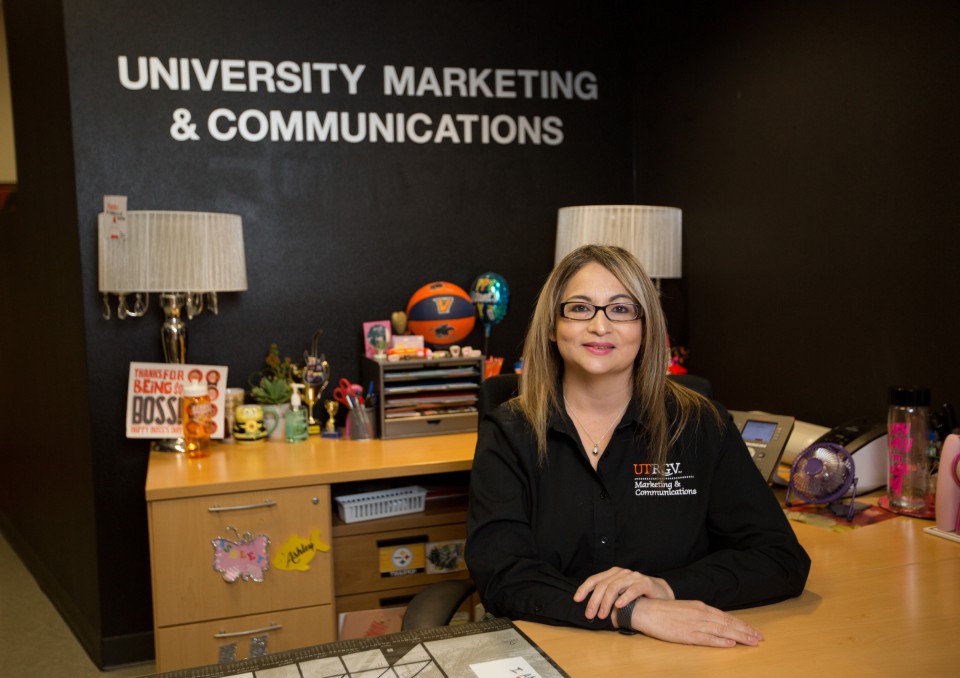 As soon as you step into her office, you'll notice shining wall plaques and plenty of Wonder Woman memorabilia. There are photos of the University Marketing and Communications (UMC) team in colorful costumes from Halloweens past, too; it's her favorite holiday and she goes all out.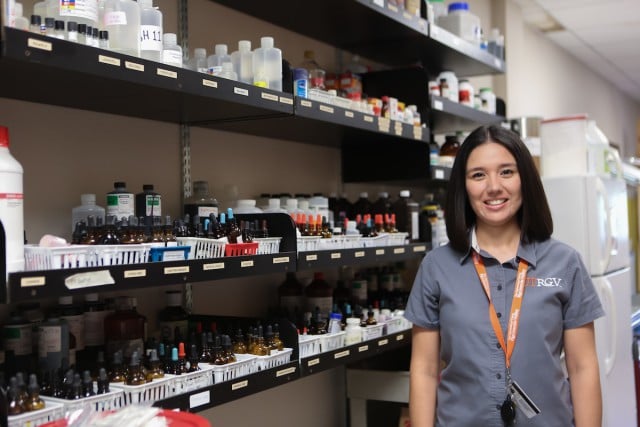 The climb up and down the stairs in the UTRGV Life and Health Sciences Biology Wing on the Brownsville Campus can be a challenge. "There are times when I go up and down these steps five times in a span of 15 minutes," says Sylvia Quintero, lab coordinator for the building.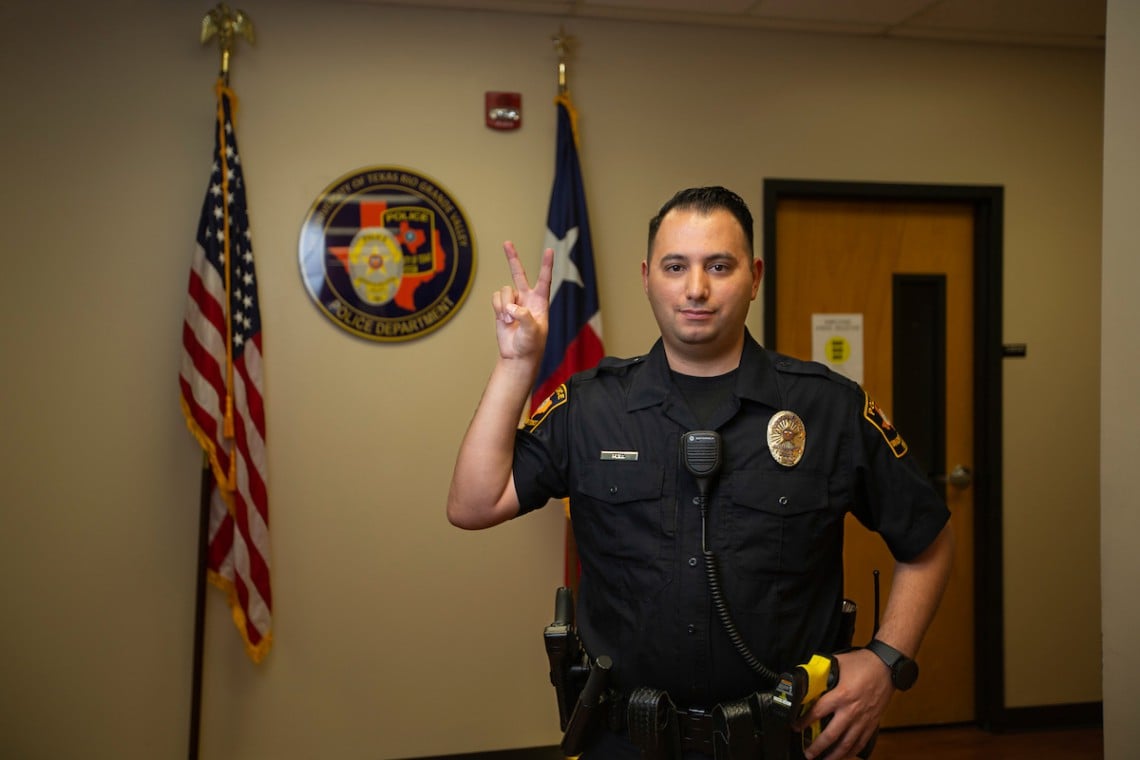 He was just a child at the time. As the police officer approached, David Peña clung to his mother, but she told David not to be frightened … that police officers are our friends … that they are here to help us. Fascinated by someone who could be a friend, someone who could help people, Peña made up his mind then and there: "That's when I told my parents I wanted to be a cop when I grew up," he says.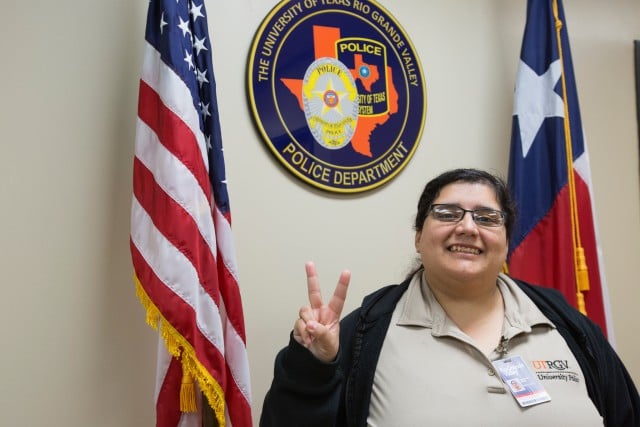 Inside the UTRGV Campus Police Station on the Edinburg Campus is a small room designated for evidence. Its shelves are filled with hundreds of lost items – basketballs, phones, purses, headphones. And in dozens of locked drawers are kept the evidence of more serious cases. Property and evidence technician Jeannette Zallar looks over a very busy schedule she has written on a whiteboard on the wall.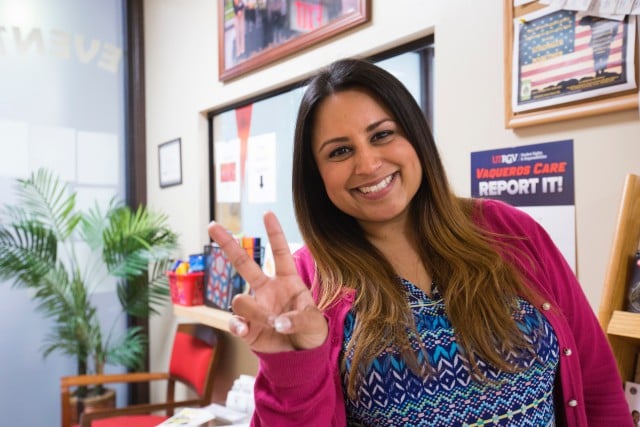 Portraits of family members in uniform, stickers of Wonder Woman, and dozens of American flags can be seen in every corner of Elda Arriaga's office inside the UTRGV Military and Veterans Success Center. Arriaga is from a military family. Her father, grandfather and several uncles all served in different branches. "The military lifestyle was instilled in me, which helped make my job easier," Arriaga said. She had tears in her eyes.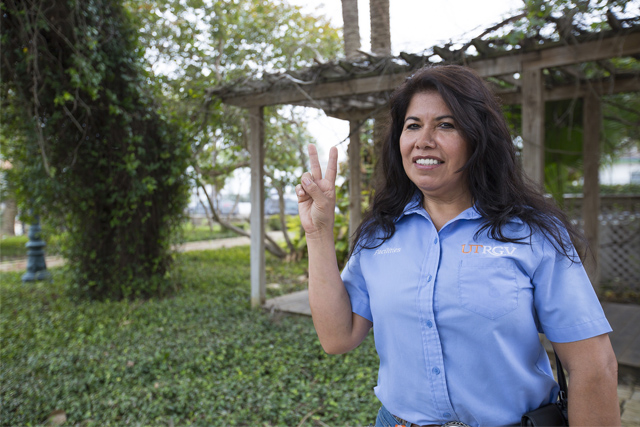 "Estás sembrando, y luego viene la cosecha." Elisea Vega is fond of that Spanish phrase, which translates to "You reap what you sow." Vega came to the United States in 1982, when she was just 16. She had to leave her daughter with family members in Mexico, temporarily, so she could make the potentially dangerous trip to Brownsville.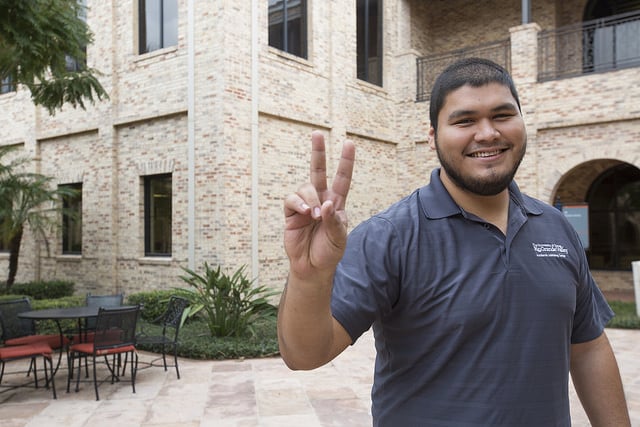 Omar "Teddy" Mascorro slides open the glass door to his personal office space. Stacks of neatly organized paperwork take up much of the room on his desk. It's early, but his inbox is already full of new emails with assignments for the day. It's a challenge, but he doesn't let it affect his upbeat attitude. He's efficient and in his element.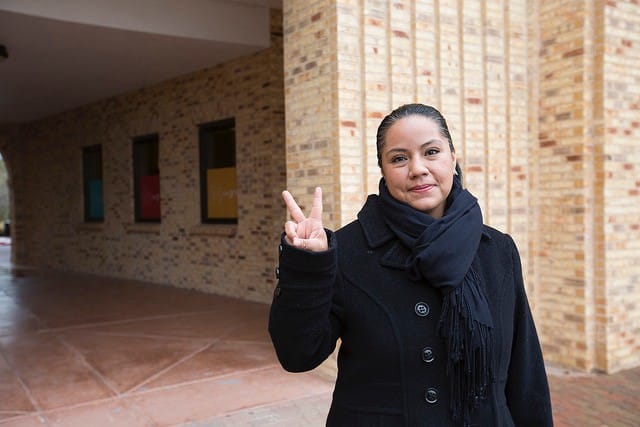 It's finals week at UTRGV. The university library has extended its service time and has been open for 48 hours straight. The library is more crowded than usual with students, some looking tired and stressed, others energized and determined as they sift through pages of notes.

UTRGV librarian Liliana Sanchez has been in this situation herself, so she does all she can to comfort and assist students through chaotic periods.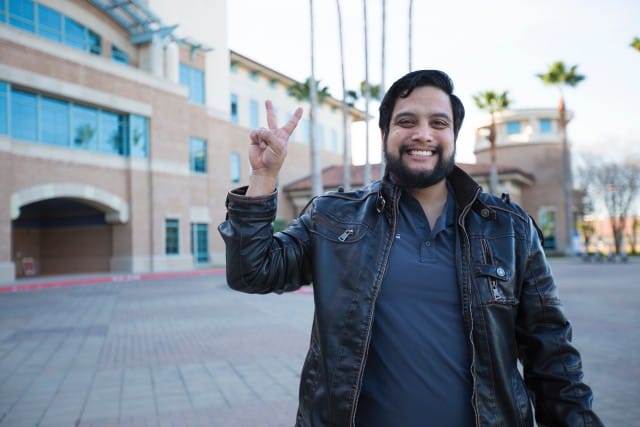 Boxes and envelopes line the walls of a small room located inside the UTRGV Clinical Education building in Harlingen. The packages vary in size – the biggest, about the size of a table, and the smallest, the size of a birthday card.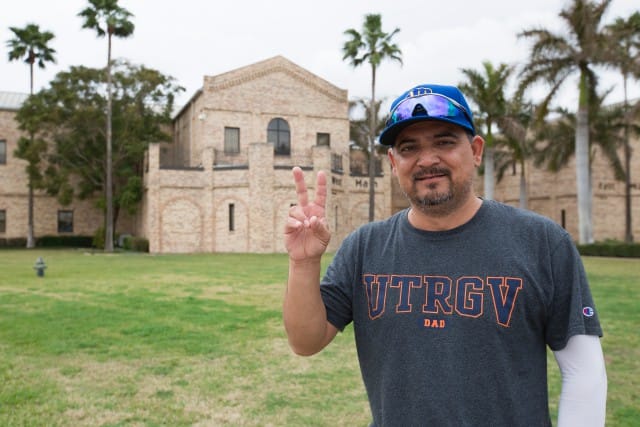 Sixty-one miles. That's the distance between the UTRGV Edinburg Campus and the UTRGV Brownsville Campus. One hour. That's the approximate amount of time it takes the university shuttle to make that trip. Six times a day, stops at UTRGV's Harlingen locations lengthen the travel time.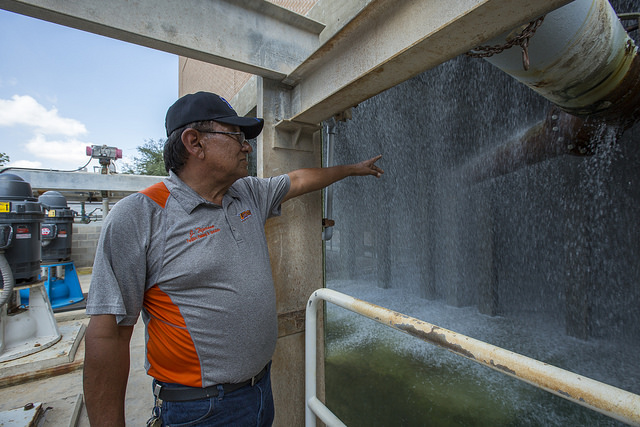 The coolant plant on the UTRGV Edinburg Campus is a system of massive pipes through which 50,000 gallons of water flow constantly. The man responsible for the team that controls the waterworks stood observing his domain for a moment, then he nodded. A hint of a smile appeared, revealing his sense of accomplishment. For a man who loves to work, this is the perfect challenge for José Tijerina.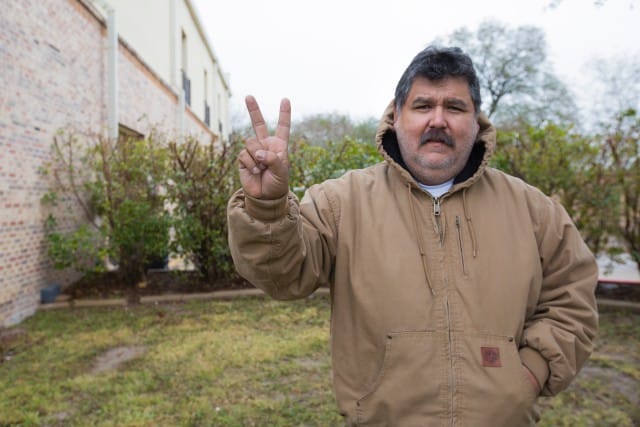 It's 11 a.m., and the infamous South Texas summer heat is in full effect. The temperature has climbed into the high 90s, and nearly everyone on the UTRGV Brownsville Campus has fled to the comfort of a cool, air-conditioned room. The only person still outside is a man drenched in perspiration, a seemingly undaunted groundskeeper, trimming the bushes with a saw aptly called a double-sided hedge trimmer.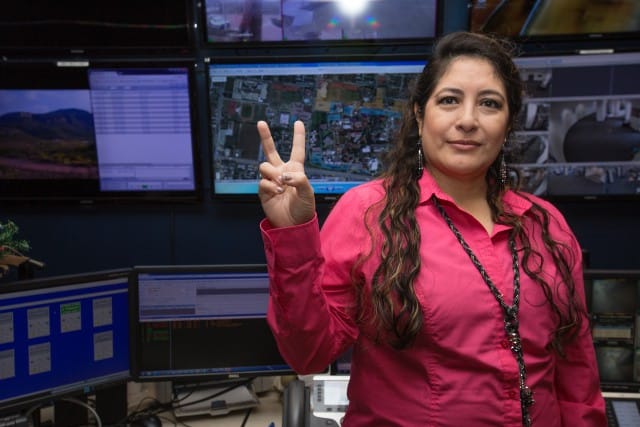 UTRGV police dispatcher Karina Reyna sat alone on the third floor of the biomedical building on the Brownsville Campus, answering phone calls even as her eyes constantly move from camera to camera. Surrounding her are more than 20 screens displaying live, high-quality video feeds of the UTRGV Brownsville Campus. Occasionally, the voices of campus police officers crackle into the air as they call in over the radio.
---