Local Government Relations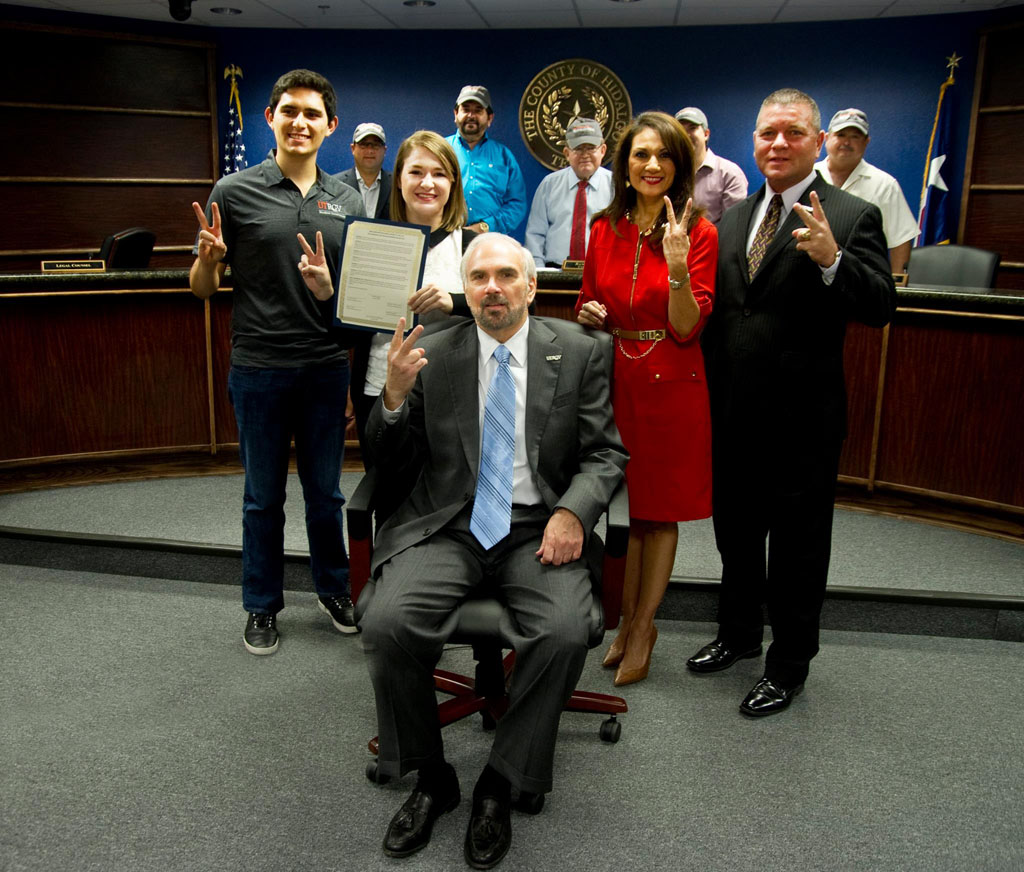 Not only do we work closely with our locally elected officials to communicate the priorities of UTRGV, but we build partnerships with our local governmental agencies including Chambers of Commerce, Economic Development Centers, school districts, civic leaders, and other external stakeholders.
An additional aspect of UTRGV's Governmental Relations Office is the facilitation of tours of the University's major research hubs. This includes the School of Medicine, the Smart Hospital, the Coastal Studies Lab, and the Center for Advanced Radio Astronomy (CARA) Center, which continuously works in partnership with SpaceX.