Legislative Internship Programs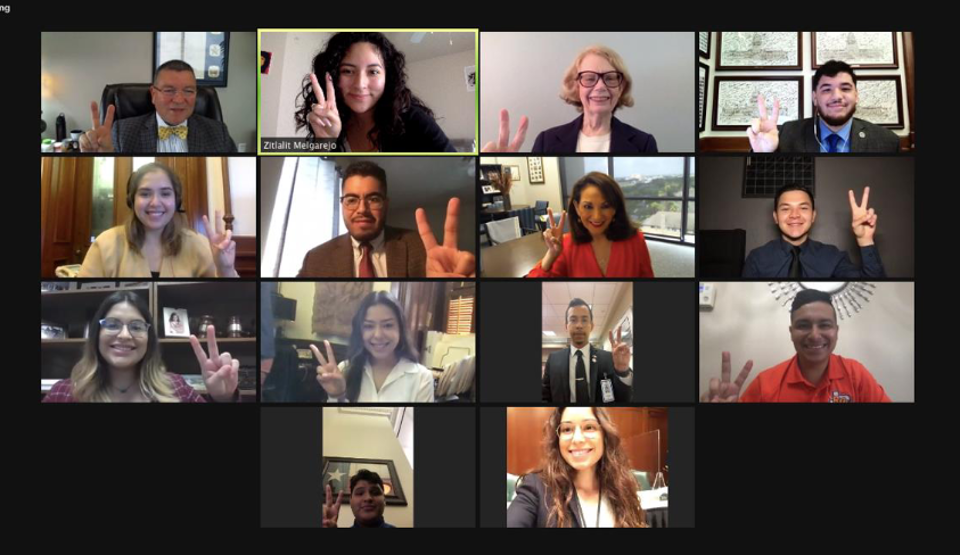 The UTRGV Legislative Internship Program offers two types of internships. For Local Internships, students are placed in the offices of State Legislators and U.S. Congressmen throughout the Rio Grande Valley. For Capitol Internships, students are placed in the capitol offices of Rio Grande Valley State Legislators.
Students put their academic knowledge into practice as they assist legislative staff in administration, engage in research and writing assignments, participate in event organization and perform tasks at public events. They will acquire greater understanding of the legislative process, receive training in a learning environment and increase professional skills while earning three upper-level credit hours in Political Science for local internships and six credit hours for capitol internships.
The internships are available to juniors and seniors only.

Must have a 3.0 GPA in POL/GOVT courses, and a 2.5 cumulative GPA.

Selection process includes a resume, cover letter and writing sample.

Students register for the appropriate political science course.

Students receive 3 semester credit hours upon satisfactory completion of the local internship and 6 semester credit hours for the capitol internship.

Local Interns placed in local RGV district offices are unpaid.

Capitol Interns placed in Capitol offices in Austin receive a stipend for the semester. Apply for the Capitol Internship here.

Interns are required to make a weekly report to their Political Science Department Instructor.

Local Interns work 12 hours weekly in assigned offices (State & Federal Legislators, local offices).

For Capitol Interns, work hours are determined by their host office and students are often required to work beyond 40 hours per week, as dictated by the Legislative Session.