Early Bird: $749 - Ends January 21, 2023
Description:
---
UTRGV Continuing Education has partnered with World Instructor Training Schools (W.I.T.S.) to offer a comprehensive Personal Trainer Certification program that offers students the latest knowledge in a range of fitness training topics.
Taught over a 5-week period, this course includes 15 hours of lecture in topics including anatomy, biomechanics, nutrition, legal and safety issues, as well as 15 hours of hands-on practical fitness labs covering exercise prescription, fitness testing, health assessment, using fitness equipment, role-playing drills, presentation skills, and mastering the art and science of personal training.
Details:
---
What You Will You Learn:
Understand and describe basic anatomy, Kinesiology, and exercise physiology
Assess an individual's level of fitness using ACSM guidelines
Design and customize exercise programs
Demonstrate proper execution of resistance, cardio, and flexibility exercises
Demonstrate at least one strength exercise for every major muscle group
Explain ACSM and AHA recommendations for cardiovascular exercise
Anyone who is interested in becoming a Certified Personal Trainer, whether it be for a career move or for personal knowledge.
High school diploma or GED.
Note: If you are applying for the Continuing Education Private Loan to cover the registration fee for a non-credit continuing education program, then please use the UTRGV Continuing Education School Code: 003599. The loan amount you note in the application cannot exceed the open enrollment fee noted on our website. The minimum for the loans must be $500.00. Some service charges may apply.
Please email continuinged@utrgv.edu once you have been approved by your loan provider so we may certify your loan.
Edinburg Course Information
Days:
Saturdays
Dates:
January 28, February 4, 11, 18, & 25, 2023
Times:
Lecture: 9 a.m - 12 p.m
Gym: 1 p.m - 4 p.m
Format:
In-Class
Location:
Lecture:
Edinburg CESS Building
Gym:
Gold's Gym - Edinburg, TX
Instructor:
Ms. Janet Ponce
Cost:
$ 799
$ 749 (Early Bird price ends on January 21, 2023)
Notes:
National Exam Day is March 11, 2023
- More of What You're Looking For -
---
Adult Mental Health First Aid USA
This course will show participants how to identify, understand and respond to signs of mental illnesses and substance use disorders.
Clinical Medical Assistant Program
This program is intended for participants seeking a challenging and rewarding career as a clinical medical professional.
Dental Assistant Program
The Dental Assistant Program prepares students for entry-level positions in one of the fastest-growing health care professions.
Electronic Health Records Management
This program prepares learners to understand and use electronic records in a medical practice.
Medical Billing & Coding
This program prepares you to work as a Medical Biller & Coder, and take a national billing and coding exam.
Occupational Medicine Training for Advanced Practice Professionals (APPs)
Course participants will learn to make quick diagnoses related to occupational injuries and navigate complex worker's compensation processes.
Ophthalmic Assistant Program
Begin your career in the field of vision healthcare as an Ophthalmic Assistant specializing in the anatomy, function and diseases of the eye.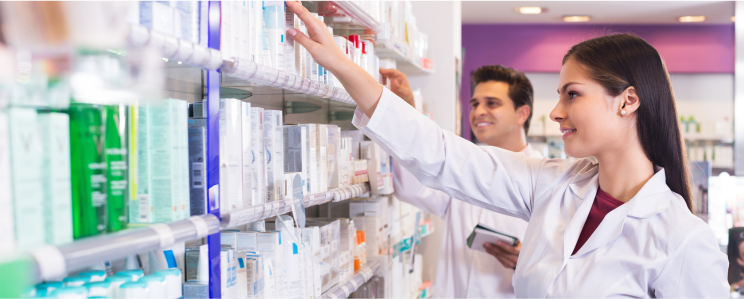 Pharmacy Technician Program
This program prepares you to work as a pharmacy technician and to take the PTCB's Certified Pharmacy Technician (CPhT) exam.
Phlebotomy Technician Program
This program prepares you to work as a Phlebotomy Technician and take the Certified Phlebotomy Technician (CPT) Exam.
Physical Therapy Aide
This comprehensive program prepares students for entry level Physical Therapy Aide positions as supportive personnel in a Physical Therapy practice.
Veterinary Assistant Program
The Veterinary Assistant program prepares learners for a new career in the field of veterinary medicine.
Youth Mental Health First Aid USA
The Youth Mental Health First Aid USA curriculum is primarily focused on information participants can use to help adolescents and transition-age youth, ages 12-18.