Description:
---
*This course is designed to prepare students for the National Workforce Career Association (NWCA) Veterinary Assistant (VET) certification.
Participants will learn about the care of animals as well as how to recognize signs of illness and disease in a variety of animals from common pets to exotic species. This program also covers interpersonal communication, interaction with clients and their animals, as well as how to assist the veterinarian during examinations. Administrative duties, such as fee collection, banking, and accounts payable are also emphasized to provide learners with the skills necessary to maintain an efficient front office. This veterinary assisting course is a vital asset to learners who wish to work in this exciting and rewarding field.
The employment of veterinary assistants and caretakers of laboratory animals is expected to grow 9% from 2014 to 2024, faster than average for this occupation. As more and more Americans are adopting pets, the pet population continues to increase at a steady pace.
Additionally, technological and medical advancements in veterinary medicine are helping to boost our level of care for pets at a cost that used to be out of reach, further contributing to the rising demand for veterinary medicine generally, and veterinary assistants in particular. The veterinary assistant can expect to obtain a position mainly in clinics, animal hospitals, and research laboratories but grooming facilities, pet daycares, and boarding facilities would be in need of individuals with these skills as well.
Details:
---
What You Will You Learn:
Explain how to dissect a medical term in terms of prefix, word root, combining forms, and suffixes
Define general medical terms and abbreviations used veterinary medicine
Define veterinary medical terms and abbreviations that apply to each body system including those for anatomy, physiology, diagnostic procedures, and pathological conditions
Define terms that describe body parts and anatomy specific to various species of animals
Define common terms that denote sex, age, birthing, grouping, and general descriptions of animals
Define veterinary medical terms and abbreviations associated with examination, pharmacology, pathology, surgery, dissection, and laboratory procedures
Define specific veterinary terms and abbreviations used to describe canines, felines, equine, ruminants, swine, birds, and other species
Explain the foundations of veterinary practice in terms of ethical, legal, safety, practice management, and professional communication
Explain the concepts associated with veterinary diagnostics
Explain the concepts associated with veterinary therapeutics
Explain the concepts associated with animal nursing care and husbandry for different animal species
---
In addition to entry-level administrative positions, this course is ideal for students interested in the veterinary assisting field and looking to pursue a formal Veterinary Assistant Program.
Students must have or plan to receive a high school diploma or GED. Participants must also possess a minimum of 10th-grade math and reading skills.
---

Note: Participants must be at least 18 years old to sit for the national certification exam after completing this course.
The potential certification listed below is for reference purposes only and is not included in the course fee.

National Workforce Career Association (NWCA) Veterinary Assistant (VET)
www.nwca.edu2.com
Veterinary Assistant Certification
Exam Cost: $99.00
Exam Length: 400 questions, 2 hours and 40 min to complete
Jacqueline Garcia
---
Jacqueline Garcia brings real world experience to the classroom. She has worked as a veterinary technician in multiple animal hospital and veterinary clinics, for both small and large animals. Her background also includes working as a technician for animal research, most currently as part of Texas A&M's IIAD Cattle Fever Tick project team.
Note: If you are applying for the Continuing Education Private Loan to cover the registration fee for a non-credit continuing education program, then please use the UTRGV Continuing Education School Code: 003599. The loan amount you note in the application cannot exceed the open enrollment fee noted on our website. The minimum for the loans must be $500.00. Some service charges may apply.
Please email continuinged@utrgv.edu once you have been approved by your loan provider so we may certify your loan.
Edinburg Course Information
Days:
Tuesdays, Thursdays & Saturdays

Dates:
Lecture:
October 11, 2022 - January 19, 2023

Labs:
Oct. 22, Nov. 12, and Dec. 3

Times:
Lecture (Tuesdays & Thursdays):
6:00 p.m. - 9:30 p.m.

Labs (Saturdays):
9:00 a.m. - 4:30 p.m.

No Class:
Nov. 24, Dec. 19 - 30

Format:
In-class

Location:
Lecture & Labs:
Edinburg CESS Building @ 1407 E. Freddy Gonzalez Dr. Edinburg, TX

Instructor:
TBD

Cost:
$1,899

Notes:
Lecture and Labs for this course will be delivered in-person at Edinburg CESS Building, classroom 1.711.


Edinburg Course Information
Brownsville Course Information
Days:
Mondays, Wednesdays & Saturdays

Dates:
June 6 - August 24, 2022
No Class on July 4, 2022

Times:
Lecture (Mondays & Wednesdays):
6:00 p.m. - 9:30 p.m.

Labs (Saturdays):
9:00 a.m. - 4:30 p.m.

Format:
In-Class

Location:
Lecture: Online via Zoom*
Labs: Brownsville St. Joseph Academy

Instructor:
CCI

Cost:
$ 1,899

Notes:



- More of What You're Looking For -
---
Adult Mental Health First Aid USA
This course will show participants how to identify, understand and respond to signs of mental illnesses and substance use disorders.
Clinical Medical Assistant Program
This program is intended for participants seeking a challenging and rewarding career as a clinical medical professional.
Dental Assistant Program
The Dental Assistant Program prepares students for entry-level positions in one of the fastest-growing health care professions.
Electronic Health Records Management
This program prepares learners to understand and use electronic records in a medical practice.
Medical Billing & Coding
This program prepares you to work as a Medical Biller & Coder, and take a national billing and coding exam.
Occupational Medicine Training for Advanced Practice Professionals (APPs)
Course participants will learn to make quick diagnoses related to occupational injuries and navigate complex worker's compensation processes.
Ophthalmic Assistant Program
Begin your career in the field of vision healthcare as an Ophthalmic Assistant specializing in the anatomy, function and diseases of the eye.
Personal Trainer Certification
Participants will cover practical fitness topics while obtaining their certification in personal training.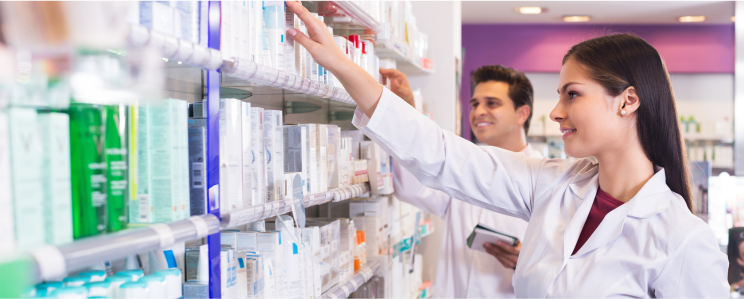 Pharmacy Technician Program
This program prepares you to work as a pharmacy technician and to take the PTCB's Certified Pharmacy Technician (CPhT) exam.
Phlebotomy Technician Program
This program prepares you to work as a Phlebotomy Technician and take the Certified Phlebotomy Technician (CPT) Exam.
Physical Therapy Aide
This comprehensive program prepares students for entry level Physical Therapy Aide positions as supportive personnel in a Physical Therapy practice.
Youth Mental Health First Aid USA
The Youth Mental Health First Aid USA curriculum is primarily focused on information participants can use to help adolescents and transition-age youth, ages 12-18.