Description:
---
This intensive, nationally acclaimed program is designed for beginning as well as advanced legal workers.
Students will be trained to interview witnesses, investigate complex fact patterns, research the law, create legal documents, and prepare cases for courtroom litigation.
The instruction is practice-oriented and relates to those areas of law in which paralegals are in most demand.
The Paralegal Certificate provides an overview of the legal system, legal research, legal writing, civil procedure, ethics, criminal law, criminal procedure, criminal evidence, torts, and contracts.
Student grades are based on the completion of weekly tests, online participation forums, and writing assignments.
Details:
---
What You Will You Learn:
• Locate commonly used legal reference materials
• Explain how the sources of law research materials are used, their hierarchy, and the difference between primary, secondary, and finding tool resources
• Identify and frame a simple legal issue, and identify the facts that relate to it
• Conduct legal research using a computer-assisted legal research tool, such as WESTLAW.
• Prepare a formal legal memorandum dealing with a simple legal issue.
• Articulate the parts of a well-written legal opinion and formal legal memorandum and the purpose each serves.
• Use citations in written legal material.
• Articulate the significant differences between an objective memorandum and persuasive writing.
• Legal terminology, ethics, and the litigation process.
• The rules of evidence and civil procedure.
• Basic interviewing and investigation techniques and the development and use of demonstrative evidence.
• Interrogatories, Requests for Admissions, and Requests for Production of Documents.
• Research skills and techniques for use in legal memoranda, motions, and briefs.
• Preparation and critique of legal memoranda.
• Preparation of legal documents.
Individuals seeking paralegal training and skills necessary for a career as a paralegals and current paralegal wanting to improve their legal and administrative skills
It is preferable that participants have 9th or 10th grade-level reading and writing skills to be able to benefit the most from this course.
The two potential certifications listed below are for reference purposes only and are not included in the course fee. The instructor can provide feedback on which certification is best for a student to pursue. Upon successful completion of this non-credit certificate, graduates hold the credentials to seek paralegal employment in any state and students who hold a bachelor's degree in any subject may choose to take the voluntary NALA CP exam to receive the title of Certified Paralegal from the National Association of Legal Assistants or the PCC Exam (Paralegal Core Competency Exam) by the National Federation of Paralegal Associations to receive the title of CORE Registered Paralegal (CRP).
Texas Occupations Code §53.025
Certified Paralegal (CP)
www.nala.org
National Association of Legal Assistants (NALA)
Exam Cost: $275 (Non-Members), $250 (Members)
CORE Registered Paralegal (CRP)
www.paralegals.org
National Federation of Paralegal Associations (NFPA)
Exam Cost: $250 (Non-Members), $215 (Members)

• Paralegal Certificate Course© Workbook, by Margaret J. Kirk
• Legal Document Preparation Manual for the Paralegal Certificate Course©
• Paralegal Career for Dummies, by Scott and Lisa Hatch.
• Introduction to Paralegalism, 8th Edition by William Statsky
• Federal Civil Rules Booklet (most recent edition)
• A Uniform System of Citation "The Bluebook" (most recent edition)
• WESTLAW online legal research access
• Materials can be purchased on The Center for Legal Studies store.
Please note that books are NOT included in the cost of the course. Books sold separately.
Kimberly Spakes
---
Kimberly Spakes has worked in the legal field for over 25 years for legal departments in the government, private, corporate, and non-profit sectors in the practice areas of eDiscovery management, real estate, intellectual property, medical malpractice, product liability, anti-trust, white collar crime and employment law.
A 6-year Air Force veteran, she earned a bachelor's degree in Organizational Management and a Master of Science in Justice Administration and Criminal Justice from Tiffin University in Tiffin, Ohio. She completed a graduate program in Paralegal Studies at Rollins College in Winterpark, Florida.
She has a strong background in investigations, eDiscovery management, legal research, performance management, process improvement, Six Sigma, database administration, document management, litigation and trial technology, and caseload management.
Note: If you are applying for the Continuing Education Private Loan to cover the registration fee for a non-credit continuing education program, then please use the UTRGV Continuing Education School Code: 003599. The loan amount you note in the application cannot exceed the open enrollment fee noted on our website. The minimum for the loans must be $500.00. Some service charges may apply.
Please email continuinged@utrgv.edu once you have been approved by your loan provider so we may certify your loan.
Please note that the loan amount cannot exceed the cost of the course. Books will NOT be included in the loan amount.
Course Information
Days:
Tuesdays, Thursdays, & Saturdays
Dates:
February 7 - April 1, 2023
Times:
Tuesdays & Thursdays: 6 p.m - 9 p.m CT
Saturdays: 8:30 a.m - 1 p.m CT
Format:
Online
Location:
Online via Zoom (Instructor-Led)
Instructor:
Ms. Kimberly Spakes
Cost:
$ 2,195 (Books not included in cost)
- More of What You're Looking For -
---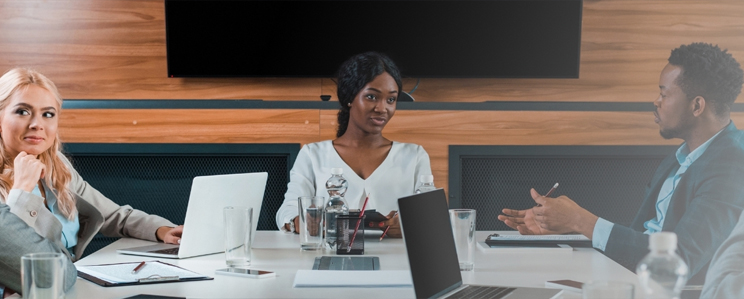 Certificate in Business Communications
This certificate offers instruction on crafting many of the most common business communication formats.
Certificate in Human Resource Management
In this program, you will gain practical skills needed to manage critical HR functions on a daily basis and avoid legal pitfalls.
Certificate in Business Writing
In this course, you will learn to create well-written emails and documents to earn respect from your peers.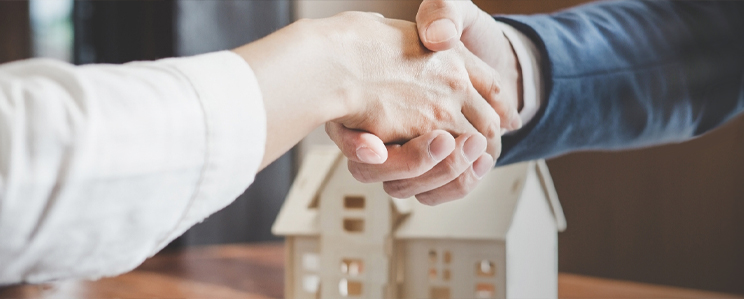 Real Estate Certificate Program
This program is designed for individuals interested in earning a Texas Real Estate License which requires you to complete six qualifying education courses of study.
Supply Chain Management Basics
This course introduces the core concepts and components of supply chain management, including supplier evaluation, logistics, inventory management, and other supply chain practices.