Diabetes Registry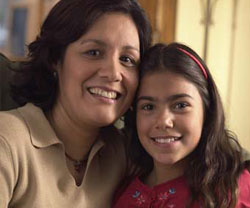 History
In September 1994, the Executive Director of The University of Texas System Texas-Mexico Border Health Coordination Office (TMBHCO), (now known as The University of Texas-Pan American Border Health Office) (UTPA BHO), coordinated a study to determine if a need existed to establish a Diabetes Registry in the Rio Grande Valley (RGV), which includes Cameron, Hidalgo, Starr and Willacy Counties. The request was originated by interest and concern expressed by the Rio Grande Valley Diabetes Task Force. The former TMBHCO and the Texas Diabetes Council combined efforts to conduct a feasibility study to determine the viability of a Diabetes Registry of persons diagnosed with diabetes. The assessment provided evidence that a need and desire existed for the development of such a registry. For the project, a REGISTRY was defined as documents containing uniform information about individual persons, collected in a systematic manner, which serves a predetermined mission. The operation did not require complete ascertainment of comprehensiveness of the population to accommodate a registry. This would not be a classical epidemiological registry, but rather, a voluntary registry.
The feasibility study concluded that the RGV community had a unique health status and stood to benefit from an active multi-purpose Diabetes Registry that used various methods including surveillance, intervention, research, and education (SIRE) procedures. Consultations and review of literature guided the process and guided the project to formulate procedures to establish and maintain an active record of persons diagnosed with diabetes. It became evident that a cooperative network of physicians, community health clinics, hospitals, pharmacies, educators, allied health personnel and other health care providers with linkages to each other and to the database should also be validating a data collection system and identifying data sources. Issues of coding data, interpreting reports, abstracting and retrieving data, "combing" through files and cross referencing materials were appraised, discussed and evaluated. Methods that included medical and/or educational strategies were developed for the RGV population.
The Executive Director of the former TMBHCO requested guidance and recommendations from several health professionals familiar with diabetes as to the procedures necessary to establish and maintain a Diabetes Registry and on the necessary items to include in a data collection instrument. Responses and recommendations from these various institutions and personnel were collected and summarized. The BHO established an advisory group that composed of representatives from the American Diabetes Association, McAllen Medical Center, the Texas Department of Health, The University of Texas-Pan American, Hidalgo County Health Department, Texas Diabetes Council, Knapp Medical Center, The University of Texas at Houston Health Science Center and the Texas Diabetes Institute. The group agreed to formulate goals and objectives, develop operating procedures, identify and recruit data sources, develop a strategic plan and pilot a study.
Today, the UTRGV BHO continues on with the project with help of health fairs, elementary school support, and various other community involvement.
Mission
The mission of the UTRGV Border Health Office Diabetes Registry is to reduce the diabetes hardship through prevention and control of the disease and its complications along the Texas - Mexico border by employing a system of Surveillance,Intervention, Research and Education methods.
Goals
To establish a health care cooperative network to conduct public health Surveillance of persons diagnosed with diabetes.
To coordinate and promote Intervention methods among persons diagnosed with diabetes and health care providers.
To promote Research to determine epidemiology, etiology, and the natural history of diabetes.
To create Education awareness and provide it to patients, academicians, epidemiologists, program administrators, educators, health care providers, and the general public concerned with diabetes.
Surveillance
Persons with diabetes are asked to fill out a Diabetes Registry Form. Most of these forms are collected at health fairs convened at public schools.
Intervention
The diabetes burden cannot be reduced without addressing the needs and concerns of those diagnosed and those at risk for the disease. Therefore, the Diabetes Registry had identified and coordinated various intervention programs.
Research
Information about health status and diabetes complications are obtained from the Diabetes Registry Form.
Education
An important step in reducing the diabetes burden is education. It has long been assessed that an increase in education promotes an increase in health status. Diabetes education is one of the most recommended and most frequented non-direct interventions.
Other Information
We also provide educational materials for various age groups including the Diabetes Registry brochure and the Dinobetes comic strip for kids. The brochure provides educational information concerning the disease as well a registry form which you can fill out and submit to us. The comic strip provides crucial information about diabetes in an entertaining format. We are available for trainings and educational talks. Contact our office for these and any other materials you would like to know more about.
Statistical information about the diabetes registry is also available. We have information covering the estimated populations by county in the Rio Grande Valley as well as the estimated prevalence rates. You may view these on the Statistics page.