Unsung Heroes: Meet some of the people who help make UTRGV run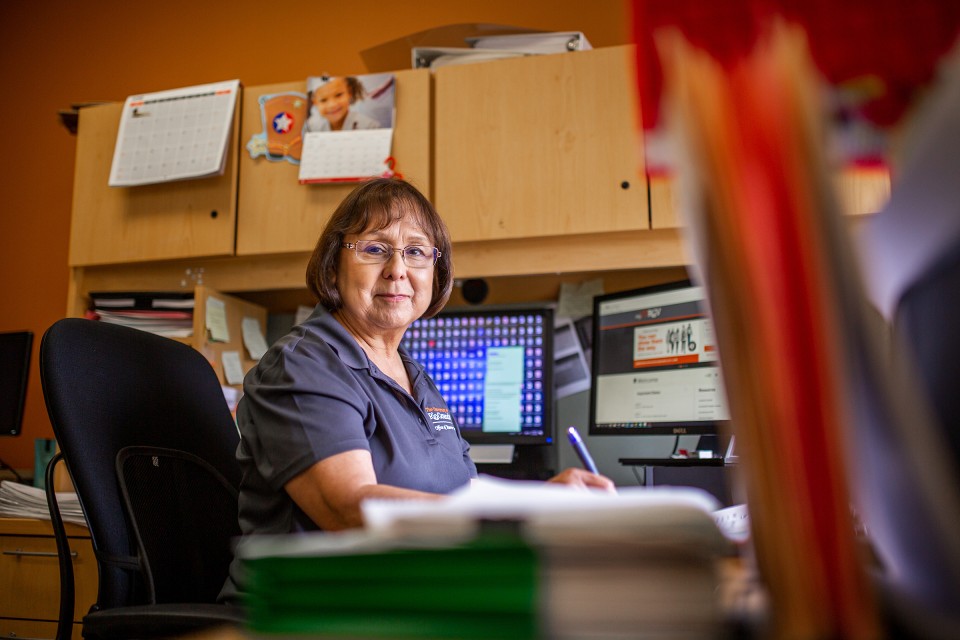 A collection of tiny, solar-powered scarecrow figurines dance to an imaginary beat next to the window in Maria Alicia Garcia's office. Her desk, illuminated by the sun from that same window, is where Garcia starts her day of consulting with coworkers and answering their questions.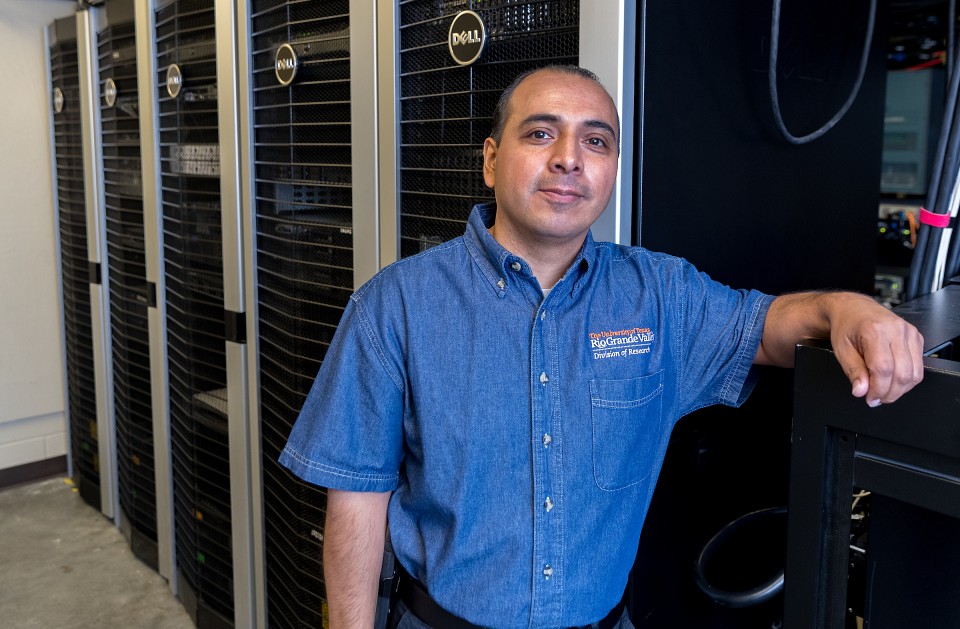 Deivi Salazar is a just phone call away. As a technology support specialist, he helps researchers and other members of the UTRGV community with his intuitive problem-solving. It can be a big job, and balancing tech requests keeps Salazar busy at the Biomedical Research & Health Professions Building on the Brownsville Campus.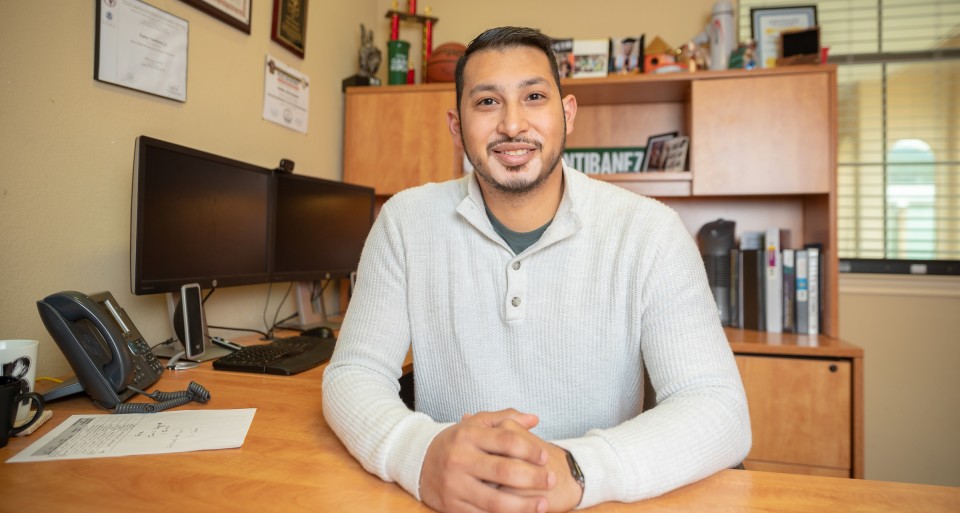 Throughout the day, parents, residents and staff come in and out of his office, but that is just a typical occurrence in Ruben Santibañez's daily work routine. There are times when even his 5-year-old daughter happens to pay him a visit to brighten his day.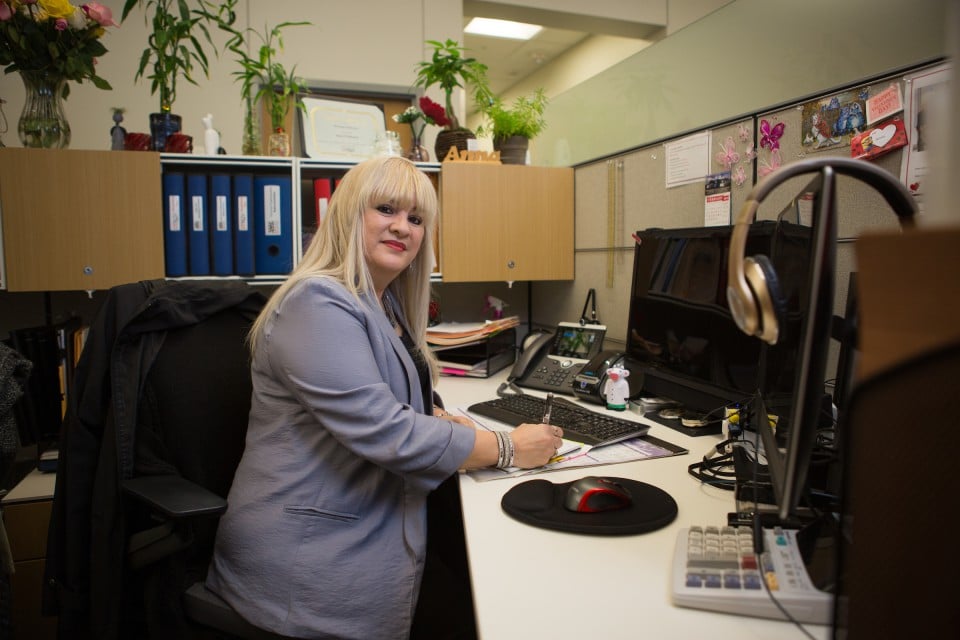 In her work cubicle on the third floor of the UTRGV School of Medicine on the Edinburg Campus, Anna Olivarez sets about making each day a better one for her co-workers.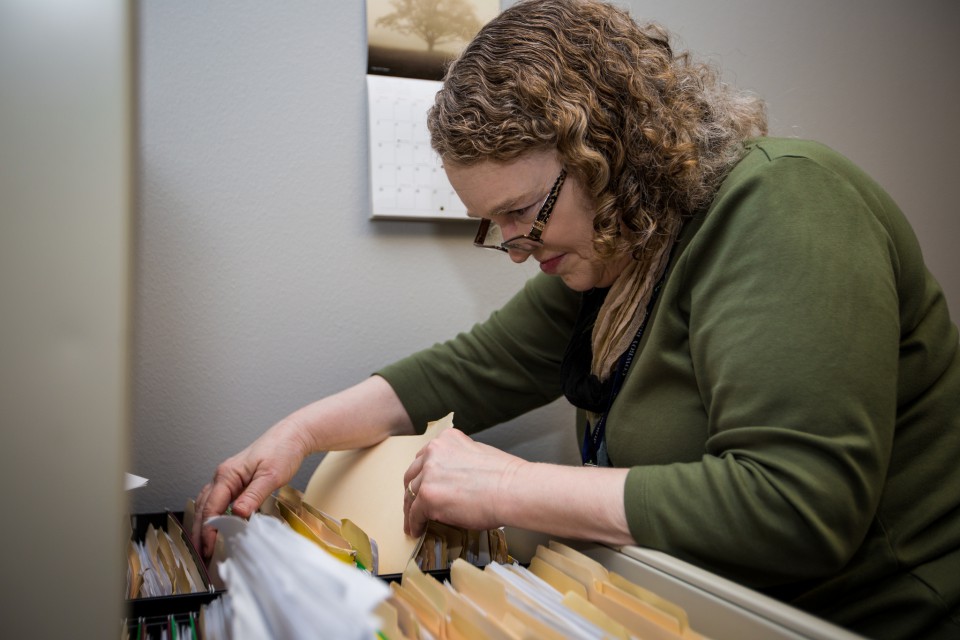 Alice Zents typically has a quiet day at the office. Still, she knows that no matter what her daily objective might be, she ultimately is responsible for easing the minds of inventors on campus.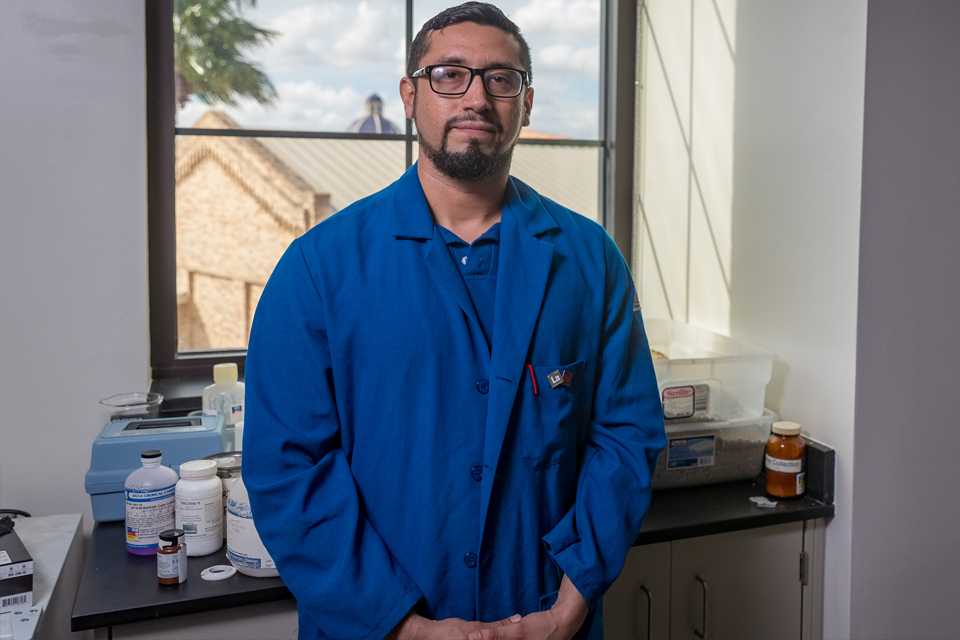 Joe Lara is a multi-tasker. He can go from checking maintenance on lab equipment to a round of restocking and checkup on every lab inside the new Music, Science & Learning Center on the Brownsville Campus. As a lab supervisor, each day brings him a mountain of work – but it's work he loves.