CampusShield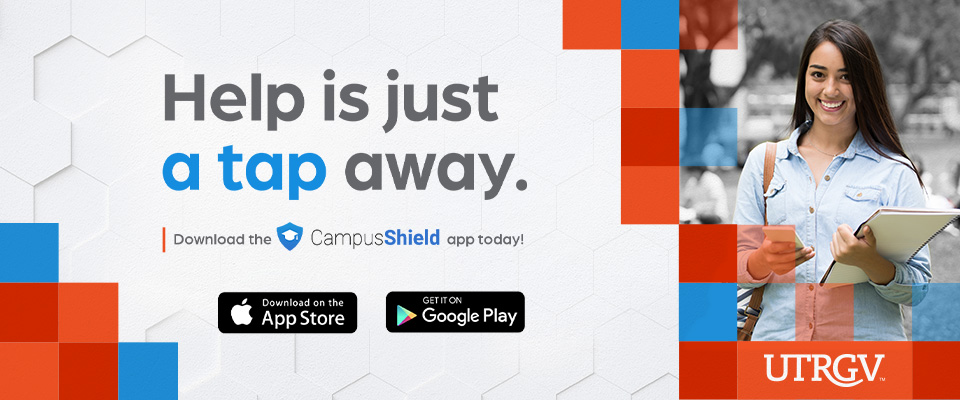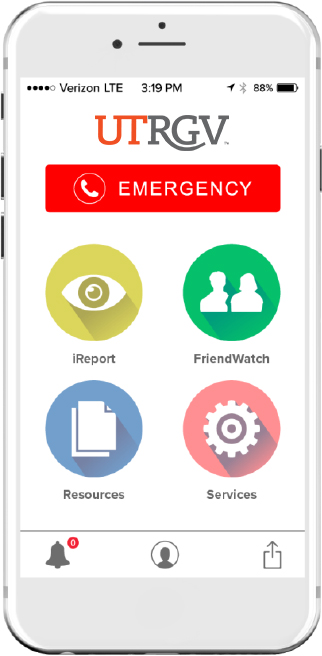 CampusShield Mobile App
Report safety concerns with photos / videos
Directly call campus police in emergency situations
Protection and Convenience
CampusShield connects you directly with campus police, while also providing convenience and helping you to save time. 
When the EMERGENCY Button is pressed, campus police is directly called. Location information is also sent to help cut down on response time.
Your location is NOT passively tracked. Location services are only used when you signal for assistance.
Features
Emergency Button – Sends accurate location information to the phone number you designate using geo-fences.
Anonymous Report – Report safety concerns, suspicious activities and crime tips. Also can be used to text an emergency when calling is not ideal. Use photos / videos and report anonymously.
FriendWatch – If your pre-set timer hits 0:00, your emergency contacts are notified. Friends and family members can watch out for each other during potentially dangerous activities.
Campus Resources – Access important documents, procedures, calendars, etc. all in one place. Ensures everyone has updated information. Saves time and money on print outs.
Services – The 'Services' button leads to the optional features below.
Safe Walk – Request a safety escort or contact a non-emergency phone number.
Campus Maps – Access campus maps.
Bus Schedule– Keep track of local bus schedules.
CampusShield Mobile App Download
CampusShield Mobile App Frequently Asked Questions
How do I download the app?
Visit the Apple App Store or the Google Play Store and search for 'CampusShield'
Do I have to pay for the app?
No. The app is free to download and to use.
Do I need to fill out the entire registration form, such as my medical history?
No. Most of the fields in the registration and profile, such as medical information, emergency contacts and physical descriptions, are optional and you should only fill them out if it's your desire.
What is my Secure PIN used for?
Your Secure PIN is used by you to stop tracking if you press the emergency button in error, to enter your 'Profile' (where you can edit contact information), and to deactivate the FriendWatch timer.
Why should I allow the app to use my location?
Location information is vital if you need the assistance of first responders. If you allow CampusShield to access your location, it will only be used when you actively trigger a feature that requires it.
What happens when I use the emergency button to signal for assistance?
A phone call will be placed to either campus police or 911 (depending on your location). If on campus, your location and profile information will be sent to campus police, so they can assist you better.
Can police track my location even if I haven't signaled for assistance?
No. The app does not allow police to track your location unless you have pressed the Emergency Button.
Can I use the Emergency button if I'm off campus?
Yes, you will be prompted to call 911 through the app if you use it from off campus.
If I submit an anonymous tip, can police contact me?
Yes, police will not know who you are, but they can reply to your submission through a chat feature of the system.
Where can I find additional answers to frequently asked questions?
Additional answers to frequently asked questions can be found on the 911cellular.com Campus Safety App FAQ page.